Just how pathetic and desperate for ratings is CNN? They are looking to create a polical game show, with Anderson Cooper as the host. This is not a joke either. CNN Is really exploring this.
Twitchy already came up with aa few ideas for the new CNN game show. My personal favorites are 'To not tell the truth' and:
Let's play #CNNgameshowpitches ! Me first: Who's Smarter Than Wolf Blitzer? https://t.co/XIsMqnoZtT

— Michelle Malkin (@michellemalkin) January 21, 2015
#CNNgameshowpitches The $18,100,000,000,000 Pyramid Scheme

— Howard Roark Laughed (@Major_Skidmark) January 21, 2015
What's My Lie? #CNNgameshowpitches

— Nels (@debitking) January 21, 2015
Are You Smarter Than a Don Lemon? #CNNgameshowpitches pic.twitter.com/XIwhC2JF4V

— IMZ (@IMZ_Politics) January 22, 2015
and…
#CNNgameshowpitches CNN Biggest Loser pic.twitter.com/4IvaaZRIyU

— Scott (@m4zdaman) January 22, 2015
Pathetic! CNN looking to do a game show
Matt Taibbi of Rolling Stone magazine was already an epic douche. But tonight he took it a step further. After the Green Bay Packers choked away their game to the Seattle Seahawks earlier today, it seems Matt Taibbi went into mourning. It's so bad for Taibbi that he compared the loss to watching people die in the gas chamber:
Hours later I'm still feeling the pain of Packers fans. That was watching someone die in the gas chamber.

— Matt Taibbi (@mtaibbi) January 19, 2015
This is the quality of writter that Rolling Stone Magazine employees? Comparing football games to the Holocaust?
Matt Taibbi is a frequent guest on MSNBC, and even Imus in the Morning on Fox Business. If this offends you, contact their sponsors and let them know that if Taibbi ever appears again you will boycott their products.
I can predict what will happen next. The tweet will magically disappear, then there will be some sort of faux apology from Taibbi over using 'bad judgement' on the tweet. It might even get to the point where Taibbi may 'delete his Twitter account' for a short period of time until this blows over. It seems like this is the trendy thing to do for leftist hacks like Taibbi lately.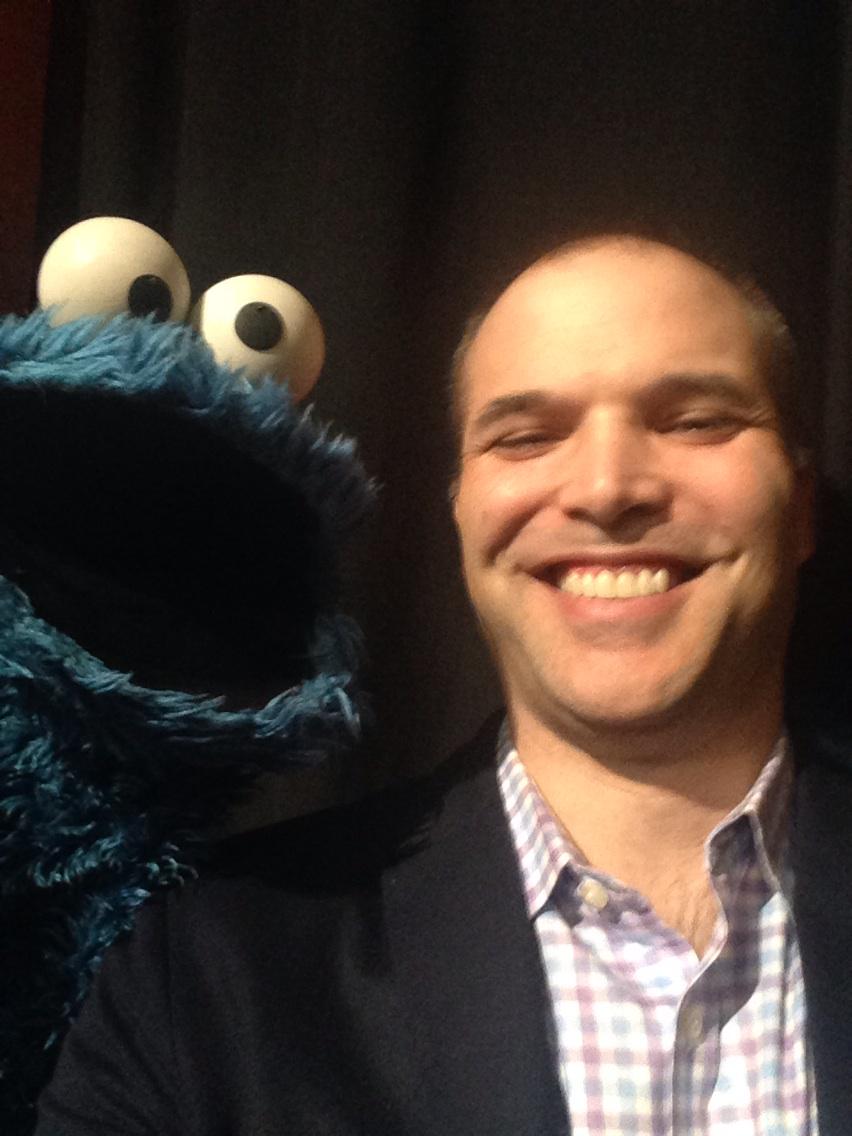 Rolling Stone Matt Taibbi compares Packers loss to Holocaust
The stupid of the RNC just burns. Wolf Blitzer will moderate a GOP primary debate on CNN in September, December and even March of 2016. That's three CNN Republican primary debates. Reince Pribus and the rest of the Karl Rove hacks at CNN obviously didn't learn their lesson from the 2012 Candy Crowley debacle.
RNC chooses liberal Wolf Blizter to moderate primary debate
If the RNC insists on allowing CNN to do three debates, they should have at least demanded someone who 'appears' moderate, like a Jake Tapper. So many conservatives are fooled by Jake Tapper thinking he's not just some liberal hack, so maybe he would be a better moderator. Wolf Blizter is basically no difference than Candy Crowley, other than about 200 pounds.
The GOP will just never learn. They have released a schedule of nine GOP debates. And yet again, not learning from 2012, the liberal media will host most of the GOP debates. Also, the GOP reelected Reince Preibus as head of the RNC. They just never learn. Below is the GOP debate scheduled to select their 2016 candidate:
1. Fox News
August 2015
Ohio

2. CNN
September 2015
California

3. CNBC
October 2015
Colorado

4. Fox Business
November 2015
Wisconsin

5. CNN
December 2015
Nevada

6. Fox News
January 2016
Iowa

7. ABC News
February 2016
New Hampshire

8. CBS News
February 2016
South Carolina

9. NBC/Telemundo
February 2016
Florida
After what CNN's Candy Crowley pulled in 2012, why give them a debate? After George Stephanopoulos started his pro-abortion crap during the 2012 GOP debates, why give them another debate? And do I even have to mention NBC?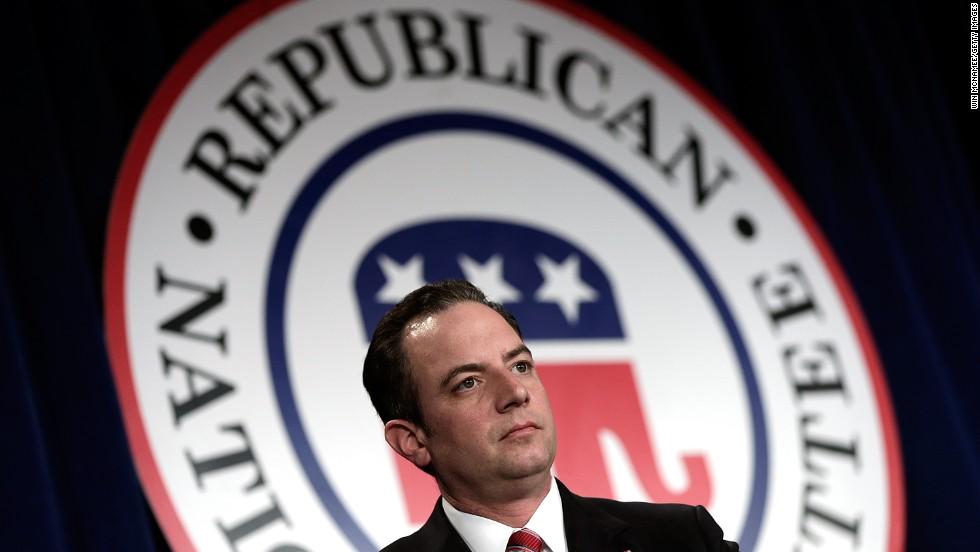 Stupid GOP gives liberal media debates: schedule
Anti Semite Jim Clancy is out at CNN at 34 years of his anti-Jew rhetoric. Clancy, who took to Twitter to basically blame the Jews for the Clarlie Hebdo terrorist attack released closed down his Twitter account in hopes that his antisemitism would just float away without anyone noticing. Too bad for Clancy, a lot of people noticed, and now he's done at CNN. It's ok for all you anti-Jew CNN lovers. CNN still has plenty of anti-Semites at their network, just like Clancy and Iranian Christiane Amanpour.
Veteran CNN anchor Jim Clancy stepped down on Friday, one week after a series of Twitter posts in which he mocked pro-Israel tweeters on a thread discussing the Charlie Hebdo massacre.
Neither CNN nor Jim Clancy gave a reason for his departure, which was reported by AdWeek. Clancy had worked at CNN for 34 years.
I think we all know why Clancy is done at CNN> People saw how anti-Semitic he was and complained to CNN. Here is just one of the tweets from Clancy, blaming the Jews for the Paris terrorist attacks.

Anti semite Jim Clancy out at CNN
CNN leftist cowards are again refusing to show a Charlie Hebdo cover. This time, it's the newest cover from Charlie Hebdo that is set for release on Wednesday. There are three million copies of the new Charlie Hebdo, which will feature all new Mohammed cartoons. CNN's excuse for not showing the new Charlie Hebdo cover is 'sensitivity about Muslim audiences.'
Instead of showing new #CharlieHebdo cover, here's what @CNN's home page looks like: http://t.co/3DVg7n72jK pic.twitter.com/LfN6e6MXzs

— Oliver Darcy (@oliverdarcy) January 13, 2015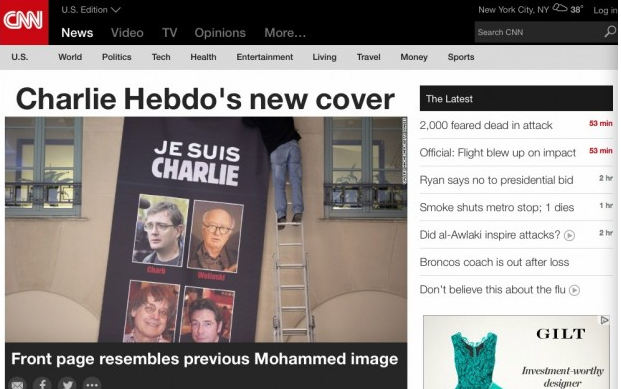 CNN cowards refuse to show new Charlie Hebdo cover
CNN is of course the same network that called the Paris terrorists 'activists.'
.@CNN refuses to show #CharlieHebdo cover over "sensitivity about Muslim audiences." Where was sensitivity for #MalaysiaAirlines families?

— BldyTpcl (@BldyTpcl) January 13, 2015
Maybe I jumped the gun here blaming CNN. It's not just them. NBC, NPR, BBC, Mashable, UK Telegraph and UK Daily Mail are also refusing to show the new Charlie Hebdo cover. Really pathetic.
AFRAID ?!?! CNN, NBC, BBC, NPR, Mashable, Telegraph, Daily Mail are refusing to show the new #CharlieHebdo cover. pic.twitter.com/dxr2OMybcd

— Israel News Alerts (@ILNewsAlerts) January 13, 2015
CNN Christiane Amanpour thinks Paris terrorists are simply activists. Christiane Amanpour who was such a bust at ABC that they canned here said:
CHRISTIANE AMANPOUR (in a broadcast on the day of the massacre, perhaps even shortly after it took place, given that CNN considered it "Breaking News"): On this day, these activists found their targets, and their targets were journalists. This was a clear attack on the freedom of expression, on the press, and on satire.
Amanpour actually called these Paris terrorists 'activist' on the day of the attack on Charlie Hebdo.
CNN's love affair with Muslim terrorists is just astounding. You had Jim Clancy who is a CNN Correspondent & Anchor for International Affairs blaming Jews for the terrorist attack on Paris (before the attack on the Kosher grocery store.)
CNN Christiane Amanpour calls Paris terrorists activists
Jacky Berry a 52-year old black thug from Niagara Falls has admitted to impregnating an 11 year old girl. Jacky Berry the black thug started having sex with the girl when she was 9 years old, then got her pregnant two years later. As usual, there is no national media cover of the black thug Jacky Berry impregnating the 11 year old girl. But if there was, I'm sure they'd just describe Jacky Berry as a 'gentle giant' or something.
This isn't Jacky Berry's first disgusting pedophile charge. In 1990, he was arrested for having sex with a seven year old girl. He only spent 7 years in jail for that.
Jacky Berry – black thug rapes, impregnates 11 year old girl
What will Jacky Berry's penalty be for getting an 11 year old girl knocked up? A measly 15 years in prison and 20 years post release supervision. Talk about a slap on the wrist! Pathetic!
The so called 'bombing' of an NAACP building in Colorado Springs turned out to be a hoax. But that didn't stop the media from pimping this phony story to try and gin up racial tensions yet again after all the problems with Mike Brown and Eric Garner. The left wing liberal media is so pathetic that they are using photos from a vandalized kebab shop in Villefranche-sur-Saone, France to support their NAACP bombing hoax story.
MSNBC uses photo of vandalized kebab shop in France for phony NAACP bombing
I'm sure the story passed the smell test with Al Shaprton though.
Twitchy has more:
It seems that Chris Cuomo can't distinguish between a black American and a French, black terrorist. During the first reports on the terrorist attack at the Kosher grocery story in Paris, CNN's Chris Cuomo described Amedy Coulibaly as an African American. This is CNN: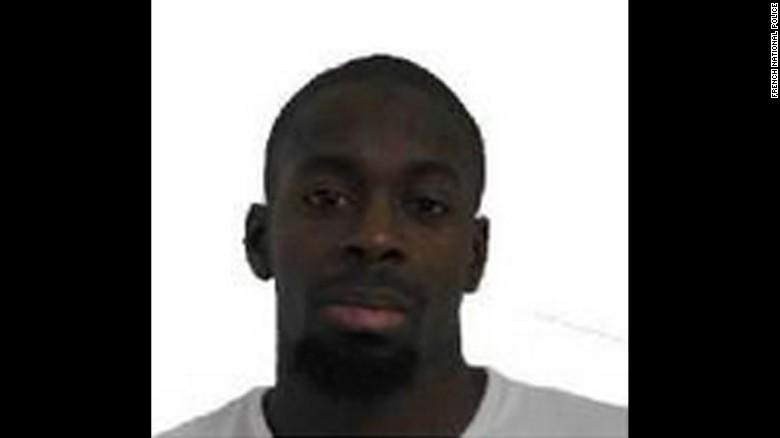 Chris Cuomo calls black French terrorist African-American
Chris Cuomo, as dumb as Ashleigh Banfield, as left wing as his father, and as corrupt as his New York Democrat governor brother.
CHRIS CUOMO: And again, just to, kind of, bring you up to date – right now, you're looking at slightly-delayed video that we're getting from friends on French television. In the back of the picture, by the blinking lights of that small vehicle, there was someone who was being treated there. They've since been moved. You're watching that group of men moving them. You're looking at the hostages that were released from the grocery store – this happened. Was it all of them? Were any injured? We don't know the details yet. But certainly, many of them made it out okay.

We're also being told, as you see on your screen – three hostage takers dead. That calculus, as far as we know at this point, are the two brothers, who were taken out in a separate assault and a separate standoff in an industrial area; and the African-American man who'd been pictured as a suspect in a separate shooting yesterday.