What a bad day for Democrats. All the polls are shifting towards a GOP takeover of the Senate, and now this. Federal instigators have found no link between Chris Christie and the so called 'bridge scandal'. This actually may be worse news for the corrupt media than the Democrats, as Chris Christie really doesn't have a chance with the conservative base in 2016 anyway.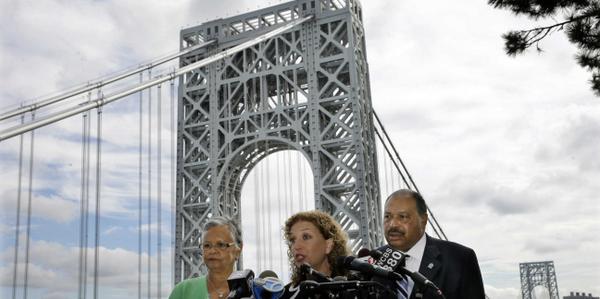 Federal investigators find no link between Chris Christie and bridge scandal
EXCLUSIVE: .@jonathan4ny reports that federal investigators have not found any link between Gov. Chris Christie and the GWB lane shutdown.

— Tom Winter (@Tom_Winter) September 18, 2014
Sucks to be you media hacks!
Four terrorists were caught on September 10th trying to cross the Mexican border into the US. If you think there were only four total trying to cross, you must be a progressive. Many terrorists have undoubtedly already crossed the Mexican border into this country. Reports of 'Koran like books' on the border have been reported by Texas sheriffs. As usual the corrupt media is hiding this story. Thankfully, it was reported on The Kelly File tonight. You know, that 'evil' show on that 'evil' cable network Fox News?
4 terrorists caught crossing Mexican border day before 9-11
#KellyFile Exclusive: @jasoninthehouse joins me on stunning reports of four suspected terrorists attempting to cross U.S. border Sept. 10.

— Megyn Kelly (@megynkelly) September 18, 2014
Rep. Chaffetz: "Four people… with known ties to terrorist groups, and [Sec. Johnson] should know this." #SecureOurBorder #ISIS #KellyFile

— Pau Loreto Lim (@paulolim) September 18, 2014
#DHS #JehJohnson no terrorists have come across border. The day before 9/11 4 terrorist w/ known ties captured. #KellyFile @jasoninthehouse

— O Bow Mao Truth Team (@BowMaoTruthTeam) September 18, 2014
4 people with terrorist ties caught crossing the southern border on 9/10… Why is the gov trying to suppress this info? #KellyFile

— BrigidMary McDonnell (@BrigidMaryMcD) September 18, 2014
Fareed Zakaria who is not only a CNN Muslim leftist hack, but also an Obama foreign policy adviser is a plagiarist, that's common knowledge. But when leftist site like Politico calls you out for plagiarism, then you know you're really bad.
Fareed Zakaria plagiarist says leftist Politico
It's no secret leftists hate everything about this country. Now, the Star-Spangled Banner seems to be the next target of leftists. Politico, a left wing rag employs idiots like
Ted Widmer to spew their progressive liberal Democrat extremist crap. You see, Ted Wismer doesn't like the Star-Spangled Banner because the song is some big, British conspiracy or something. Hey Ted, don't like the anthem? Move to Cuba, Venezuela, Iran, Syria or any Sharia based Muslim country. Maybe their anthems will meet with your expectations.
Politico hack Star-Spangled Banner is terrible get rid of it!
John McCain completely destroyed new CNN hack Jay Carney. Apparently, Carney hasn't left his position as chief Obama propaganda minister. He will fit in perfectly at Obama licking CNN. Watch the following video of John McCain drinking Carney's milkshake:
John McCain destroys new CNN hack Jay Carney VIDEO
Jay Carney is still a big lying assclown, only paid millions of dollars by CNN instead of by the tax payers. If this is CNN's attempt to try and regain what little credibility they still had, then they got Zuckered!
The only surprise about CNN hiring habitual liar Jay Carney is that MSNBC didn't scoop the turd off the side of the road first. Yes, CNN, the failing network, that has lost respect of basically everyone has turned to a habitual liar as a political contributor. This hiring is so bad for CNN that they even disabled the comments section for their web/press release of the hiring of Jay Carney.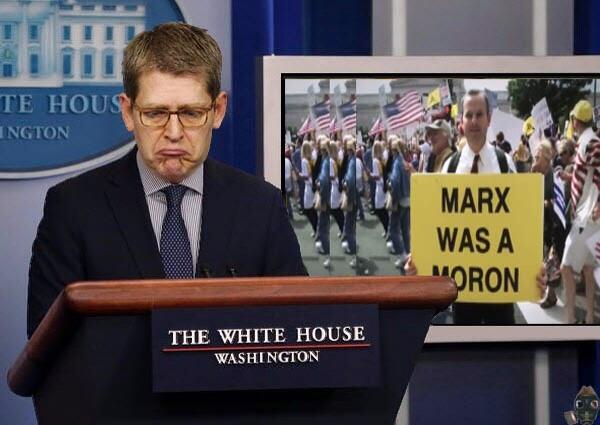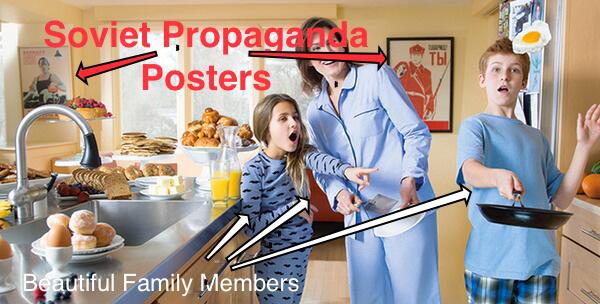 Figures! CNN hires habitual liar and USSR love Jay Carney
I guess CNN figures they don't have any credibility left anymore anyway. They already hired a Communist with Van Jones, why not hire another Communist like Jay Carney. If Claire Shipman ever gets dumped by ABC she could head to Commie Heaven at CNN too.
ABC DNC hack Donna Brazile is basically the equivalent of Fox News' Bob Beckel. Both ran failed Democrat campaigns in the '80s, both are obnoxious pigs, and both are corrupt. Donna Brazile think she's big shit because ABC pays her to recycle liberal extremist Democrat lies. But do you remember the real Donna Brazile? She's the one who was forced to resign from the 1988 Michael Dukakis campaign after she spread lies about George H.W. Bush having an affair?
Remember when Donna Brazile had to resign from Dukakis campaign over H.W. Bush adultery lies?
Donna Brazile is one of ABC an CNN's so called 'educated' progressive liberal-Democrat extremists. Today, on ABC she tried to talk tough on ISIS and the caliphate, yet admitted she doesn't even know what the hell caliphate means. What an idiot!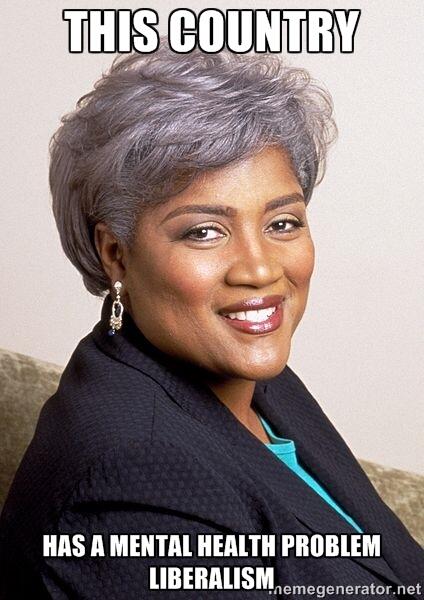 Dumb Donna Brazile doesn't know what caliphate means
Steven Sotloff becomes the second American journalist to get beheaded by ISIS. Meanwhile, after a weekend of fundraisers, MSNBC wedding and golf, Obama still has no strategy to deal with these barbaric Muslim terrorists. The stupid media outfits in this country are still calling these terrorists 'Islamic militants' even after the second gruesome beheading video went public. I'm obviously not going to post the video of Sotloff's beheading here, but I'm really getting sick and tired of the media calling these barbarians 'militants' or 'extremists'. They are terrorists, period. They are not militants!
Steven Sotloff beheaded by ISIS – Obama still has no strategy
Lets take a look at some headlines about Steven Sotloff's beheading:
NBC:
The Islamic militant group ISIS beheaded a second American journalist in a gruesome video made public Tuesday,
CBS:
An Internet video posted online Tuesday purported to show the beheading of U.S. journalist Steven Sotloff by the Islamic State of Iraq and Syria (ISIS), just days after Sotloff's mother had pleaded for his release. The extremist group called it retribution for continued U.S. airstrikes in Iraq.
ABC:
Later the video then cuts to the militant who says that as long as U.S. missiles "continue to strike our people, our knife will continue to strike the necks of your people."
Geraldo Rivera may not be blind, but he sure is stupid. Now Gerry Rivers is calling the 2nd Amendment is blind and stupid just like a good progressive. From someone who's career should have been over since the Al Capone mine fiasco, Geraldo Rivera sure likes to say a lot of stupid things. Why in the world does Fox News give this idiot a platform to spew his crap? Don't they already have enough progressive liberals on that channel?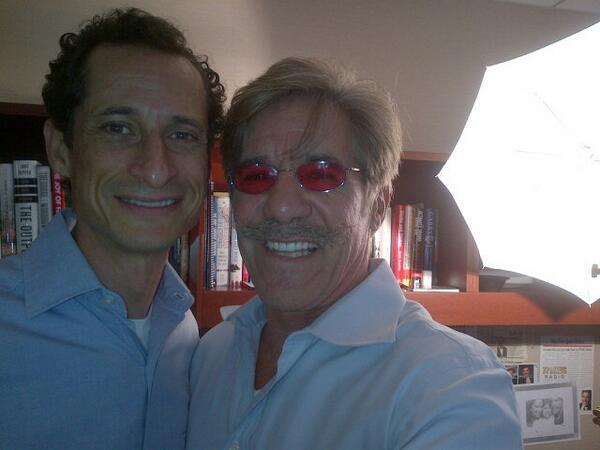 Geraldo Rivera 2nd Amendment is blind and stupid
Hey Geraldo! If you think the 2nd Amendment is blind and stupid, why not move to another country where there is no such thing and you can't have a gun. Why not move to Cuba? Or maybe one of thoe middle-east countries on fire right now? How about the Ukraine? Well, no one wants you here, and I doubt those countries want a self hating Jew like you in their country anyway. Geraldo Rivera is blind and stupid, not the 2nd Amendment.
Check out the crap he spewed on his Facebook page: