Eric Frein – leftist cop killer has finally been captured in Pennsylvania. Eric Frein's MySpace page (which has since been scrubbed) showed his love for leftist hero Che Guevara and the 13th Guards. The 13th Guards were the Soviet Red Army rifle division. Oh, and Eric Frein hated cops too just like your run of the mill progressive liberal Democrat. Eric Frein's capture takes takes a dangerous left wing extremist off the streets.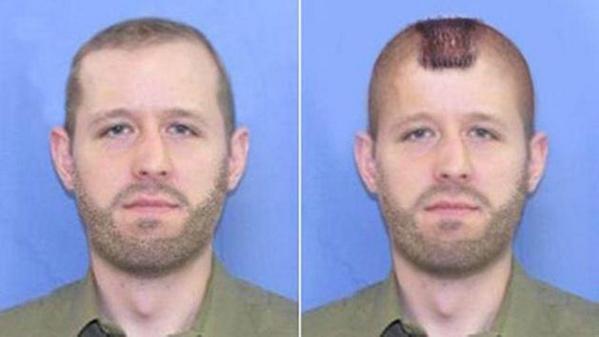 Eric Frein – leftist cop killer captured
After nearly seven weeks on the run, suspected cop killer Eric Matthew Frein is in custody, Pennsylvania State Police spokeswoman Connie Devens said Thursday.
"I can confirm that we have taken Eric Frein into custody. Further information will be released at a later time. No further information will be released or confirmed at this time," she said in an email to reporters.
George Stephanopoulos, who Breitbart revealed has ties to Jeanne Shaheen, will get to moderate a big debate tommorow debate against Scott Brown. As is usually the case, the Republican candidate always seems to have to debate 2 on 1. Not only the candidate, but also the leftist debate moderator. But this one, with Stephanopoulos' ties to Shaheen will make tomorrow's debate that much more bombastic. When asked by a Breitbart reporter about her ties to the ABC hack and lackey lately, all Shaheen could responds was 'no, no comment.'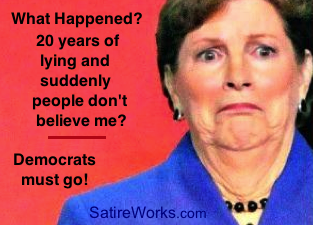 George Stephanopoulos tied to Jeanne Shaheen, will moderate debate
Incumbent Democratic Sen. Jeanne Shaheen refused to address concerns being raised about her personal and her campaign operatives' longtime political ties to Thursday night's New Hampshire Senate debate moderator, George Stephanopoulos.
Chicago activists Paul McKinley, Mark Carter, Joseph Watkins and Harold "Noonie" Ward recently went on the record with RebelPundit to deliver a message to black communities across the country. Unlike blacks who defend no matter what progressive liberal Democrats say and do (despite it hurting their community), these individuals tell the truth. The real oppressors of their community–liberal democrats, especially black-liberal democrats. The following video with Paul McKinley, Mark Carter, Joseph Watkins and Harold "Noonie" Ward is very interesting:
Chicago activists unchained: destroy black 'leadership' VIDEO
Paul McKinley, Mark Carter, Joseph Watkins and Harold "Noonie" Ward wanted to get their message out on mainstream media channels, but were denied the opportunity. Of course, these individuals will probably be labeled 'uncle toms' or 'sell outs' by far left blacks because they dared to speak the truth about the democrat's plantation mentality.
Apparently, left wing Buzzfeed Evan-McMorris-Santaro thinks signing a woman's torso is newsworthy, even when David Perdue didn't. The left wing hack for the left wing propaganda site claimed Perdue signed a woman's torso earlier at a Georgia campaign event. What David Perdue did sign was a diabetic woman's diabetic pump. The Senate race in Georgia is close, and left wing hacks like Evan McMorris-Santaro are desperate to try and push far left Marxist Michelle Nunn over the top. This blew up nicely in McMorris-Santaro's face and yet again embarassed Buzzfeed.
Buzzfeed hack Evan-McMorris-Santaro falsely claims David Perdue signs woman's torso
CNN Carol Costello was so excited to play an audio clip of apologizes for joking about Bristol Palin altercation at a party in Wasilla, Alaska. Carol Costello was so excited to share the audio clip with her minuscule audience that she actually said: "This is quite possibly the best minute and a half of audio we've ever come across. Well, come across in a long time anyway."
Considering what CNN has become, Costello may have actually had a point with that remark.
CNN Carol Costello apologizes for joking about Bristol Palin
Even six years later, the Palins still live free in the minds of crazy, biased leftist media hacks. Costello has actually seen so much backlash from her joking about Bristol Palin that should was forced to apologize today. Too little, too later you leftist hack.
CNN's Carol Costello apologized on Thursday for joking about a police recording of Bristol Palin. Carol Costello didn't apologize on the air or anything like that, instead she released a statement to left wing biased Politico.
Vandon Gene is a Sun-TV Contributor in Ontario, Canada. Anderson Cooper of course was sent to Ottawa to cover the terrorist attack. Cooper is a pissy little worm, who doesn't like to be bothered. Vandon Gene says Cooper told him to "a fucking break" when Gene asked if he could take his picture. This is your entitled little Anderson Vanderbilt who went to Ottawa to exploit the terrorist attack for CNN. Of course, hardly anyone watches CNN, so I don't know why they even bother.
So @andersoncooper is an ass. Told me to give him "a fucking break" then went on a rant: https://t.co/YuMyhbUZ5B #AC360 #CNN #OttawaShooting

— Vandon Gene (@vandongene) October 23, 2014
Anderson Cooper cusses out Vandon Gene Sun-TV Contributor
Cooper didn't like being called out and whined back on Twitter:
.@vandongene I can't believe any station employs you, and if you want to be a journalist, learn how to behave when covering a story

— Anderson Cooper (@andersoncooper) October 23, 2014
This is really funny and ironic coming from someone like Anderson Cooper who called the tea party 'tea baggers' back in 2010 and giggled about it on CNN.
Read more
Apparently, if you are bound to a wheelchair for the rest of your live, it's just a supposed disability to Andrea Mitchell. The NBC old bag was during her best to spin Wendy Davis' disgusting wheelchair ad, in typical Mitchell/Greenspan/NBC fashion. Watch the following video:
Andrea Mitchell doesn't think Greg Abbott has a supposed disability VIDEO
Could you have gone after what you see as his hypocrisy by pointing out what he did in that rape case, what he did in these other cases, without the stark image of the empty wheelchair, which seemed to be trying to point people towards his own supposed disability?
No amount of botox can help Andrea Mitchell's sagging face.
Read more
What a shock. Obama, his Defense Department and the leftist New York Times lied. They all claimed on Sunday that Turkey agreed to let the US use their airforce bases for air strikes against ISIS in Syria. Problem is, someone forgot to tell Turkey that.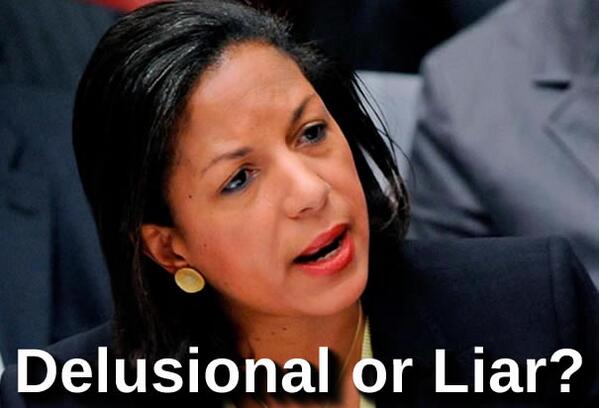 Obama and the New York Times lie – No agreement with Turkey on using bases
Susan Rice, the Benghazi liar also lied about this. Rice claimed on Meet the Press on Sunday that Turkey has agreed to allow the US to use their airbases. Now they are saying Susan Rice 'misspoke'. Yea, umm ok.
Even in Houston, Texas, NBC is just as corrupt, biased and downright disgusting as they are on a national level. Check out the following tweet from KPRC (NBC affiliate) in Houston. Apparently the GOP stokes Ebola fears against 'immigrants'.
GOP stokes Ebola fears against immigrants http://t.co/Z6EAwnnJOJ #HouNews #KPRC pic.twitter.com/6gSQwr8Cgx

— KPRC Local 2 Houston (@KPRCLocal2) October 12, 2014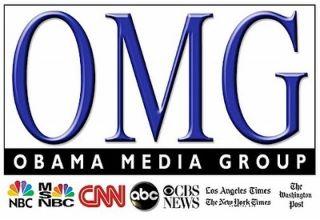 KPRC NBC Houston: GOP stokes Ebola fears against immigrants
Did Wendy Davis personally hire KPRC to help her imploding campaign or something? I guess this is what you should expect from the NBC brand, even in Texas.
Update: looks like KPRC Houston deleted the tweet. Screenshot added. Obviously these leftist hacks don't realize the original embedded tweet's text is always still there. This article was written by a hack at CNN no less.
Read more
No matter how much CNN licks Obama's butt hole, they still treat their black employees like crap according to Breitbart. I guess CNN prefers Muslim terrorists like the Brotherhood over black employees. I wonder what bitter fruit Don Lemon thinks about this. Or how about Communist, cop killer lover Van Jones? Zuckered!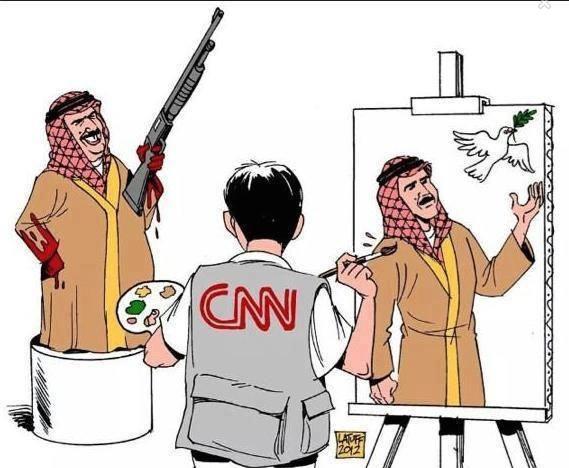 CNN under fire for treatment of black employees