Leftists like to forget that the kidnapping and murder of three Israeli teens is what set up the latest Israel-Hamas 'war.' Naftali Frankel, Eyal Yifrach and Gilad Shaar were kidnapped by Hamas in late Spring, and eventually murdered by the Muslim terrorist group Hamas that runs Palestine. After news came out that the teens were killed, Israel began it's offensive to get rid of Hamas terrorist tunnels into Israel. A Hamas official finally admitted that it was in fact Hamas who killed these three innocent teens. You would think this would be big news. But alas, Fox News covered it, and it got little mention elsewhere in the Hamas media complex in this country.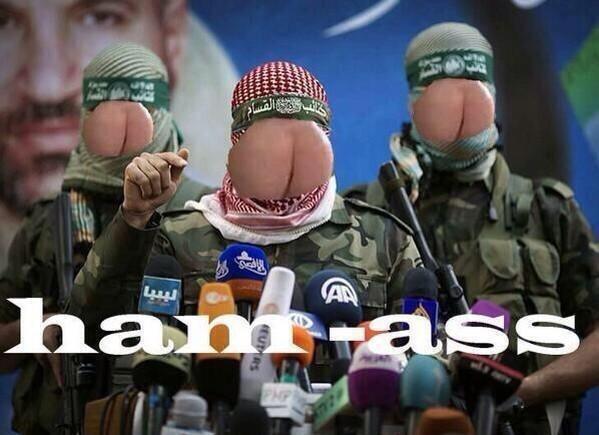 Hamas official admits kidnapping murder Israeli teen – media silent
Bill O'Reilly's 'talking points memo' slammed Al Sharpton, NBC, and all the race hustlers for fanning the flames over the past two weeks. Rarely do I agree with Bill O'Reilly on anything. But the O'Reilly semi-meltdown tonight over having to cut his vacation short because of all the breaking news with Ferguson, ISIS, etc were spot on (for a change.) Watch the video below of O'Reilly talking points memo bashing Sharpton and the race hustlers: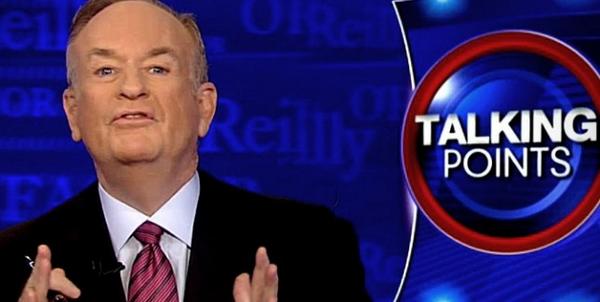 Bill O'Reilly slams Sharpton, NBC over Ferguson race hustling (Video)
Good for O'Reilly for a change, telling the truth. Sadly, no other news outlets will speak the truth. O'Reilly also nailed it when he explained why the rest of the media wouldn't tell the truth about the Michael Brown story. They are afraid of being labeled racist by the race hustlers like Sharpton, Jackson, etc.
Michael Brown's mother got on ABC and said their can't be any peace until 'justice.' When asked what she means by justice, she said that Darren Wilson must be arrested. Watch the following video below from Gateway Pundit.
Robin Roberts: How can peace be restored, Maam?

Lesley McSpadden: Justice.

Robin Roberts: And, what is justice to you?

Lesley McSpadden: Being fair. Arresting this man and making him accountable for his actions.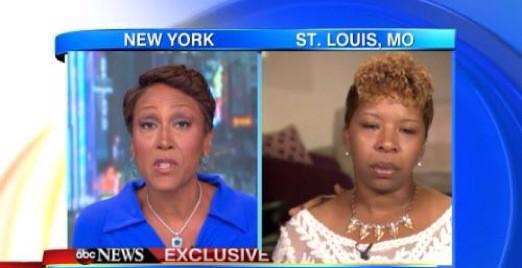 Michael Brown's Mother: No Peace until Darren Wilson is arrested (Video)
I understand she is upset over the loss of her son, but is fanning the flames like this on ABC really the best way to stop the violence in Ferguson? I blame ABC more than I blame Mihcael Brown's mother. She is still grieving over the loss of her son. The corrupt leftist media will do whatever it takes to caused a Trayvon Martin 2.0 situation.
This is what the media's intention is with the Michael Brown case. Fan the flames of racist and cop hatred. TI's the progressive goal.
So now that the truth about Michael Brown is out, robbing a liquor store, it's time for the NAACP to claim it's nothing but postmortem character assassination. Yes, on SeeBS Face the Nation, the NAACP president claims the truth about Michael Brown is just that, character assassination. The truth is character assassination? Ok.
NAACP President video of Michael Brown robbery postmortem character assassination
Of course, the NAACP has outlived it's usefulness. There are plenty of other race hustling organizations around like Sharpton's NAN. When the NAACP was originally formed, it had it's uses. Today, it's just an extension of the Congressional Black Caucus.
Seems ever since the media and black race hustlers whipped up emotions over the thug Michael Brown shooting, the knockout game is making a comeback. This time the 'allegedled' puncher was 33 year old Willie Stephens. The woman he punched is six months pregnant and can't remember a thing since Stephen 'allegedly' punched her and knocked her out. The video of the inicident is grainy, but you can still watch it below.
As usual, the local media who is actually covering this is downplaying that innicident, and not mentioning the fact that Willie Stephens is black. You can bet your ass if the puncher was white and the woman six months pregnant was black, it would be getting 24/7 media attention now that the media is slowly turning away from the Mihcael Brown story since he's been exposed as a thug.
Black thug Willie Stephens knocks out 6 month pregnant woman
Meet David Albert McDonald. He's a black pedophile who was arrested for 'allegedly' molesting a 5 year old and six year old kid. If you read WLTX, all you'll see if that he was charged with sex with a minor unuder the age of 11. They don't mention the actual age of the victims. For some odd reason (sarcasm), the story about black pedophile David Albert McDonald isn't getting any attention in the national media. I guess they can't find a way to make McDonald out to be the victim like they have tried so desperately to do with Mike Brown.
Black pedophile arrested for sexually assaulting 5 and 6 year old chjldren- national media silent
Leave it to Andrea Mitchell and MSNBC to gush over a Communist Dictator like Fidel Castro's birthday. Yesterday was Fidel Castro's 88th birthday, and Andrea Michell couldn't hold back her excitement.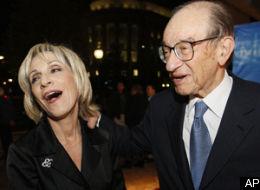 Andrea Mitchell gushes over Fidel Castro's 88th birthday
In Chicago, there have been over 200 children shot in Chicago (ages 1-17). 80% of all homicides this year in Chicago have had black victims. So if you take 80% of the 200+ shot, you get at least 160 black children shot in Chicago through mid-August. Yet, there is no media outrage, no Washington Post reporters going to Chicago to investigate why so many black kids are being shot, and no black race hustlers like Al Sharpton instigating trouble. The total amount of black homicides (of all ages) in Chicago so far this year is 196 people. Are these victims somehow less important than a Michael Brown or Trayvon Martin?
Over 200 school age kids shot in Chicago so far this year – media silent
So when Wesley Lowery and Ryan J. Reilly decide to go to Chicago and find out why all the blacks there are getting though, maybe then we will take their 'concern' for Michael Brown seriously. Why are the blacks that are getting slaughtered in Chicago not newsworthy? Is it because they are somehow less import than a Michael Brown or Trayvon Martin?
Shepard Smith is one of my least favorite persnalities at Fox News. He's a leftist, I get that. I turn the channel off when he comes on. But last night, after the annoucement of Robin Williams death by suicide, Smith hosted a one hour special on Robin Williams' death. Shepard Smith while 'paying tribute' to Williams called him 'such a coward' in the following video, then went off to 'Kennedy' to talk about getting high:
Shepard Smith calls Robin Williams a coward (Video)
Some people may actually agree with Shepard Smith, but you don't pull something like this on the night of his death. Most people are furious and are already calling for Shepard Smith to be fired. I wouldn't have Shepard Smith fired over his remarks. There is still something called the First Amendment in this country. He didn't trash any race, or religion, he just called a man who killed himself due to severe depression a 'coward' which I find disgusting.
Read more
Meet the Press is in the dumps. Their ratings are at all time lows. So what are the eggheads at NBC going to do about it? Dump one Obama ball washer for another. Politico (another Obama ball washing site) is reporting that Chuck Todd will replace Gregory as Meet the Press moderator 'soon.' What a ratings boom this will be for NBC .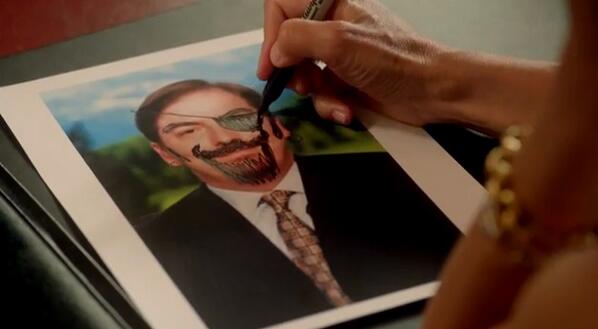 Meet the Press to dump David Gregory for Chuck Todd?