Michele Fiore is a member of the Nevada Assembly representing District 4 which represents Clark County. Yesterday, Michele Fiore appeared on All in with MSNBC leftist hack Chris Hayes. AS is typical for Hayes, and the progressive war on women, Hayes was obnoxious, spiteful, and just generally rude. Michele Fiore wasn't having any of Chris Hayes BS, and owned him during the interview on MSNBC. Watch the following Video:
Michele Fiore destroys Chris Hayes over Bundy Ranch VIDEO
Apparently a post by Todd Starnes supporting the Bunch Ranch and mocking Jeb Bush doesn't meet with Fascist Facebook's 'Community Standards.' Starnes posted the following earlier to his Facebook page which has well over 100,000 fans:
"Rancher Bundy should've told the feds that those were Mexican cows – who came across the border illegally to seek better grazing opportunities. It was an act of love."
Fascist Facebook removes Todd Starnes post about #BundyRanch
So all the progressive liberal hate that's posted on Facebook is cool, but a post in support of the Bunch Ranch, mocking Jeb Bush doesn't meet their community standards. I think we've entered the twilight zone or something. Mocking the Bush family was an honored past time by the progressive liberals during W's eight years. Now we can't mock his brother?
Now that Democrat Frazier Glenn Miller has been identified as the 'suspect' in the #jccshootings yesterday, the progressive liberal Democrat and their media complex have to go back to the drawing board to try and claim the tea party are violent. Frazier Glenn Miller had Daily Kos so worried in 2006 when he was running as a Democrat for Congress in Missouri that they organized to get him thrown off the ballot. Any time you have an incident such as uesterday, the progressive liberal media and their robot like followers immediately blame the conservatives, tea party and NRA, even though the shooter always ends up being one of their own. Back in December of last year, Gabriel Malor and Ace of Spades reviewed the media's history of convenient speculation and outright lies when it comes to the perpetrators of violence.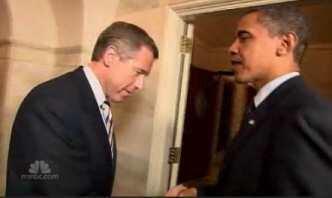 Liberal Media Myths and left-wing violence
Sept 2009: census-taker Bill Sparkman found hanged in rural Kentucky. Media speculated it was Tea Party. (He killed himself.)

— Gabriel Malor (@gabrielmalor) December 14, 2013
Feb 2010: Joe Stack flies small plane into an IRS building. Anti-tax TP rhetoric blamed. (He quoted from the Communist Manifesto.)

— Gabriel Malor (@gabrielmalor) December 14, 2013
March 2010: John Patrick Bedell shot two Pentagon security. A right-wing extremist, media asked? (A registered Democrat and 9/11 Truther.)

— Gabriel Malor (@gabrielmalor) December 14, 2013
Adrianne Haslet-Davis part of her leg in the Boston bombing terrorist last year. David Gregory of NBC Meet the Press conducted an interview with her as we approach the one year anniversary. Adrianne Haslet-Davis had one simple request of Gregory. Do NOT mention the Boston bomber by their names. David Gregory and NBC completely disrespected Adrianne Haslet-Davis' simple request. She walked off set crying.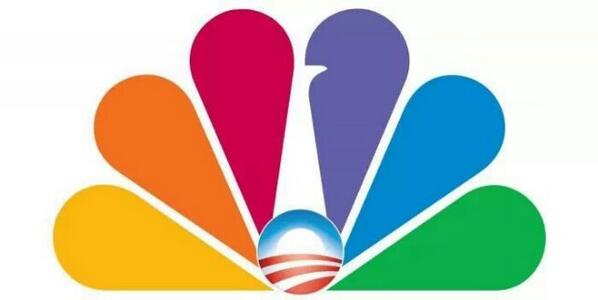 David Gregory and NBC disrespect Adrianne Haslet-Davis (Boston bombing victim) – send her into tears
She released a statement about walking out on Meet the Press and David Gregory on her website:
To whom it may concern,

I need to follow up on what I expressed to the coordinator, the host and the executive producer before I left the studio.

I needn't apologize for leaving you this morning, as you made your decision. I am not one to ask for people to wait on me hand and foot, for people to bend over backwards and leave their own well being to take care of mine…this is not my character nor is it my intent.

But I did specifically ask of two things for this interview, one being that his name (and you know to whom I refer to) not be mentioned in my presence. Your decision to back out on that promise you made and the horrific way you brought that decision to my attention just minutes prior to taping was not only a cowardice move but a dishonorable one as well. To say that I am hurt is an understatement, for you not only disrespected me, you disrespected the survivors of the bombing and the victims memories by blatantly disregarding this request and putting the value of a terrorist's name, who put a city in turmoil and caused irrevocable damage physically and emotionally to people of this city, over Boston's integrity, fortitude, and my personal well being.

My second request you know of, to be referred to as a survivor, not a victim. This one you honored, but I think you forget what a victim truly is defined as. For I will not be a victim, not on anyones level, whether it be from a terrorist, or the press.

Adrianne
She also tweeted about it.
Read more
Eric Holder decided to pay FBI rat Al Sharpton a visit and speak at the race hustling NAN event organized by Sharpton rat. Holder lost it during his speech, throwing a tantrum, and playing the race card. ABC deems Eric Holder as 'fed-up.' I got a little news for you hacks at ABC. We, the American people are fed up with Eric Holder, his lawless regime, and constant race hustling. Get it ABC hacks? Message to Eric Holder. If you've got it so bad, and America is so racist, then resign and move to a more 'friendly' country. Cuba comes to mind.
Eric Holder throws another tantrum at Al Sharpton's NAN event
Stephen Colbert proves yet again there really is white privilege in this country. If you are a racist, progressive liberal Democrat like Stephen Colbert you get rewarded with a multi million dollar contract from CBS to host the Late Show once the horny old pervert David Letterman retires in 2015. CBS will be full of anti-Asian jokes once Colbert takes over for Letterman. I guess this is a decent consolation prize after Stephen Colbert's sister got destroyed in her run for Congress.
Stephen Colbert rewarded for his racism, hired by CBS to replace David Letterman
Poor fat Ed Schultz. He doesn't like getting 'personal insult' though he spews them every time he opens his mouth. Today, MSNBC's Ed Schultz dropped an F-Bomb, called a caller an asshole, and hung up on the caller because Schultz didn't like the 'personal insults.' Check out the following audio/video clip of Ed Schultz once again losing it on air:
MSNBC's Ed Schultz drops F-Bomb, hangs up on caller (Audio)
Too bad fat Ed. The 7-second delay didn't work. Am I the only one who finds it ironic that someone like Ed Schultz who is best known for calling Laura Ingraham a right-wing slut whining about personal insults?
Read more
CBS' top choice to replace the misogynist David Letterman is none other than racist assclown Stephen Colbert. According to Mashable, the job is Colbert's if he's up to it. I can count two times I've ever found Colbert funny. Once was when he interviewed some Occupy Wall Street morons, including someone named 'Ketchup.' The other was when he did his Ham Rove skit.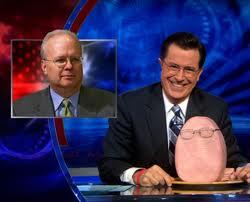 Stephen Colbert is CBS' top choice to replace the retiring David Letterman, and has indicated that he's willing to take over the Late Show when the time comes, people familiar with both sides of the discussions tell Mashable.

Colbert has not had any formal contract discussions with CBS, and no agreement is in place, but sources tell Mashable that he first engaged with network executives while Letterman was still mulling the timing of his retirement. Though CBS has had conversations with other candidates, including Colbert's Comedy Central counterpart Jon Stewart, individuals with knowledge of the situation say Colbert is currently the front-and-center candidate.

Colbert's contract to host The Colbert Report on Comedy Central runs through the end of 2014, which would free him up in time to move over to CBS when Letterman ends his 33-year run in late-night TV. Letterman left the exact date of his departure vague while announcing his retirement plans on Thursday.

Other names that have come up in discussions for Letterman's replacement have included Neil Patrick Harris, who just finished up How I Met Your Mother on CBS, and Craig Ferguson, who comes on after The Late Show With David Letterman. Harris could remain a wild card, but Ferguson, though well-liked by the network in his later slot on The Late Late Show With Craig Ferguson, has never been seen as the heir apparent.
Comcast-NBC is looking to buy and merge with Time Warner cable, but one obstacle still remains. It needs FCC approval. If approved, Comcast/NBC will own about 1/3 of the entire cable and satellite television market in America. It shouldn't be much of a problem getting FCC approval though as Comcast has basically bought the Democrat party in recent years. The CEO of Comcast Brian L. Roberts is a frequent golfing buddy of Obama and huge Democrat donor. Comcast vice president, David Cohen, is a former aide to Democrat governor Ed Rendell and another big Democrat donor. Do you still wonder why MSNBC continues to exist, even though it's losing viewers on a daily basis as they embarrass themselves? Cohen even attended the recent dinner for France's socialist President Hollande. It's all about control for Comcast-NBC. With Obama and pals in control of the US Government, Comcast will be paid back for their generous support of Democrats.
How Comcast-NBC bought the Democratic Party
What's this? Piggy Bill Maher not happy about the gaystapo's tactics of getting Mozilla CEO Brendan Eich forced out? During the piggy Maher's show last night, the topic of the Mozilla CEO's force out came up and the piglet Maher said: There Is A Gay Mafia If You Cross Them, You Do Get Whacked. Watch the following video (via Real Clear Politics):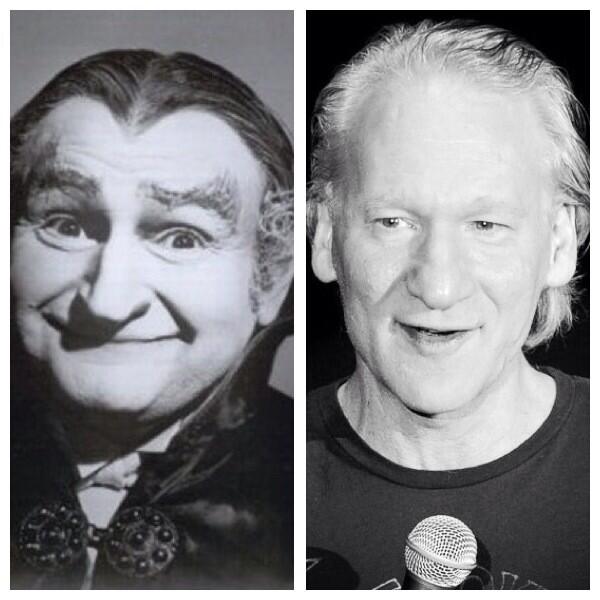 Bill Maher: There Is A Gay Mafia If You Cross Them, You Do Get Whacked
Bill Maher must be fired for such hate speech!
Read more
Chelsea Handler is supposedly in talks with cBS to replace old, crusty pervert David Letterman next year. If this is the best CBS can come up with to replace the old coot, then they are really in trouble. For instance, Conan O'Brien's contract with TBS is up in 2015. Jay Leno is a free agent. So CBS is going for Chelsea Handler? Yawn. Late night comedy just isn't the same since Johnny Carson left. Chelsea Handler will leave E! in December. I guess it would be ironic though, a woman replacing a womanizer like Letterman.
Chelsea Handler to replace David Letterman next year?
Bill O'Reilly the gasbag has found a reason for yesterday's Fort Hood shooting by Ivan Antonio Lopez. It's not because Lopez had mental issues or anything. Instead, the reason why Lopez went on his killing spree yesterday is because this country has too much 'freedom.' O'Reilly suggested America become more like China and take away freedoms in order to prevent more mass shootings like Lopez's at Fort Hood.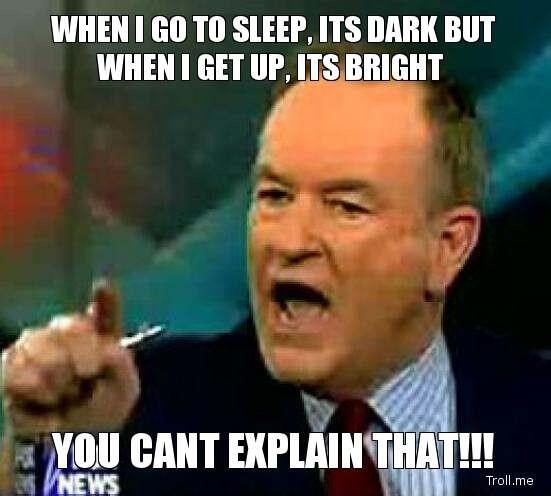 Bill O'Reilly blames Fort Hood shooting on 'Freedom' VIDEO
So lets review Bill O'Reilly's ideology. He sucks up to Obama during his Super Bowl interview that he hypes as 'hard hitting.' He is in favor of amnesty after years of being against it, has Valerie Jarrett on his show to spew Obama propaganda to Fox News viewers, and even lets Zsa Zsa Huffington on his show. Now, America has too much freedom according to O'Reilly and we need to be more like China or something.
Read more