I thought ABC, CBS and NBC weren't going to carry Emperor Obama's executive order amnesty speech. Turns out they did, at least out here in California. All three networks carried Obama's full speech. The networks also kept their followers up to date on Twitter as Obama rambled on about how we are so evil about not allowing illegals to come here. Obama, who hates Christians even quoted scripture!
ALERT: @ABC News Special Report: Pres. Obama to announce executive action on immigration: http://t.co/YoGbFPNqdI pic.twitter.com/gwbjZEMTlm

— ABC News (@ABC) November 21, 2014
WATCH LIVE: President Obama announces executive action on U.S. immigration policy http://t.co/4dvKYD9jBj pic.twitter.com/9MPQsLCap0

— NBC News (@NBCNews) November 21, 2014
NOW: A special report with @ScottPelley and @plantecbs http://t.co/m8yORpGW3y pic.twitter.com/sdKiviY6Hq

— CBSN (@CBSNLive) November 21, 2014
Turns out CBS, NBC and ABC carried Obama's amnesty speech
This is CNN. Joan Tarshis is one of the women accusing Bill Cosby of rape. She appeared on CNN with bitter fruit Don Lemon last night. Don Lemon had a suggestion for Joan Tarshis, or rather an answer to his own question. She claims Bill Cosby forced her to performed oral sex when she was stoned. Lemon's suggestion? WHy not use your teeth. Don Lemon is now giving out advise to rape victims to use their teeth to prevent rapes. Wow has CNN hit rock bottom.
Don Lemon to Joan Tarshis (accusing Cosby of rape) – why didn't you just bite his dick? VIDEO
Obama's executive order amnesty is going to be so bad for extremist liberal progressive Democrats that neither ABC, NBC or CBS will even air Obama's prime-time speech tomorrow when he announces executive order amnesty for at least five million illegals. Univision will cover it, as will the cable news networks. The 'speech' will be on at 8pm eastern tomorrow night. This means for Fox News, Obama's speech will preempt Obama defender Bill O'Reilly.
Just reported @CNN TV: ABC, NBC, CBS won't be airing Obama's prime time immigration speech Thurs. But @JakeTapper notes that Univision WILL.

— Brian Stelter (@brianstelter) November 19, 2014
NBC, ABC or CBS will not air Obama's amnesty speech
Two filthy Palestinian terrorists attacked a synagogue in Jerusalem, killing six people, including three Americans. CNN of course is so far up the ass of the Hamas Palestinians that I was wondering how long it would be before they blamed Israel for this latest terrorist attack. So what do they do? They mislead whatever few viewers they have claiming an attack on a Jerusalem "mosque", not synagogue.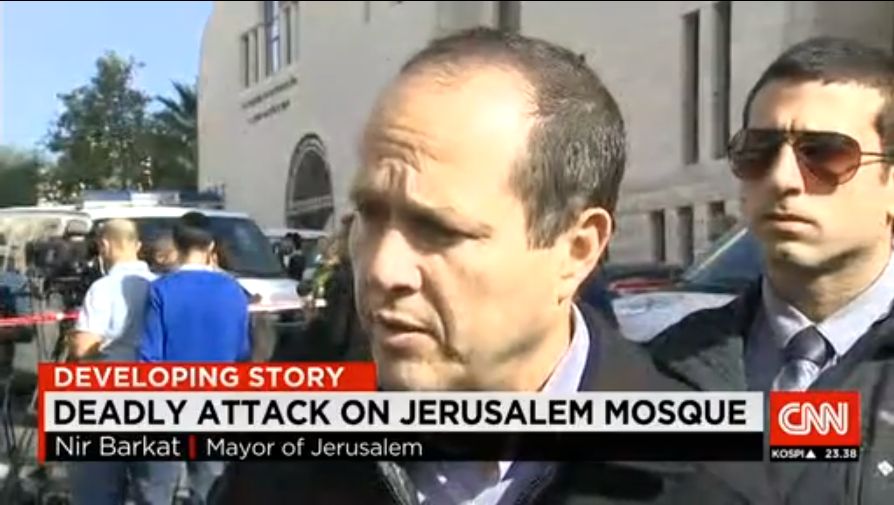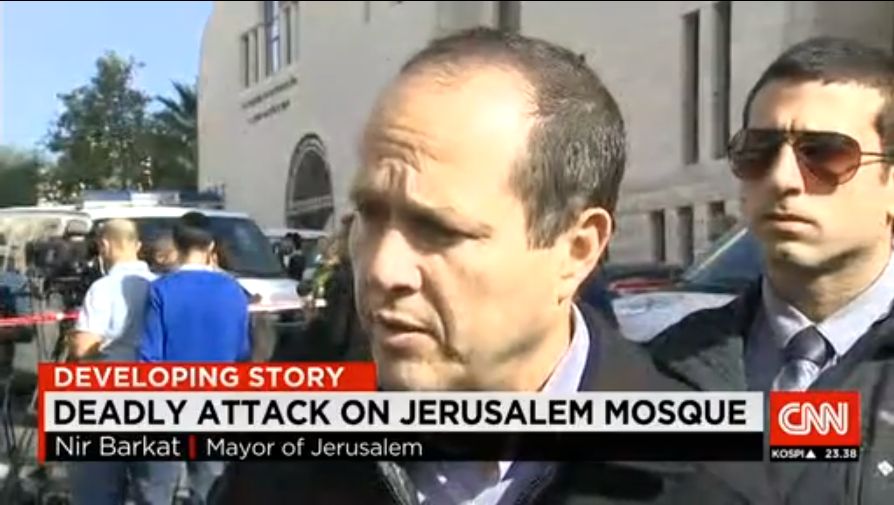 Filthy CNN claims 'Deadly Attack on Jerusalem Mosque' VIDEO
This is CNN.
Read more
For the second time in less than a week, Dana Loesch shredded MSNBC leftist hack Ed Schultz. Just the look on Ed Schultz face, especially before the beat down interview actually begins is priceless. He knows he's going to make an absolute fool of himself for the second time in less than a week. he looks like he has bad gas or something. Watch the following video of Dana Loesch owning Schultz on DanaTV:
Dana Loesch shreds Ed Schultz yet again on DanaTV (Video)
Ed Schultz claims that ObamaCARE has been a financial 'savior" for him and his family. THat's really funny considering NBC pays Schultz millions per year to spew his leftist propaganda. Plus he has a radio show that I'm sure has at least a couple sponsors that lines his pockets. Later in the interview, Schultz admits his insurance costs have actually gone up under ObamaCARE.
Schultz also admits tht Obama lied when he said 'if you like your plan, you can keep it, period.' Funny how Schultz never mentions that on NBC or MSNBC.
Read more
The hits just keep on coming from ObamaCARE architech Jonathan Gruber. In the sixth video, posted on Hot Air, Gruber brags about mislabeling Obama at the Pioneer Institute's public policy research in 2011. This video was always out there. Why the hell didn't Romney use this against Obama in 2012? This a long video. To skip the boring, irrelevant stuff, skip ahead in this video to 30 minutes and 38 seconds.
Jonathan Gruber Video #6 – mislabeling Obamacare
Even now, with the sixth video on Gruber released, the media continues to ignore the story. You can read why here
Melissa Francis, who now works for Fox Business Network was with CNBC when ObamaCARE was first rammed down the throat of the American people CNBC tried to silence Melissa Francis as she explains in the following video:
Apparently, CNBC said Melissa Francis was "disrespecting the office of the president" by daring to expose ObamaCARE as the complete and utter failure it is.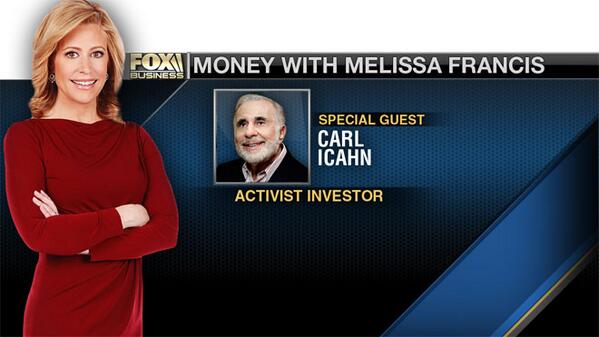 Melissa Francis silenced by CNBC when exposing ObamaCARE (Video)
And there you have it. This is exactly why no one is daring to report on Jonathan Gruber's insutling remarks against the American people. If they do it's 'disrespecting the office of the president' or something.
Read more
CNN has no problem offending it's few viewers when hacks like Carol Costello brags about a tape of Sarah Palin or Anderson Cooper calling conservatives teabaggers. Yet, they are worried that some might be offended by the American national anthem. So much so they aired a disclaimer "Please be advised you are about to hear an excerpt of the national anthem" before a show called "Sailor mom surprises daughter at school."
CNN disclaimer: Please be advised you are about to hear an excerpt of the national anthem
I think we know why the media is ignoring the Jonthan Gruber/Stupid Americans/ObamaCARE story. They are corrupt liberal enterprises. But it goes deeper than just simple liberal media bias. Look at some of those in high positions at the networks who are ignoring the story:
Let's start with ABC. Ben Sherwood, currently the president of ABC News will become the president of ABC-Disney when 2015 starts. Sherwood's sister is married to Obama special adviser Elizabeth Sherwood-Randall. Of course you also have Claire Shipman, the wife of former Obama press secretary Jay Carney. You also had Ian Cameron who is married to Susan Rice (Benghazi liar) who was executive producer of ABC's 'This Week'. He left that position earlier in the year.
CBS: David Rhodes is the president of CBS. He just so happens to be the brother of top Obama adviser Ben Rhodes. It's highly possible that Sharyl Attkisson was forced out at CBS because of the Rhodes brothers positions. Why else would Attkisson be blocked on reporting important stories and then eventually let go? Do the math.
NBC: there are currently no known Obama regime hacks married or related to anybody at NBC. But NBC is such a disaster with MSNBC and Al Sharpton, they are practically family anyway.
CNN: Virginia Moseley is the president of CNN and is married to Hillary Clinton's Deputy Secretary Tom Nides. That's probably why CNN is often called the Clinton News Network.
Why is the media ignoring the Jonathan Gruber story?
Ed Schultz did something he never does. He actually brought on a conservative (Dana Loesch) to his show. Rarely does anyone on MSNBC ever have conservatives on their left wing propaganda shows. After today's Dana Loesch destruction of Ed Schultz, you can see why. Dana Loesch basically did a Piers Morgan on Ed Schultz, shredding his liberal, ObamaCARE talking points. Watch the following video of Dana Loesch destroying Schultz
Dana Loesch owns and destroys Ed Schultz (Video)
Ed Schultz also called Dana Loesch 'rude' and 'unworkable'. Typical Ed Schultz mouthing off. At least he didn't call her a right wing slut like he did Laura Ingraham.