Steven Sotloff becomes the second American journalist to get beheaded by ISIS. Meanwhile, after a weekend of fundraisers, MSNBC wedding and golf, Obama still has no strategy to deal with these barbaric Muslim terrorists. The stupid media outfits in this country are still calling these terrorists 'Islamic militants' even after the second gruesome beheading video went public. I'm obviously not going to post the video of Sotloff's beheading here, but I'm really getting sick and tired of the media calling these barbarians 'militants' or 'extremists'. They are terrorists, period. They are not militants!
Steven Sotloff beheaded by ISIS – Obama still has no strategy
Lets take a look at some headlines about Steven Sotloff's beheading:
NBC:
The Islamic militant group ISIS beheaded a second American journalist in a gruesome video made public Tuesday,
CBS:
An Internet video posted online Tuesday purported to show the beheading of U.S. journalist Steven Sotloff by the Islamic State of Iraq and Syria (ISIS), just days after Sotloff's mother had pleaded for his release. The extremist group called it retribution for continued U.S. airstrikes in Iraq.
ABC:
Later the video then cuts to the militant who says that as long as U.S. missiles "continue to strike our people, our knife will continue to strike the necks of your people."
Geraldo Rivera may not be blind, but he sure is stupid. Now Gerry Rivers is calling the 2nd Amendment is blind and stupid just like a good progressive. From someone who's career should have been over since the Al Capone mine fiasco, Geraldo Rivera sure likes to say a lot of stupid things. Why in the world does Fox News give this idiot a platform to spew his crap? Don't they already have enough progressive liberals on that channel?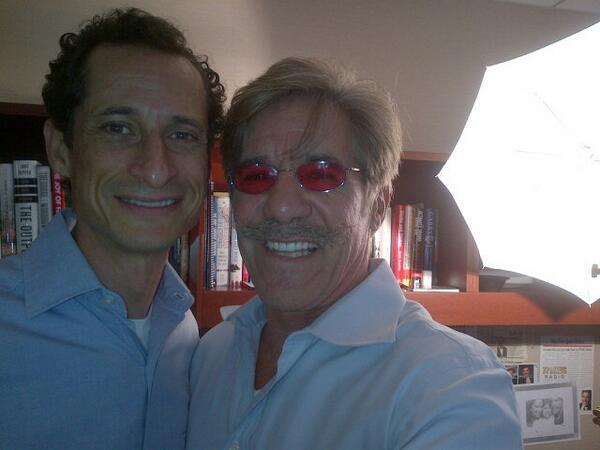 Geraldo Rivera 2nd Amendment is blind and stupid
Hey Geraldo! If you think the 2nd Amendment is blind and stupid, why not move to another country where there is no such thing and you can't have a gun. Why not move to Cuba? Or maybe one of thoe middle-east countries on fire right now? How about the Ukraine? Well, no one wants you here, and I doubt those countries want a self hating Jew like you in their country anyway. Geraldo Rivera is blind and stupid, not the 2nd Amendment.
Check out the crap he spewed on his Facebook page:
Wesley Lowery, the smug little WaPo leftist and race hustler is accusing Gateway Pundit and Progressives Today of posting 'forged' x-rays of Darren Wilson's orbital fracture. This is kind of funny since Lowery's paper the Washington Post posted about Darren Wilson's orbital fracture, as did three other news sites. This erupted as Wesley Lowery was trying to white-wash Michael Brown gangsta rap lyrics as used by any rapper/rock band. While using words like 'bitch, ho and cum' may be common in gangster rap, I don't know of too many rock bands who include those words in their lyrics for their songs. Check out Lowery accusing Gateway Pundit of posting forged x-rays.
Wesley Lowery accuses Gateway Pundit of posting forged x-rays of Darren Wilson's orbital fracture
@ProgsToday you're linking to the blog of someone who forged x-rays to advance a made up "orbital fracture" story. Real credible

— Wesley Lowery (@WesleyLowery) September 1, 2014
Of course, this is the same Wesley Lowery who went along with Michael Brown being shot in the back, which was proven to be complete and utter BS. Lowery is just your typical leftist, DC crank who thinks race hustling and smearing conservatives will get people to read his columns in a newspaper that's been bleeding readers for years now.
Read more
Radical Muslim British Cleric Anjem Choudary is still licking his wounds after getting thoroughly destroyed on Hannity earlier in the week. Appearing on CNN's 'Reliable Sources,' the first question posed to Choudary by CNN Hack Brian Stelter was "Why would you agree to go on a show like [Hannity]?" Seems the host took a liking to the cleric because of his shouting match with Hannity. Typical CNN garbage. The Muslim radical explained to Brian Stelter that he spreads his Islamic radical propaganda anywhere, regardless if it's that 'evil' Fox News, or the failing network of CNN.
As it turns out, Choudary, was cracking 9/11 jokes when asked to count to ten and check his mic. All of a sudden, he wasn't as big of an idol to Stelter anymore.
The conversation abruptly ended when Stelter said, "here's what bothers me: when we were setting up for our interview here, the audio engineer asked you to count to ten to check the mic, and you started to do that — but then you said 9/11, 7/7, 3/11. Is this all some sort of joke to you?"

"You know," Choudary said, "if you had a sense of humor, you would have laughed at that. It was just a soundcheck. You shouldn't take any of these things that seriously. If you want to make it a big deal, then do so, but it makes you look much more shallow, really."

"I have nothing more to say," Stelter responded.
Anjem Choudary cracks 9-11 jokes on CNN (Video)
You had plenty of media egging on the rioters in Ferguson during a week of unrest, looting, and burning down of businesses. Now that the violence has stopped, the corrupt leftist media doesn't care abut what's going on in Ferguson anymore. That's why they don't bother reporting on the tea party helping riot ravaged businesses rebuild in Ferguson now that the violence has stopped. Biz Pac Review covered this story, but none of the 'big' media outfits bothered to. Not even Fox News. The St. Louis Tea Party is organizing a "BUYcott" of businesses along the now-infamous Florissant Avenue where some of the worst looting took place. Hennessey's View also has more on the BUYcott: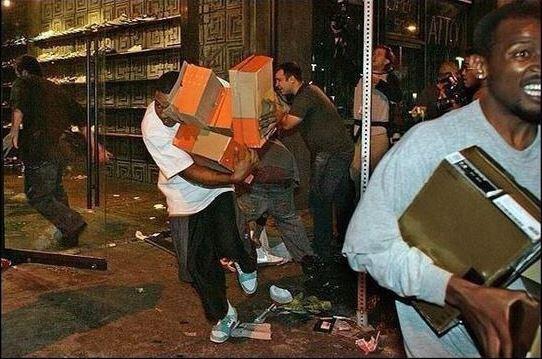 Tea party helps riot-ravaged Ferguson businesses rebuild — media silent
Sorry I'm so late on this. This sounds whiny, I know, but I have a really involved week at work this week. Sorry. Crap always seems to work out this way, though. When there's a great need for Tea Party services, I'm tied up with work obligations. Something has to give, and it's usually the thing that doesn't generate revenue.

But we all have work to do. Ferguson businesses and families are still struggling with the effects of the riots. The demonstrations didn't break their windows or steal their inventories. Rioters did. Looters did. And the shop owners in Ferguson and Dellwood weren't rioting. They were watching their American Dream of owning their own lives go out through broken windows.

Everybody shops on Labor Day Weekend. All we're asking is that you consider doing that shopping in Ferguson and Dellwood.
The only time the media bothers to check out what the tea party is doing is googling James Holmes during a mass shooting at a theater like ABC hack Brian Ross.
Obama has three fundraisers in New York tonight. After those fundraisers he will travel back to DC tonight, then back out the New York on Saturday to attend the wedding of MSNBC hack Alex Wagner and Obama's personal chef Sam Cass. What a waste of money that is, and a big carbon footprint to boot. Of course progressive liberal Democrats like Obama and those who scream bloody muder over global warming don't seem to care when one of their own, whether it's Obama or Al Gore spew carbon into the air from their private jets. Also, this is just another conflict of interest between Obama and his staff intertwined with the corrupt progressive liberal Democrat media complex. Good to know Obama has plans for his weekend, even though he has none for ISIS.
Obama to attend MSNBC Alex Wagner wedding on Saturday
Joseph Jennings was an 18 year old man who was battling depression, seizures and anxiety. Cops gunned him down over the past weekend, pumping at least 16 shots into himSo where are all the anti-police riots? Where are all the anti-police violence blacks protesting in favor of Joseph Jennings? He was unarmed, just like Saint Michael Brown. He didn't rush any cops like 'gentle giant' Michael Brown, yet was shot at least 16 times, nearly 3 times as many as Brown was shot.
Cops in Ottawa Kansas kill, shoot white teen 16 times, no riots
Yet there were no riots, no looting, no burning down of businesses in Kansas, and no mass media on the scene in Ottawa Kansas. Yet again, the black race hustlers and liberal media proven they are hypocrites. If Michael Brown was such a gentle giant, and was gunned down for no reason, what about Joseph Jennings? He didn't strong-arm rob any liquor store, and had severe depression. Where are all the protests to stop 'police violence' for Jennings? Because they once again reveal themselves to be nothing more than hypocrites.
You can bet that there will be no media coverage of Jennings funeral, and there will be no White House officials sent to mourn his death.
All the media attention on gangsta Michael Brown funeral today took away from James Foley's memorial service in New Hampshire. The beheaded journalist was remembered in New Hampshire this weekend in a memorial service. The national media basically ignored this story and no Obama officials were sent to this service. Three Obama White House officials were sent to the gangsta's funeral.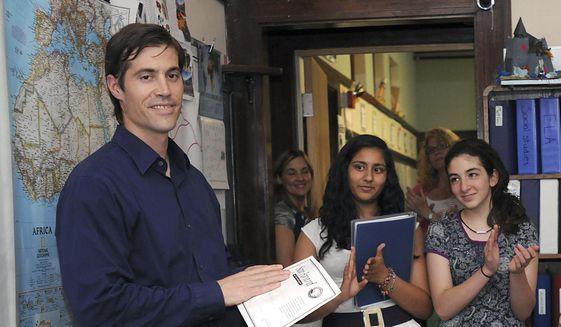 James Foley remembered at memorial service – no Obama officals attend
Friends and family gathered for a Mass of Remembrance for James Foley, the journalist from New Hampshire who was slain by Islamic State militants after being held in captivity for nearly two years.

James Foley was kidnapped on Thanksgiving Day 2012 while covering the Syrian uprising. The Islamic State posted a Web video Tuesday showing his murder and said it was in retaliation for U.S. airstrikes in northern Iraq.

"He was just a beautiful man," said parishioner Mary Rose Reddy. "He was such a witness and it was an honor to know him."

Those attending included Foley's supervisor, Phil Balboni, of Global Post. Foley was on assignment in Syria when he was captured nearly two years ago.

"I think we've reached a turning point and I think Jim did not give his life in vain," Balboni said.

Balboni said Foley's death will highlight the atrocities at the hand of the Islamic militant group ISIS.

"I think Jim's sacrifice has awakened the world and America that something needs to be done about this group," Balboni said.
Leave it to the Associated Press and the rest of the corrupt leftist media to try and re-invent a thug into a choir boy. In the AP's eyes, Michael Brown was a 'little boy in a big body.' The AP also has already determined what happened in the whole Brown-Wilson conflict. You see, the AP claims Brown was shot while walking down the street with a friend. Yep, Brown did nothing to provoke the police, didn't cause eye injuries to the cop, and didn't charge Wilson. Instead, Michael Brown, who had just strong-arm robbed a liquor store of cigars was just walking down the street. Yes, the gangsta thug Michael Brown is a hero in the AP's eyes.
Remembering Michael Brown: College-bound police shooting victim called "little kid in a big body" http://t.co/cTaEgmlyNM

— The Associated Press (@AP) August 24, 2014

Little kids in whatever type of body don't strong-arm liquor stores and steal cigars. Sorry, AP.
AP calls Michael Brown 'little kid in a big body'
Want to see why Meet the Press has gone down the toilet in quality and ratings since the passing of Tim Russert? Look no further than today's episode of Meet the Press featuring race hustler Al Sharpton who will give a eulogy at Michael Brown's funeral. Meet the Press gave Sharpton an unchallenged platform to spew his race hustling propaganda and his involvement in Ferguson.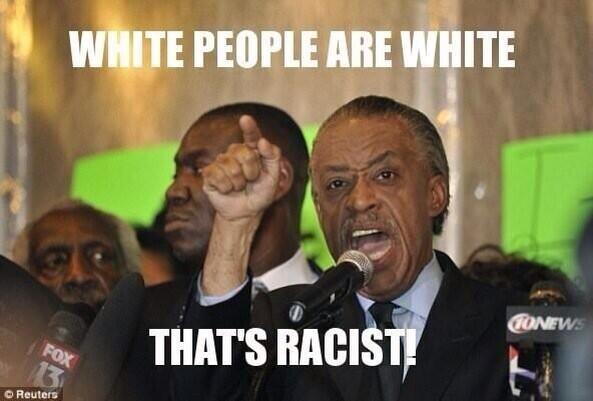 Meet the Press gives Al Sharpton platform to spew propaganda