New York Times saw their profits drop by 54% in Quarter 2 of 2014. The old gray lady ain't what she used to be. Well actually, the New York Times hasn't changed at all over the years. They've always had a far-left extremist progressive liberal bias. Now, that bias is eating away at their profits. Too bad, so sad.
Karma! N.Y. Times profits drop 54% in Q2
The Associated Press tweeted a smug message to it's readers about how "Congress is falling over each other to support Israel.' Well, we know where the AP and American media stands. They fall over each other to support the terrorists of Hamas.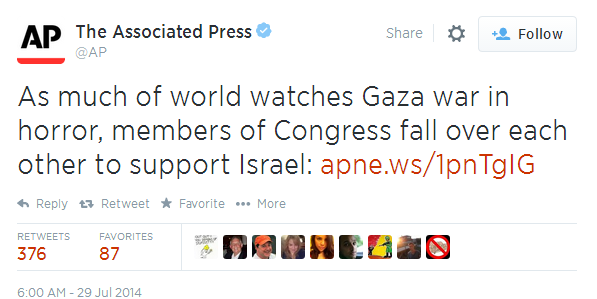 Associated Press tweet: Congress fall over each other to support Israel
As much of world watches Gaza war in horror, members of Congress fall over each other to support Israel: http://t.co/DepO2etLQS

— The Associated Press (@AP) July 29, 2014
The link is to a story about how the House is supposed to pass a trimmed downed version of an support package for Israel. Don't you just love the smug progressive liberal anti-Israel media in this country?
Read more
The pro-Hamas, anti-Israel media is back in overdrive this week after a relatively calm weekend. Some anonymous NBC 'journalist' claimed he/she saw witness Israeli drones fire on Shifa Hospital. Tje anonymous coward NBC reporter never made his name public, and now that story has proven to be complete and utter bullshit. Yet, just a few minutes later, NBC was editing their original story now claiming that it wasn't Israel who fired on Shifa Hospitial. It was the Muslim terrorists of Hamas. Check out the before and after of NBC's text of their story originally blaming Israel (as usual):
Before: NBC blames Israeli drones for firing on Shifa Hospital.
After: NBC changes story to admit Hamas fired on Shifa Hospital.
As usual, the media broke into it's pro-Hamas, anti-Israel propaganda during the Sunday news show this week. Bibi Netanyahu appeared on some of those Sunday shows including the failing NBC Sunday show Meet the Press. Rumors are swirling that hack David Gregory is about to get fired as Meet the Press, once the top rated Sunday news show is now dead last. Today, Gregory worked the progressive liberal base and NBC eggheads when he tried to critcize Netanyahu using pro-Hamas propaganda. Bibi calming schooled Greoory. Watch the following video (via Newsbusters):
Netanyahu schools NBC hack David Gregory over pro-Hamas propaganda (Video)
Everyone knows by now where CNN stands. They not only support Hamas and the terrorist firing rockets at Israeli civilians, but they also supported the Muslim Brotherhood in Egypt. Basically, CNN has your typical leftist ideology. Hate the Jews, support the terrorists. But when Israel Ambassador to the US Ron Dermer destroyed CNN and uber-hack Erin Burnett for pro-Hamas bias, it was a beautiful thing to watch. Erin Burnett has been a complete and utter failure since CNN hired her away from CNBC. Burnett has been an epic failure just like everything else CNN tried (remember Parker-Spitzer and Piers Morgan?) Watch the following video as Dermer destroys Burnett/CNN for their pro-Hamas bias.
Israel Ambassador Ron Dermer destroys CNN for pro-Hamas bias (Video)
Anna Baltzer is yet another leftist, self hating Jew who bashes Israel in the name of those 'poor' Palestinians. Megyn Kelly for whatever reason had her on the Kelly File tonight and Balzer alctualy claimed that the Hamas terrorists don't use children as human shields. They never have. Instead, it's those 'evil' Israelis who use human shields. Watch the following video below as Anna Baltzer lies through her teeth:
On a related note, shame on Megyn Kelly for airing Hamas propaganda before Baltzer appeared on the Kelly File. Looks like Fox News is trying to become the next Al Jazeera with that Saudi Prince who owns a big chunk of Newscorp. While Kelly was busy airing Hamas propaganda, she didn't bother to report that Hamas and the leftist media enablers are using recycled photos from the 2012 Syrian civil war.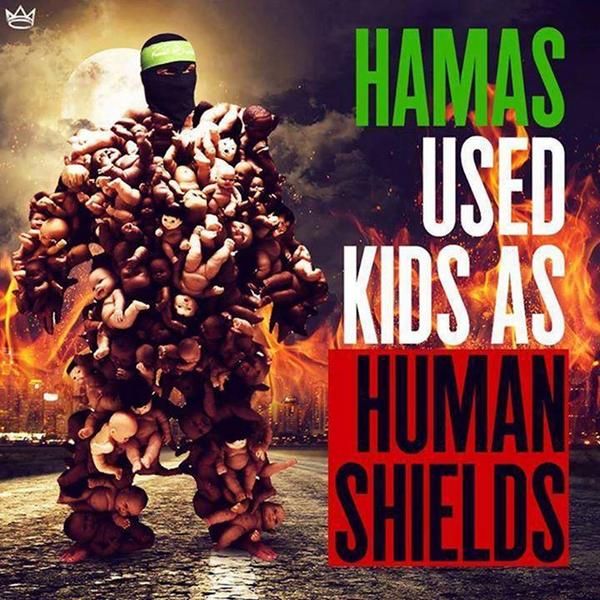 Leftist Anna Baltzer claims Hamas doesn't use human shields (Video)
Anti-Semitic CNN hack Diana Magnay who called Jews/Israelis scum yesterday in a deleted tweet for cheering on Israel's ground operation against Hamas terrorists has been reassigned to Russia. Magnay, the anti-Semitic hack tweeted, then deleted calling these people 'scum.' After photos of her deleted tweet went viral, CNN went into damage control and assigned her to cover Russia instead. A much better fir for this Anti-Semitic hag.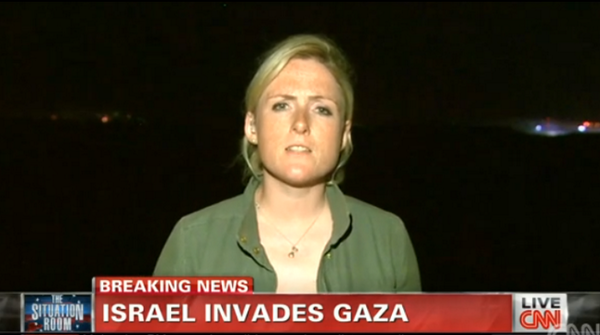 Anti-Semitic CNN hack reassigned to Russia
This is CNN. Diana Magnay, I guess one of their hack reporters is covering the Israeli ground invasion into Gaza to take out Hamas tunnels. While reporting on the offensive, CNN's Diana Magnay tweeted, then deleted the following (calling Israelis,Jews scum):
CNN Diana Magnay tweets/deletes callings Jews 'scum'
And the Jew hating progressive liberal media continues their offensive. I wonder how Wolf Blitzer feels about his anti-Semitic network now?
I'll admit it, I don't know much about Diana Magnay, but this tweet that she cowardly deleted says a whole lot about here, and CNN as an organization.
Funny too how progressive liberals, anti-Semites whine about Israelis cheering on their country after being bombarded with hundreds of missiels from Hamas. These same leftist POS don't say a word when Muslim terrorists like Palestinians cheer on the deaths of Americans and Jews. Remember 9/11 when Palestinian handed out candy and cheered as the WTC towers came crashing down?
Read more
When Krystal Ball isn't busy sucking dildos, she's busy on MSNBC sucking progressive ass. Today, on MSNBC's lame show The Cycle, a prank caller got in during the discussion of MH17. Watch the following video, and see what a dumb-ass Krystal Ball really is.
Caller: "Well, I was looking out the window and I saw a projectile flying in the sky and it would appear the plane was shot down by a blast of wind from Howard Stern's ass,"
Ball: "So it would appear the plane was shot down, can you tell us anything more from your military training of sort of missile system that may have been coming from?"
Caller: "Well, you're a dumbass aren't you?"
Ball (after commercial break): "We thought we had an eyewitness on the scene. That individual was not actually an eyewitness."
MSNBC Krystal Ball gets owned by prank on The Cycle (Video)
At least 23 dead Americans, 295 dead total of people from all over the global. So what does Obama say about it? Obama says the MH17 crash 'May have been a terrible tragedy.' Seriously Obama? It may have been? It IS a terrible tragedy you jackass! There is no doubt about the fact it's a terrible tragedy. It MAY have been terrorist, it MAY have been shot down by Russian separatist.
The media of course is trying to protect Obama's ass as usual. Check out how they drop the 'it may be' part of Obama's stupid statement:
BREAKING: Obama: Downed Ukraine plane `terrible tragedy,' working to confirm if Americans were on board.

— The Associated Press (@AP) July 17, 2014
Obama calls downed #MH17 'terrible tragedy,' says U.S. will offer assistance to determine cause http://t.co/OvUSy0a5aZ

— NBC News (@NBCNews) July 17, 2014
President Obama says Malaysia Airlines crash in eastern Ukraine was a "terrible tragedy" http://t.co/9j3rsHylXw

— BBC News (World) (@BBCWorld) July 17, 2014
I guess Obama needed his teleprompter again. Valerie Jarrett out to hire these media hacks to be official propaganda ministers for the regime. They are basically just 'unofficial' at this point. Yea, it 'may have been' a terrible tragedy when nearly 300 people die. *Facepalm*.