The so called 'bombing' of an NAACP building in Colorado Springs turned out to be a hoax. But that didn't stop the media from pimping this phony story to try and gin up racial tensions yet again after all the problems with Mike Brown and Eric Garner. The left wing liberal media is so pathetic that they are using photos from a vandalized kebab shop in Villefranche-sur-Saone, France to support their NAACP bombing hoax story.
MSNBC uses photo of vandalized kebab shop in France for phony NAACP bombing
I'm sure the story passed the smell test with Al Shaprton though.
Twitchy has more:
Want to make Al Sharpton to pay for the blood he has on his hands over the three dead cops this past weekend? There is only one way to do it. Cut Al Sharpton off at the wallet. His racial grievance mongering is what pads his bank account, along with MSNBC. You aren't going to be able to cut off all of Sharpton's funding, but you can begin with MSNBC who lets this monster Sharpton spew his anti-cop crap daily on MSNBC> Below is a list of MSNBC sponsors, courtesy of Kelly Truth Squad: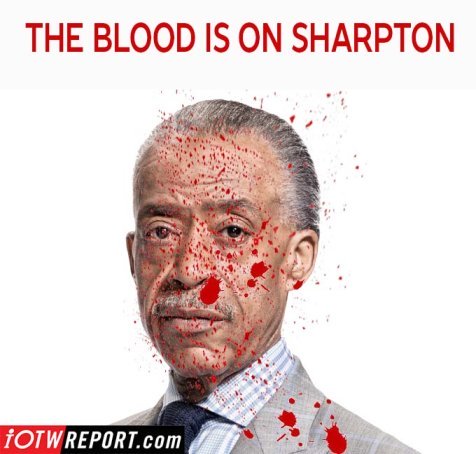 List of MSNBC-Al Sharpton sponsors that need to be boycotted – Image updated and proper credit to IOTWReport
Alcatel press@alcatel-lucent.com
Anheuser-Busch http://contactus.anheuser-busch.com/Email/email.aspx?Si…
Ann Taylor http://www.anntaylorstorescorp.com/contact/index.asp (call or fax)
Avon http://shop.avon.com/shop/assist_email_us.asp
Banco Nacional de Mexico https://portal.banamex.com.mx/esp/atencion_queremos_esc…
Cambridge Technology Partners marketing@ctp-consulting.com
Catalyst http://www.catalyst.org/page/50/contact-us
Champion International http://support.crosspath.com/support/?sess=101.106.99.1…
Chase Manhattan https://www.chase.com/index.jsp?pg_name=ccpmapp/shared/…
Choice-Point http://www.lexisnexis.com/risk/contact /
Chubb Corporation http://www.chubb.com/marketing/chubb2340.html
Coca-Cola http://www.thecoca-colacompany.com/contactus /
Community Health Systems http://www.chs.net/company_overview/contact_us.html
Dell Computer http://support.dell.com/support/topics/global.aspx/supp…
Delphi Automotive http://delphi.com/contact/other /
Fiat http://www.fiat.com/cgi-bin/pbrand.dll/FIAT_COM/contact…
Home Depot http://www.homedepot.com/webapp/wcs/stores/servlet/Cont…
Honeywell http://www51.honeywell.com/honeywell/contact-support/co…
Illinois Tool Works
Illinois Tool Works International Speedy http://www.speedyintl.com/contact_us.php
Internet Security Systems http://www.securitystoreusa.com/help.asp
Invemed http://www.manta.com/c/mm2gr8n/invemed-associates-llc
Morgan Chase & Co. http://www.jpmorganchase.com/corporate/About-JPMC/media…
Kellogg media.hotline@kellogg.com
Kimberly-Clark http://www.kimberly-clark.com/ask/kimberly-clark/countr…
Knight-Ridder http://www.mcclatchy.com/2006/06/12/380/contact-us.html
Microtune http://www.microtune.com/company/contact_us.shtml
Morgan Gauranty Trust http://www.jpmorganchase.com/corporate/About-JPMC/media…
National Service Industries http://www.fundinguniverse.com/company-histories/Nation…
New York Stock Exchange http://www.nyse.com/about/newsevents/1095581297695.html
Oglivy & Mather https://www.ogilvy.com/Contact.aspx
Penske http://www.penskeracing.com/about/contact.cfm
Planet Hollywood http://www.answers.com/topic/planet-hollywood-internati…
State Street http://www.statestreet.com/wps/portal/internet/corporat… /
Scientific Atlanta http://www.cisco.com/web/siteassets/contacts/index.html
Sun Microsystems http://www.sun.com/contact/office_locations.jsp
Texaco http://www.texaco.com/contactus.aspx
TIAA-CREF https://www3.tiaa-cref.org/ContactTIAA/ContactTIAA.php
Total Systems Services http://www.tsys.com/About/Contact/index.cfm
TRICON Global Restaurants http://www.yum.com/contact/default.asp
Unifi http://www.unificompanies.com/unifi_contact.htm
Unilever http://www.unilever.com/resource/Contactform/index.aspx
WinStar http://www.winstarworldcasino.com/about-us/contact-form
Uhm, what? Looney toons leftist Melissa Harris-Perry was back race baiting on MSNBC. She actually said that arson and looting are not necessarily violence. This was MSNBC's Melissa Harris-Perry attempt to defend those who looted and burned down buildings in Ferguson after Darren Wilson was acquitted by a grand jury. Watch the following video: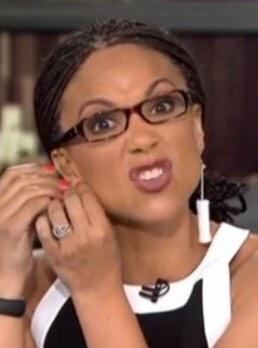 MSNBC Melissa Harris-Perry arson and looting not necessarily violence VIDEO
Um, what planet am I living on? Since when is arson and looting not violence?
Let's also remember that Melissa Harris-Perry was once a professor in college, and shaped (indoctrinated) young minds. What the hell kind of world we live in when looting and especially arson isn't consider violence?
What is it called then Melissa? Peaceful protesting? Racism against protesters by the evil white man?
Just when you think you've heard everything, crap like this comes out.
Guess what Melissa Harris-Perry. Arson and looting are violence. No matter if blacks, whites or brown people do it. The entire NBC operation should be embarrassed.
For the second time in less than a week, Dana Loesch shredded MSNBC leftist hack Ed Schultz. Just the look on Ed Schultz face, especially before the beat down interview actually begins is priceless. He knows he's going to make an absolute fool of himself for the second time in less than a week. he looks like he has bad gas or something. Watch the following video of Dana Loesch owning Schultz on DanaTV:
Dana Loesch shreds Ed Schultz yet again on DanaTV (Video)
Ed Schultz claims that ObamaCARE has been a financial 'savior" for him and his family. THat's really funny considering NBC pays Schultz millions per year to spew his leftist propaganda. Plus he has a radio show that I'm sure has at least a couple sponsors that lines his pockets. Later in the interview, Schultz admits his insurance costs have actually gone up under ObamaCARE.
Schultz also admits tht Obama lied when he said 'if you like your plan, you can keep it, period.' Funny how Schultz never mentions that on NBC or MSNBC.
Read more
So now they are praising Allah on the floor United States House of Representatives? This is who the Republicans re-elected as Speaker of the House? Boehner introduced some Muslim IMAM named Hamad Chebli on the House floor to lead an Islamic prayer, praising the 'almighty' Allah. You expect this kind of from Democrats, but Republicans now too? WTF is going on in this country? Muslims want to kill Americans, not be allies with us. What the hell was the Weeper thinking? Was he drunk again?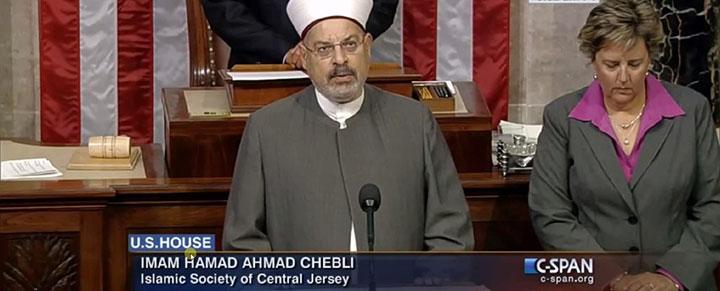 Boehner, imam lead Islamic prayer on House floor, praising Allah VIDEO
What's next Boehner? You going to invite Anjem Choudary to come praise Allah on the House floor?
Read more
Ed Schultz did something he never does. He actually brought on a conservative (Dana Loesch) to his show. Rarely does anyone on MSNBC ever have conservatives on their left wing propaganda shows. After today's Dana Loesch destruction of Ed Schultz, you can see why. Dana Loesch basically did a Piers Morgan on Ed Schultz, shredding his liberal, ObamaCARE talking points. Watch the following video of Dana Loesch destroying Schultz
Dana Loesch owns and destroys Ed Schultz (Video)
Ed Schultz also called Dana Loesch 'rude' and 'unworkable'. Typical Ed Schultz mouthing off. At least he didn't call her a right wing slut like he did Laura Ingraham.
So what does Obama do after his latest ass kicking in a mid-term election? According to Weasel Zippers, Obama invites over race hustling NBC hack Al Sharpton to discuss 'how to work with the GOP'. Maybe Obama can teach Al Sharpton how to better read a teleprompter. You would think Obama inviting over a NBC hack to discuss how he's going to work with the opposite would be a conflict of interest. But obviously NBC is cool with it.
Al Sharpton invited to White House for 'how to work with GOP'
Alex Wagner loses it on MSNBC after showing a clip of Benjamin Netanyahu. Wagner was about to go full Bill O'Reilly (Inside Edition version) before MSNBC went to a commercial. Check out Obama licker Alex Wagner's meltdown before the cameras cut out on the following Vine-Video.
Alex Wagner loses it on MSNBC Vine-Video
I could almost hear Alex Wagner yell 'We'll DO IT LIVE! F*CK IT!'
Read more
When you've lost Rachel Maddow, and you are a far left progressive liberal extremist Democrat like Kay Hagan, you know you really blew it. Hagan was either fundraising in New York or counting all the money she got from taxpayers for her husband tonight when she didn't show up for the final North Carolina Senate debate between herself and Thom Tillis. It's been revealed lately that Hagan's husband got stimulus and Hagan put a judge up for federal appointment who was the same judge that ruled on husband's million-dollar lawsuit, she's been absent. Trying to dodge the press and questions about her cronyism. By skipping tonight's debate, Hagan even lost leftist idol Rachel Maddow. Check out the MSNBC hack bash Hagan for skipping the debate:
Even Rachel Maddow trashes Kay Hagan for skipping debate (Video)
Apparently, if you are bound to a wheelchair for the rest of your live, it's just a supposed disability to Andrea Mitchell. The NBC old bag was during her best to spin Wendy Davis' disgusting wheelchair ad, in typical Mitchell/Greenspan/NBC fashion. Watch the following video:
Andrea Mitchell doesn't think Greg Abbott has a supposed disability VIDEO
Could you have gone after what you see as his hypocrisy by pointing out what he did in that rape case, what he did in these other cases, without the stark image of the empty wheelchair, which seemed to be trying to point people towards his own supposed disability?
No amount of botox can help Andrea Mitchell's sagging face.
Read more