Just how batshit crazy is Nancy Pelosi? Now she's claim Hamas is a Humanitarian Organization. Yes, the Hamas that kills Jews, Americans and is designated a terrorist organization by our own State Department. Watch the following video of Nancy Pelosi claiming Hamas is a Humanitarian Organization:
Nancy Pelosi says Hamas is a Humanitarian Organization VIDEO
There must be something in the water in San Francisco. Either that, or the botox seeping into Nancy Pelosi's veins has really screwed up whatever brain she had left.
Imagine if Saturday Night Live was still funny. Could you imagine the skits mocking Nancy Pelosi calling a terrorist group like Hamas a 'Humanitarian Organization.' Maybe all the wine Pelosi has been sipping from her private vineyards has gone to her head.
Progressive liberal Democrats are always terrorist sympathizers. Progressives in America like Pelosi are a lot like Hamas. Either you agree with their warped ideology, or you are targeted, threatened, smeared and some times even the victim of violence.
Uhm, what? Apparently Muslims, like those Hamas terrorists in Gaza, or those Al-Qaeda/ISIS terrorists are the very fabric of American according to Obama? Who knew?! It's some Muslim holiday called Eid-mubarak so of course Obama had to mention it on the White House website.
Obama thanks Muslims For Building The Very Fabric Of Our Nation
As Muslims throughout the United States and around the world celebrate Eid-al-Fitr, Michelle and I extend our warmest wishes to them and their families. This last month has been a time of fasting, reflection, spiritual renewal, and service to the less fortunate. While Eid marks the completion of Ramadan, it also celebrates the common values that unite us in our humanity and reinforces the obligations that people of all faiths have to each other, especially those impacted by poverty, conflict, and disease.

In the United States, Eid also reminds us of the many achievements and contributions of Muslim Americans to building the very fabric of our nation and strengthening the core of our democracy. That is why we stand with people of all faiths, here at home and around the world, to protect and advance their rights to prosper, and we welcome their commitment to giving back to their communities.

On behalf of the Administration, we wish Muslims in the United States and around the world a blessed and joyous celebration. Eid Mubarak.
The US Consulate Mumbai even tweeted a greeting to Muslims:
Read more
Obama has once again unilaterally changed ObamaCARE once again. No delays or anything. Instead, Obama exempted five Muslim terrorists in the US from having to enroll in ObamaCARE. Yea, Obama sucks so badly that even Muslim terrorists don't want it. But hey, the rest of you Americans, embrace the suck!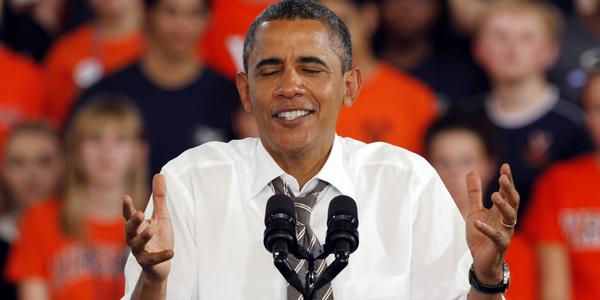 Obama unilaterally exempts Muslim terrorists from ObamaCARE
Ah yes, Chicago. The home of the Obama's, Louis Farrakhan, Jesse Jackson, Bill Ayers and other Jew hating leftist scum. Chicago, is basically the mid-west's version of San Francisco. Now, leaflets are being put on cars in Chicago threatening violence against Jews unless Israel stops protecting themselves from Hamas terrorists.
Jew hating leaflets found on cars in Chicago
The incident came one day before hundreds had a 'die-in' to protest Israrl protecting themselves from Hamas terrorists in Gaza.
Of course, self-hating Jew Rahm Emanuel is no where to be found about these threats against Jews.
Max Steinberg of the San Fernando Valley in Los Angeles and Nissim Sean Carmeli were killed by Hamas terrorists. If you followed the media's coverage of the Israeli/Hamas 'war', you'd think the battle was one sided. The media loves to recycle Hamas propaganda pictures and stories. Obama of course can't be bothered with those Americans being killed by Hamas terrorists as he spent the entire day on the golf course.
#BREAKINGNEWS Soldier killed in Gaza ID'd as Max Steinberg, San Fernando Valley native

— ABC7 Eyewitness News (@ABC7) July 20, 2014
We mourn the loss of Valley native Max Steinberg who was killed Sunday by Hamas terrorists while serving in the IDF http://t.co/6XXxXzQp65

— Brad Sherman (@BradSherman) July 21, 2014
Amazing how Democrat Brad Sherman 'mourns' the loss of Steinberg. Obama's Secretary of State John Kerry is bashing Israel, and another Obama State Department hack is opening cheering for Hamas. Spare us the fake tears Sherman. You and the rest of the progressive liberal Democrats hate the Jews and side with Hamas terrorists.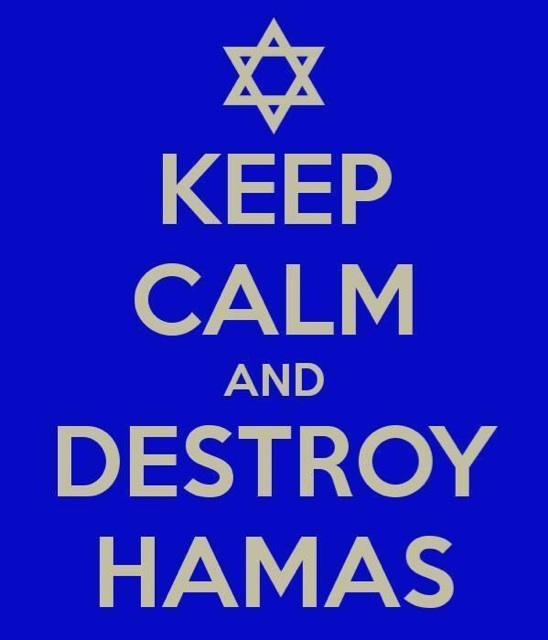 Two Americans killed by Hamas – Obama golfs
Nissim Sean Carmeli was from Texas.
Parmi eux : Maj.Tzafrir Baror, 32, Cpt.Tsvi Kaplan, 28, Sgt.Gilad Rozenthal Yacoby, 21, Sgt.Oz Mendelovich, 21, Sgt.Nissim Sean Carmeli, 21

— Tsahal-IDF (@Tsahal_IDF) July 20, 2014
@niron @IAmWhoIAmOA Sgt.Nissim Sean Carmeli, 21…From Texas too…RIP May Hashem Protect Israel

— marcia (@educatormarcia) July 20, 2014
Israel has launched it's long awaited ground operating in the Gaza Strip as the filthy terrorists continue to fire missiles into Israel. Prime Minister Benjamin Netanyahu has had enough and the ground offensive has begun.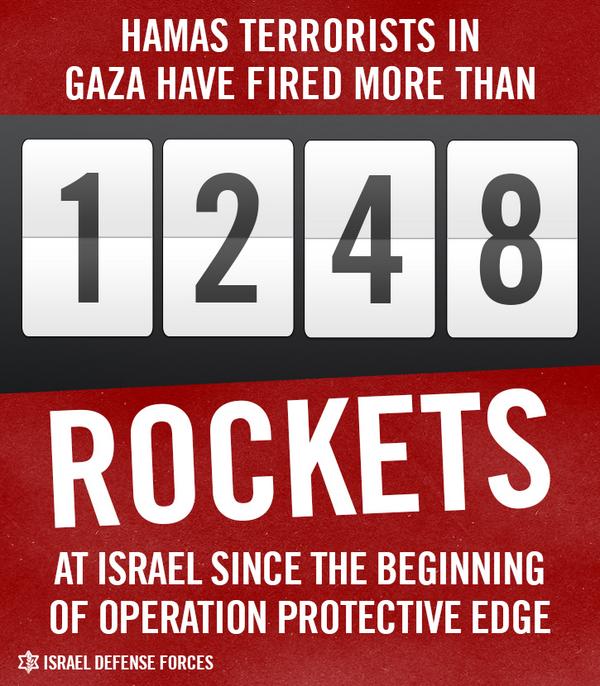 Israel launches ground operation in the Gaza Strip
BREAKING: Israel launches a 'large' ground operation in the Gaza Strip

— Fox News (@FoxNews) July 17, 2014
Israeli military says it has launched a large ground operation in the Gaza Strip – @IDFSpokesperson http://t.co/p8V2QWnpax

— Breaking News (@BreakingNews) July 17, 2014
#BREAKING: Israeli prime minster says has instructed military to begin ground offensive in Gaza: official statement

— Reuters Top News (@Reuters) July 17, 2014
#BreakingNews: Fox confirms Israel has begun a "limited" ground invasion of Gaza

— Shepard Smith (@ShepNewsTeam) July 17, 2014
Time to clean out the scum in the Gaza Strip. Go Israel!
Benghazi 'master-mind' might be defended by Bill Clinton's Lewinsky Counsel. How appropriate is that? Especially with Hillary Clinton's connection to the Muslim Brotherhood with Huma Abedin. Ahmed Abu Khatallah is being represented by Michelle M. Peterson. While it hasn't yet been confirmed that this is the same Michelle M. Peterson or 'Shelli' who served as Bill Clinton's White House Counsel during the Lewinsky case. And you get to pay for all of Shelli's salary for defending a terrorist (regardless if this is the same one who worked on the Lewinski case.)
Benghazi 'master-mind' might be defended by Bill Clinton's Lewinsky Counsel
Ahmed Abu Khatallah, the so called 'Benghazi mastermind' who was interviewed by a few media outlets for a year and a half after the terrorist attack is now on American soil in Washington DC. The frappe sipping Muslim terrorist has been given his Miranda rights, and now will be treated better for medical and feeding purposes than any American veteran at the VA.
Ahmed Abu Khatallah now in DC – given full Miranda rights
How progressive of the ISIS Muslim terrorists! They are demanding Christians in Iraq by a Sharia Tax, or leave the country. Sounds an awful lot like 'American' progressive liberal Democrats who want to tax everything that moves in this country. Progressives are very much like the ISIS. They both want control of the country, people, and everything that people do in the country. Can you tell the difference? From CBN via Weasel Zippers:
ISIS demanding Christians pay Sharia Tax
Remember that stupid #Bringbackourgirls hashtag in which Michelle Obama had a sad face and held up a sign that went viral on Twitter? Now, Obama funded ISIS terrorists are mocking her and other Americans with #bringbackourhumvees. ISIS has gotten their dirty little hands on hundreds of American Humvees in Iraq after gobbling up terrorist. Now they are mocking America:
Meanwhile back in #Iraq #isis is saying #comegetyourhumvees #infidels #bringbackourhumvees pic.twitter.com/iltFvaEnlQ

— ︻╦̵jR ╤— (@OhMyGlock) June 18, 2014
The Islamic State of Iraq and Syria (ISIS) has made a mockery of the U.S. first lady Michelle Obama through series of tweets accompanied by the hashtag: #bringbackourhumvee.

The militant group photo-shopped a popular image of Michelle carrying a sign that reads #bringbackourgirls, part of a global campaign to rescue 276 Nigerian school girls who were kidnapped by Boko Haram last month.

The #bringbackourhumvee tweets being shared by ISIS members and their supports on Twitter refer to American-made Humvees confiscated by the extremist militants in Iraq last week, the UK-based Daily Mail said.