You might have heard over the weekend that humanitarian aid was going to Kurds who were fighting ISIS terrorists in Kobani. You probably didn't hear from the corrupt media that aid also got into the hands of the ISIS terrorists. Strangely, it was a leftist blog, The Daily Beast who broke the news about ISIS getting US Humanitarian aid.
The aid—mainly food and medical equipment—is meant for Syrians displaced from their hometowns, and for hungry civilians. It is funded by the U.S. Agency for International Development, European donors, and the United Nations. Whether it continues is now the subject of anguished debate among officials in Washington and European. The fear is that stopping aid would hurt innocent civilians and would be used for propaganda purposes by the militants, who would likely blame the West for added hardship.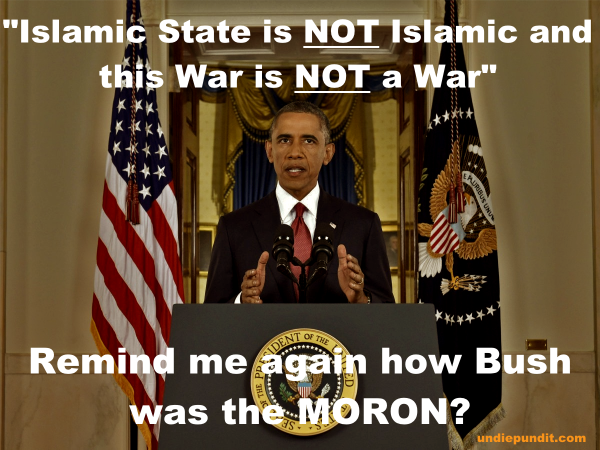 Obama sends U.S. Humanitarian aid to ISIS
An angry Muslim beat a woman, stole her purse, and then overpowered her to gain control of a SUV the two were driving in. The Muslim is Hassan Sayed and it happened in Dearborn, Michigan (shocking right?) The Muslim dragged the woman was dragged around a city block while caught n the door of the SUV. There were also two children in the backseat, a two year old and three year old. Yet, as the local media covered this story and even provided a video of the incident, not one place do they mention the fact this was a Muslim. Maybe this is so common in Michigan and Deabornistan that they just don't care. Typical ABC.
Muslim beats woman, drags her behind car in Michigan
What a shock. Obama, his Defense Department and the leftist New York Times lied. They all claimed on Sunday that Turkey agreed to let the US use their airforce bases for air strikes against ISIS in Syria. Problem is, someone forgot to tell Turkey that.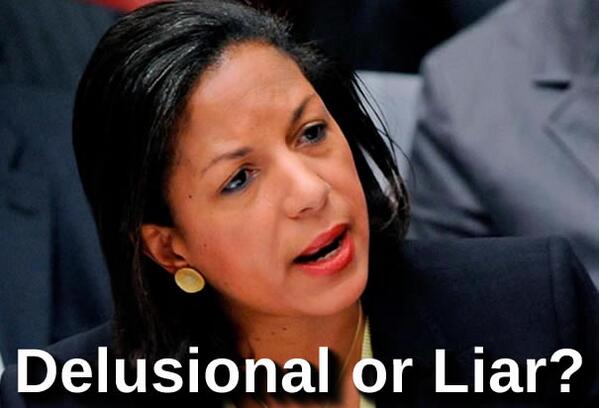 Obama and the New York Times lie – No agreement with Turkey on using bases
Susan Rice, the Benghazi liar also lied about this. Rice claimed on Meet the Press on Sunday that Turkey has agreed to allow the US to use their airbases. Now they are saying Susan Rice 'misspoke'. Yea, umm ok.
ISIS is apparently using chemical weapons against the Kurds in Syria. I thought it was Bashir al-Aasad who only had chemical weapons? You know, weapons of mass destruction? So how does the Obama regime and leftists explain this? Remember though, ISIS is not Islamic or something.
ISIS using chemical weapons on Kurds
Meanwhile, as ISIS uses chemical weapons against Syrian Kurds, Turkey sits on their fat asses and just watches.
Read more
The investigation into deserter Bowe Bergdahl has been delayed, conviently until after the November mid-term elections. Yet again, Obama is playing politics after trading five dangerous Muslim terrorists for this deserting POS. Via MoonBattery: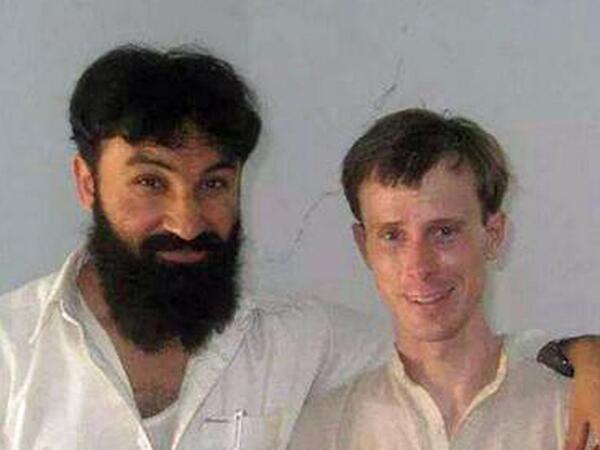 Bowe Bergdahl investigation until after mid-terms
Is Bowe Bergdahl — the useless sad sack for whom Obama traded five top Islamic terrorists — merely a deserter, or did he actively defect to the Taliban? The government knows we won't like the answer, because it is making us wait until after the election to find out:

There is one more election left before the one that choses our next president. After next month, Obama will have no reason to postpone these revelations. Prepare for two straight years of having it rubbed in our face again and again just what liberals were able to install in the White House.
Democrat John Walsh, outgoing Senator from Montana had his degree from from Army War College revoked today over plagiarism charges. When tweeted/reported by the AP, there is no mention that John Walsh is a Democrat (as usual).
HELENA, Mont. (AP) – Army War College revokes Sen. John Walsh's degree after plagiarism investigation.

— Phil Elliott (@Philip_Elliott) October 10, 2014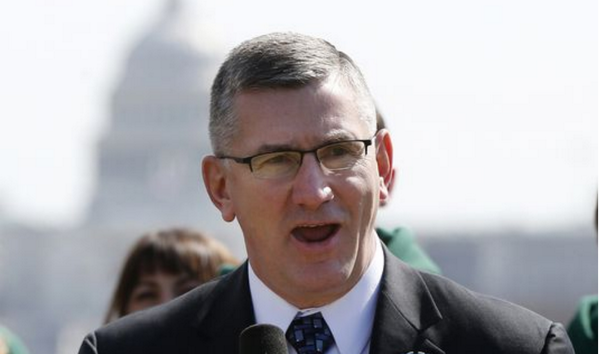 Army War College revokes Democrat John Walsh's degree over plagiarism
Fox News has no problem and enough room in their 140 characters to drop in the D next to his name:
Army War College revokes degree of Sen John Walsh (D-MT) after he plagiarized master's thesis. Is retiring after less than 1 yr in Senate.

— Chad Pergram (@ChadPergram) October 10, 2014
. BREAKING — Sen John Walsh (D) has his degree revoked today from Army War College. #Cheat #progressive #UniteBlue

— Less Gov. More Fun. (@LessGovMoreFun) October 10, 2014
Plagiarism is very progressive. Joe Biden did it. Fareed Zakaria did it and John Walsh did it. Notice the pattern?
So much for Obama's air strikes. ISIS terrorists are now within eight miles of Baghdad, the ultimate prize, and have gobbled up Abu Ghraib. ISIS also has MANPADs, shoulder fired anti-aircraft missiles and has taken out two Iraqi helicopters. Meanwhile, Obama is wrapping up his week of fund raising today in San Francisco, then will most likely be back on the golf course tomorrow and/or Sunday.
ISIS within 8 miles of Baghdad, grab Abu Ghraib
Regardless of who wins majority control in the Senate next month, Obama has a lot of slimy things up his sleeve. One of them may be closing Gitmo via executive order and bringing the remaining terrorists to American soil, giving them full Miranda rights. But Obama wouldn't ban flights from Ebola infected countries in West Africa.
Obama may close GITMO and bring terrorists to America via executive order
Rep. Duncan Hunter told Greta Van Susteren that at least 10 ISIS terrorists have crossed over the US-Mexico border and entered this country. All of them have come into the US via the Mexican border with Texas.
At least 10 ISIS terrorist have crossed the US-MEX border
ISIS is going into cyber jihad now too it seems. According to PJ Tatler, an Air Force pilot posted a photo from a bombing mission over Iraq. That in itself was probably a bad idea, because terrorists all over the world can see it. Now, ISIS supporters online traced his Facebook profile to his son, said to be in his early teens. The ISIS supporters then slammed the boy with harassing messages.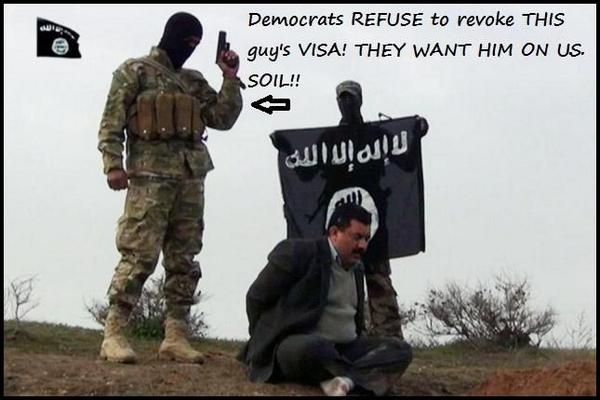 ISIS targets US Air Force pilot's family online