There are several reports out today that NBC hired a psychological consultant For David Gregory. The to find out why he has been such an epic failure on Meet the Press. But is it true?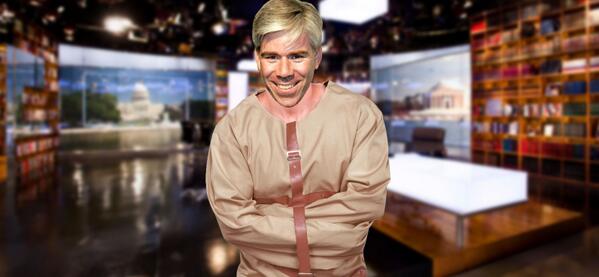 Did NBC hire a psychological consultant For David Gregory?
The Post on Meet The Press's "meltdown." http://t.co/7FvfiLyood #TheObviousWhy

— Hugh Hewitt (@hughhewitt) April 21, 2014
Dr Phil? NBC News Hires Psychological Consultant For David Gregory http://t.co/Pcpmgit8pV

— James Hirsen (@thejimjams) April 21, 2014
Geez @nbc you don't need an expensive consultant to tell you David Gregory's an a-hole. Just did it for free! http://t.co/yKHePdFRtG

— Film Ladd (@FilmLadd) April 21, 2014
But NBC is denying that they hired a psychological consultant For David Gregory.
NBC denies hiring a 'psychological consultant' for David Gregory http://t.co/fAi15HuxxE

— Business Insider (@businessinsider) April 21, 2014
NBC is usually full of shit.
Adrianne Haslet-Davis part of her leg in the Boston bombing terrorist last year. David Gregory of NBC Meet the Press conducted an interview with her as we approach the one year anniversary. Adrianne Haslet-Davis had one simple request of Gregory. Do NOT mention the Boston bomber by their names. David Gregory and NBC completely disrespected Adrianne Haslet-Davis' simple request. She walked off set crying.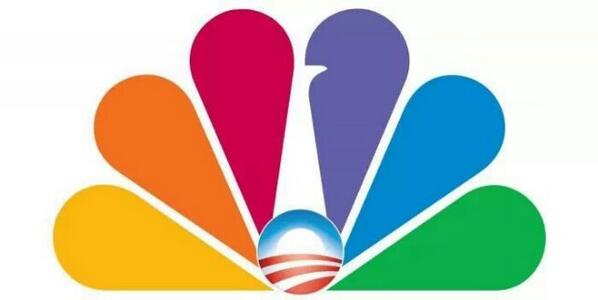 David Gregory and NBC disrespect Adrianne Haslet-Davis (Boston bombing victim) – send her into tears
She released a statement about walking out on Meet the Press and David Gregory on her website:
To whom it may concern,

I need to follow up on what I expressed to the coordinator, the host and the executive producer before I left the studio.

I needn't apologize for leaving you this morning, as you made your decision. I am not one to ask for people to wait on me hand and foot, for people to bend over backwards and leave their own well being to take care of mine…this is not my character nor is it my intent.

But I did specifically ask of two things for this interview, one being that his name (and you know to whom I refer to) not be mentioned in my presence. Your decision to back out on that promise you made and the horrific way you brought that decision to my attention just minutes prior to taping was not only a cowardice move but a dishonorable one as well. To say that I am hurt is an understatement, for you not only disrespected me, you disrespected the survivors of the bombing and the victims memories by blatantly disregarding this request and putting the value of a terrorist's name, who put a city in turmoil and caused irrevocable damage physically and emotionally to people of this city, over Boston's integrity, fortitude, and my personal well being.

My second request you know of, to be referred to as a survivor, not a victim. This one you honored, but I think you forget what a victim truly is defined as. For I will not be a victim, not on anyones level, whether it be from a terrorist, or the press.

Adrianne
She also tweeted about it.
Read more
Comcast-NBC is looking to buy and merge with Time Warner cable, but one obstacle still remains. It needs FCC approval. If approved, Comcast/NBC will own about 1/3 of the entire cable and satellite television market in America. It shouldn't be much of a problem getting FCC approval though as Comcast has basically bought the Democrat party in recent years. The CEO of Comcast Brian L. Roberts is a frequent golfing buddy of Obama and huge Democrat donor. Comcast vice president, David Cohen, is a former aide to Democrat governor Ed Rendell and another big Democrat donor. Do you still wonder why MSNBC continues to exist, even though it's losing viewers on a daily basis as they embarrass themselves? Cohen even attended the recent dinner for France's socialist President Hollande. It's all about control for Comcast-NBC. With Obama and pals in control of the US Government, Comcast will be paid back for their generous support of Democrats.
How Comcast-NBC bought the Democratic Party
Brian Williams and NBC are scare mongering again on global warming. We've never been warned like this before pans Williams. Global warming, aka climate change represents a 'clear and present danger.' You see, none of what Obama and the progressives have done to this country is as newsworthy as the BS science known as global warming. As there has been little to no news lately about MH370, NBC decided to go back to the progressive liberal junk science of global warming,. We are doomed if we don't do something says Williams!

Brian Williams and NBC scare viewers on global warming BS (Video)
Remember back in December of 2012 when David Gregory of NBC's Meet the Press pulled out a 'high-capacity' magazine and waved it around on camera to make his anti-gun rights point? Even though the magazine was empty, Gregory violated DC gun laws. Reportedly, Gregory and NBC even asked DC police if they could use the magazine as a prop on Meet the Press, and they were denied, but that didn't stop them from using it anyway. As is typical, nothing happened to David Gregory for violating the law because he's not a commoner like us. Legal Insurrection has filed a FOIA suit against the Distric of Columbia seeking records related to the non-prosecution of David Gregory and NBC News. NBC tried to file a motion to dismiss Legal Insurrection's FOIA request, and were denied.
Legal Insurrection FOIA case for David Gregory non-prosecution records can proceed
Susan Rice made her first appearance on a Sunday news show since she lied about a 'Youtube' video causing the Benghazi terrorist attack that killed four Americans. Rice's appearance was of course on a safe network for her and Obama, NBC. Benghazi was mentioned in a round-about way. Even with the Benghazi mention, the word terrorist was never used. Instead, Gregory asked Rice what her biggest regret was. Hint: it wasn't lying about the youtube video being the cause of the terrorist attack. The bad news for Susan Rice and the lapdog media was that neither Rice, nor Obama could blame an 'anti-Islam' video for the carnage in Kiev.
Apparently, Michelle Obama thinks you are a 'knucklehead' if you are young. Queen Michelle Obama made these comments on the Fallon Tonight SHow last night. The change from Leno to Fallon by NBC was an attempt to get a younger audience to watch the show. Calling them 'knuckleheads' isn't exactly a smart thing to say. But Queen Michelle Obama can say and do whatever she wants and the eggheads at NBC will still fawn.
Michelle Obama: Young people are knuckleheads VIDEO
I'm so glad Queen Michelle Obama found time out of her busy schedule like skiing in Aspen to call young people names.
"Well, thanks to the Affordable Care Act, young people can stay on their parents' insurance until they are 26," said the first lady of the United States. "But once they hit 26 — they're on their own. And a lot young people think they're invincible. But the truth is, young people are knuckleheads. They're the ones who are cooking for the first time and slice their finger open, they're dancing on the bar stool."

"Young people?" said Fallon. "Yeah, yeah, yeah."

"Yeah, the young people," said Obama.
Kevin Nathan is the latest NBC hack to cream his pants at the mere sight of Vladimir Putin. Bob Costas got the NBC lovefest of Putin started before he took a few days off for pink eye. Now, it's Kevin Nathan who was so excited to appear in a picture with Putin, he acted like a 10 year old girl at a Justin Bieber concert. In fact, Kevin Nathan is so in love with Putin that he called him one of the riches, most powerful men in the world. NBC = Now Boasting Communism.
What's wrong with this picture: one of the richest, most powerful men in the world and me? #MrPutin #Sochi2014.

— Kevin Nathan (@KevinNathanNBC) February 15, 2014
If you want to see how pathetic Kevin Nathan is, check out these series of tweets about his excitement being near Putin.
Read more
Even during NBC's Olympic coverage, they can't put away their cheering for Hillary Clinton to win in 2016. Meredith Vieira who was subbing for Matt Lauer (who was subbing for pink eyed Bob Costas) used her Olympic platform to lobby for TJ Oshie to be Hillary Clinton's running mate in 2016. why? Because TJ Oshie scored the winning goal in the eight round of a shoot out to beat Russia in hockey. I don't know what Oshie's political preferences are, but it's no doubt what Vieira's are. Watch the following video of Meredith Vieira discussing how Oshie should be Hillary's running mate with Al Micheala and Mike Emrick.
Meredith Vieira wants TJ Oshie to be Hillary Clinton's running mate
NBC loves Communism, Vladimir Putin, and Russia. This much we knew as they praised Commumism (and Vladimir Putin) as Bob Costas' infected eye grew even worse. Now, Newsbusters reports that NBC actually cut Olympic Official's Anti-Russia slam in Opening Ceremonies. NBC must really love Mother Russia. Their progressive bias in their news reporting should be a dead give away.
Read more
NBC declared tonight that decades of Soviet communism was a pivotal experiment. This comes just a day after NBC's pink eyed progressive Bob Costas did a Vladimir Putin propaganda advertisement last night during the preliminaries, before the opening ceremonies. Watch the following Vine Video of NBC declaring that decades of Soviet communism was a pivotal experiment:
NBC: Soviet communism a pivotal experiment (Vine Video)
Of course, NBC is also in love with America's experiment with Communism ever since Obama was elected in 2008. NBC stands for Now Broadcasting Communism.
Read more
Communist progressive liberal 'reporters' in this country don't just love Obama. They love all foreign Communists, and envy dictators. During NBC's opening televast of the XXII Winter Olympics in Sochi, Costas, with his pink Eye, and having mentioned Pussy Riot declared his love and appreciation for Vlad Putin. Somehow, Putin is a great peacemaker. Costas and NBC ran a touching video montage about Putin with looked and sounded a lot like something Pravada would have put out. To put it into a little more perspective, it was like watch MSNBC doing a montage of Obama. NBC should should their name to Now Broadcasting Communism.
Bob Costas – pink eye, Pussy Riot, and Communist Putin love