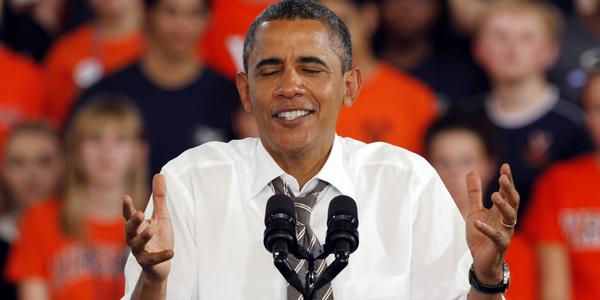 Obama has once again unilaterally changed ObamaCARE once again. No delays or anything. Instead, Obama exempted five Muslim terrorists in the US from having to enroll in ObamaCARE. Yea,...
You know, I never thought Newt Gingrich had a shot at beating Obama in the general election. However, had Gingrich won the GOP nomination, he wouldn't have left so...
Vintage Newt Gingrich! He completely owned and destroyed the liberal media hacks on the 'Meet the Press' panel over their faux outrage over right wing positions while they ignore the real extremists on the left. Newt Gingrich schools David...
Chris Matthews got destroyed again today. First by Reince Priebus when Chris Matthews tried to play the race and birther card (which incidentally was originally started by Hillary Clinton...
Personally, I'd rather Newt Gingrich be given time to make an epic speech, but at least he will have part in the RNC convention coming up on August 27....
Looks like Newt Gingrich really burned his bridges when he dissed Fox News for being in the tank for Mitt Romney during the GOP primary season. Gingrich of course was right, any independent observer could notice the Romney bias...
Newt Gingrich was expected to, and did in fact suspend his campaign for president in a long winded speech about all the ideas he want's to see evolve into...
Newt Gingrich will officially suspend his campaign for president tomorrow. Today, he released the following campaign video thanking all of his supporters for their help, and telling them that...
The media on Friday was trying to make it sound like Newt Gingrich was about to drop out of the GOP race, and had cancelled all his upcoming campaign events. as usual, the pink slime media was full of...
Newt Gingrich sure sounded down on Fox News Sunday today with Brit Hume. Chris Wallace of course was with his family as Mike Wallace (his father) died at 93...