Ever wonder why Obama calls ISIS 'ISIL' while everyone else around the world calls them by their proper tag ISIS? This is one example. We all know Obama and Democrats hate Israel. We all know from Obama's own quotes that he will stand with Muslims when the political winds shift. ISIL stands for the Islamic State of Iraq and Levant. According to Now the End Begins, LEVANT refers to a multi-nation region in the Middle East. It's a land bridge between Turkey to the north and Egypt to the south. Look at the following map and see if you notice the fly in the oinment:
Why Obama calls ISIS ISIL (hint: Israel and Levant)
Yep, Israel is right in the middle of the Muslim Levant. So why does Obama use ISIL when everyone else uses ISIS? It's because Obama When Barack Obama is sending a message to Muslims all over the Middle East that he personally does not recognize Israel as a sovereign nation. Obama's 'ISIL' sends Muslims the message that the Levant area is all territory belonging to the Islamic State.
So ISIS-ISIL is America's fault according to Hussein Obama. You see, because Obama 'occupies' foreign countries, it feeds the 'extremism' that leads to groups like ISIS-ISIL. Hey Obama. GFYS. Watch the following video of Obama blaming America and the military yet again. Where did he think he was? Cairo? Turkey?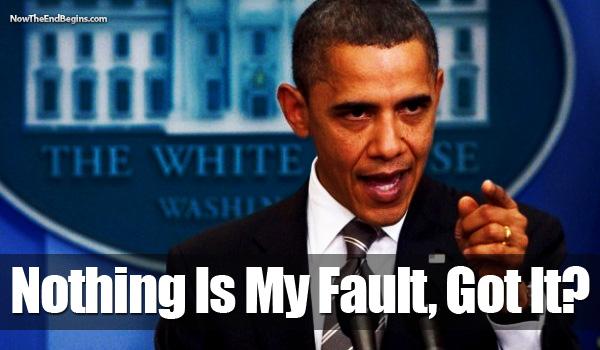 Obama blames America for ISIS at American Legion National Convention VIDEO
Something is screwed up with the video. If you want to watch news about sheep, that's all you'll get until it's fixed. If you want to count sheep, just watch the progressive liberal media.
Read more
James Foley might have been rescued, if not for Obama's concern over his own image and golf. We may never have had to seen that gruesome video of James FOley being beheaded by an ISIS-ISIL terrorist, if Obama put the kidnapped journalist's well being over his own image and golf. And none of this information would have been known if not for the UK Sunday Times and Breitbart. As usual, the American media has totally ignored this latest development in the James Foley beheading story. Pretty God damned pathetic not only Obama, but the so called 'main stream media' we have here in this country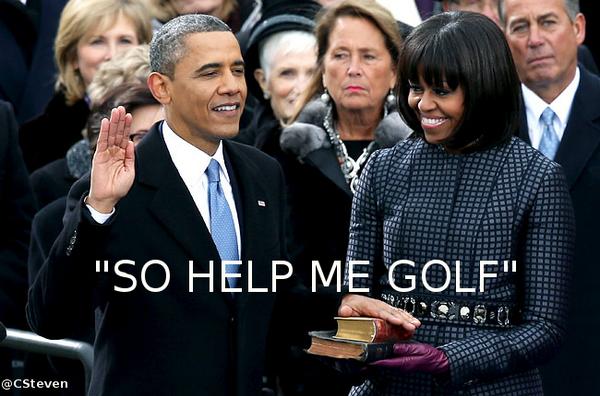 Obama delayed failed James Foley rescue a month over image and golf
Obama has a reason for negotiating with terrorists now according to White House spokesman Eric Schultz. The difference in the case of deserter Bowe Bergdahl getting freed for 5 dangerous Islamic radicals, and James Foley being left for ISIS to behead, is simply military service. So let it be known from this day forward, no every American's life is as valuable to Obama and the progressive liberal Democrats. Of course, if Obama really cared about the military then Andrew Tahmooressi would have been freed from Mexico months ago.
Obama excuse on difference between Bergdahl and Foley: military service
WH spox Schultz says difference between Bergdahl and Foley (regarding negotiating with terrorists) was military service.

— Rory Cooper (@rorycooper) August 22, 2014
Isn't that disgusting?
Eric Schultz was also very combative and obnoxious when defending Obama's golf game after the video of Foley's beheading went public.
Obama gave a token statement on the beheading of American journalist James Foley by ISIS terrorists. He called it 'appalling.' Obama then showed how concerned he really is for the family of James Foley and all those affected by the Ferguson riots, as he headed right back to the golf course, AGAIN!
Obama on the beheading of James Foley and Ferguson – FORE!!!!!!!
As Steven Sotloff's family braces themselves. RT @ZekeJMiller: Pool: after statement Obama headed to the Vineyard Golf Club

— CatsPolitics (@CatsPolitics) August 20, 2014
David Cameron left his vaca to find out the identity of the ISIS member who beheaded Foley. Obama went to the Martha's Vineyard golf course.

— AR (@literallymandii) August 20, 2014
As one would expect. POOL REPORT: "Obama delivered his remarks. Afterward, drove to the Vineyard Golf Club." @cspanwj #tcot #tgdn #SCOAMF

— Va. Texan ☆ (@VaTxn) August 20, 2014

Compare this with the reaction of UK PM David Cameron cancelled his vacation because of the beheading.
At least 23 dead Americans, 295 dead total of people from all over the global. So what does Obama say about it? Obama says the MH17 crash 'May have been a terrible tragedy.' Seriously Obama? It may have been? It IS a terrible tragedy you jackass! There is no doubt about the fact it's a terrible tragedy. It MAY have been terrorist, it MAY have been shot down by Russian separatist.
The media of course is trying to protect Obama's ass as usual. Check out how they drop the 'it may be' part of Obama's stupid statement:
BREAKING: Obama: Downed Ukraine plane `terrible tragedy,' working to confirm if Americans were on board.

— The Associated Press (@AP) July 17, 2014
Obama calls downed #MH17 'terrible tragedy,' says U.S. will offer assistance to determine cause http://t.co/OvUSy0a5aZ

— NBC News (@NBCNews) July 17, 2014
President Obama says Malaysia Airlines crash in eastern Ukraine was a "terrible tragedy" http://t.co/9j3rsHylXw

— BBC News (World) (@BBCWorld) July 17, 2014
I guess Obama needed his teleprompter again. Valerie Jarrett out to hire these media hacks to be official propaganda ministers for the regime. They are basically just 'unofficial' at this point. Yea, it 'may have been' a terrible tragedy when nearly 300 people die. *Facepalm*.
MSNBC will never fully turn on their Messiah Obama. But to hear the reaction from douche bags like Donny Deutsch to Mika Brzezinski's softball interview with Obama, it's obvious even they can't spin for Obama anymore. Newsbusters captured the Deutschbag's reaction to Mika's softball interview, and it's quote chuckle worthy. Obama is going down in flames, and his sycophants can't stop it.
MSNBC – Obama looks checked out, wants to go home VIDEO
Looks like it's time for yet another Obama vacation. Or maybe he was just wasted. Valerie Jarrett needs to start cracking her whip harder to wake up old Barry.
Read more
Fox News has compiled a list of the nine major domestic and foreign policy developments that, apparently, were news to Obama.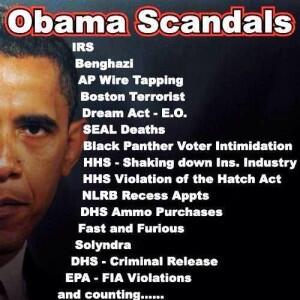 The top 9 times "Obama didn't know" about scandals
1. Islamist militants gaining in Iraq – Glenn Beck predicted this when he had a show on Fox News. It's no surprise after the so called 'Arab Spring.' Obama is actually funding ISIS and giving them supplies. He tries to play one said of the coin, and does another. John McCain and ISIS are BFFs.
2. Russia's intervention in Ukraine – Putin is emboldened by Obama's weakness. I don't really care what happens between Russia and the Ukraine though.
3. NSA spying on foreign leaders – This I really don't care much about. Isn't that what the NSA's ultimate job is? To spy on other countries instead of us?
4. VA waiting list scandal – This one is especially infuriating as illegals that are flooding the border and the terrorists still in Gitmo get better health care than our veterans. The VA has been a disaster for decades, but under Obama, it's managed to get worse, and millions of tax dollars were paid to the corrupt administrators.
5. IRS targeting scandal – This scandal is so blatant, and the cover up is such a joke. 'Lost e-mails', hard drive crashes, documents shreded. All happening during the election cycles of 2010 and 2012. People need to be in jail over this scandal, starting with Lois Lerner. No matter how much the media tries to cover this up or call it a 'phony scandal', they know it leads directly to Obama.
6. HealthCare.gov failing – The whole roll out of healthcare.gov was like a good comedy show. From ObamaCARE girl, to
7. Eric Holder obtaining AP phone records – Even after this, the AP still licks Obama and Eric Holder's asses.
8. Fast and Furious scandal – This scandal, of running guns to Mexico has been completely ignored by the corrupt media, aside from Fox News. It's resulted in at least two Americans dead, and hundreds of Mexicans dead. Now, they are running illegals over the border to overwhelm border patrol.
9. Air Force One flyover in Manhattan – This happened all the way back in 2009, early in Obama's first reign of terror when stupid people were still in love with him. People were scared when they saw a plane flying so low, they thought it was another 9/11. Of course, these are the same New Yorkers who voted for Obama and elected a Communist for a Mayor (Bill de Blasio) so too bad for them.
Read more
No matter how hard the media tries to suck up to Obama and make him appear as if he's insulated from all the scandals, Americans are FINALLY starting to wake up. Of the five living US presidents (Both Bush's, BJ Clinton, Hussein and Jimmy Carter), Obama has the lowest favorability out of all of them. As unpopular as George W. Bush was after Katrina and at the end of his presidency, the majority of Americans have a favorable view of him. Obama is underwater by five points.
Obama lowest favorability of living presidents (including GWB) – Gallup
Gallup doesn't seem too interested in the latest news on Obama's polling. They wait until the end of their story about this story pimping BJ Clinton's favorables instead.
Read more
Obama regime, the most lawless regime in American history seems to have skipped another law. You know those 'lost' two years of Lois Lerner's e-mails targeting conservative groups? They were required to be printed out and keep hard copies of the emails to make sure they get saved in the event of a computer glitch. This is a federal law requirement, yet for the Obama regime, laws they don't like, they just don' follow, and they never suffer the consequences.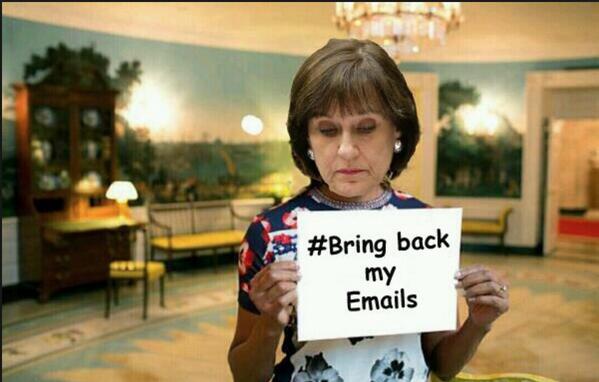 IRS was required by law to print Lois Lerner's 'lost' emails