At least 23 dead Americans, 295 dead total of people from all over the global. So what does Obama say about it? Obama says the MH17 crash 'May have been a terrible tragedy.' Seriously Obama? It may have been? It IS a terrible tragedy you jackass! There is no doubt about the fact it's a terrible tragedy. It MAY have been terrorist, it MAY have been shot down by Russian separatist.
The media of course is trying to protect Obama's ass as usual. Check out how they drop the 'it may be' part of Obama's stupid statement:
BREAKING: Obama: Downed Ukraine plane `terrible tragedy,' working to confirm if Americans were on board.

— The Associated Press (@AP) July 17, 2014
Obama calls downed #MH17 'terrible tragedy,' says U.S. will offer assistance to determine cause http://t.co/OvUSy0a5aZ

— NBC News (@NBCNews) July 17, 2014
President Obama says Malaysia Airlines crash in eastern Ukraine was a "terrible tragedy" http://t.co/9j3rsHylXw

— BBC News (World) (@BBCWorld) July 17, 2014
I guess Obama needed his teleprompter again. Valerie Jarrett out to hire these media hacks to be official propaganda ministers for the regime. They are basically just 'unofficial' at this point. Yea, it 'may have been' a terrible tragedy when nearly 300 people die. *Facepalm*.
MSNBC will never fully turn on their Messiah Obama. But to hear the reaction from douche bags like Donny Deutsch to Mika Brzezinski's softball interview with Obama, it's obvious even they can't spin for Obama anymore. Newsbusters captured the Deutschbag's reaction to Mika's softball interview, and it's quote chuckle worthy. Obama is going down in flames, and his sycophants can't stop it.
MSNBC – Obama looks checked out, wants to go home VIDEO
Looks like it's time for yet another Obama vacation. Or maybe he was just wasted. Valerie Jarrett needs to start cracking her whip harder to wake up old Barry.
Read more
Fox News has compiled a list of the nine major domestic and foreign policy developments that, apparently, were news to Obama.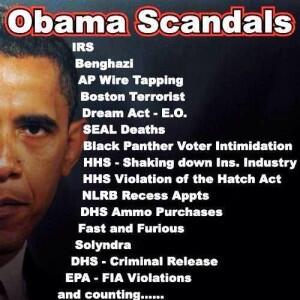 The top 9 times "Obama didn't know" about scandals
1. Islamist militants gaining in Iraq – Glenn Beck predicted this when he had a show on Fox News. It's no surprise after the so called 'Arab Spring.' Obama is actually funding ISIS and giving them supplies. He tries to play one said of the coin, and does another. John McCain and ISIS are BFFs.
2. Russia's intervention in Ukraine – Putin is emboldened by Obama's weakness. I don't really care what happens between Russia and the Ukraine though.
3. NSA spying on foreign leaders – This I really don't care much about. Isn't that what the NSA's ultimate job is? To spy on other countries instead of us?
4. VA waiting list scandal – This one is especially infuriating as illegals that are flooding the border and the terrorists still in Gitmo get better health care than our veterans. The VA has been a disaster for decades, but under Obama, it's managed to get worse, and millions of tax dollars were paid to the corrupt administrators.
5. IRS targeting scandal – This scandal is so blatant, and the cover up is such a joke. 'Lost e-mails', hard drive crashes, documents shreded. All happening during the election cycles of 2010 and 2012. People need to be in jail over this scandal, starting with Lois Lerner. No matter how much the media tries to cover this up or call it a 'phony scandal', they know it leads directly to Obama.
6. HealthCare.gov failing – The whole roll out of healthcare.gov was like a good comedy show. From ObamaCARE girl, to
7. Eric Holder obtaining AP phone records – Even after this, the AP still licks Obama and Eric Holder's asses.
8. Fast and Furious scandal – This scandal, of running guns to Mexico has been completely ignored by the corrupt media, aside from Fox News. It's resulted in at least two Americans dead, and hundreds of Mexicans dead. Now, they are running illegals over the border to overwhelm border patrol.
9. Air Force One flyover in Manhattan – This happened all the way back in 2009, early in Obama's first reign of terror when stupid people were still in love with him. People were scared when they saw a plane flying so low, they thought it was another 9/11. Of course, these are the same New Yorkers who voted for Obama and elected a Communist for a Mayor (Bill de Blasio) so too bad for them.
Read more
No matter how hard the media tries to suck up to Obama and make him appear as if he's insulated from all the scandals, Americans are FINALLY starting to wake up. Of the five living US presidents (Both Bush's, BJ Clinton, Hussein and Jimmy Carter), Obama has the lowest favorability out of all of them. As unpopular as George W. Bush was after Katrina and at the end of his presidency, the majority of Americans have a favorable view of him. Obama is underwater by five points.
Obama lowest favorability of living presidents (including GWB) – Gallup
Gallup doesn't seem too interested in the latest news on Obama's polling. They wait until the end of their story about this story pimping BJ Clinton's favorables instead.
Read more
Obama regime, the most lawless regime in American history seems to have skipped another law. You know those 'lost' two years of Lois Lerner's e-mails targeting conservative groups? They were required to be printed out and keep hard copies of the emails to make sure they get saved in the event of a computer glitch. This is a federal law requirement, yet for the Obama regime, laws they don't like, they just don' follow, and they never suffer the consequences.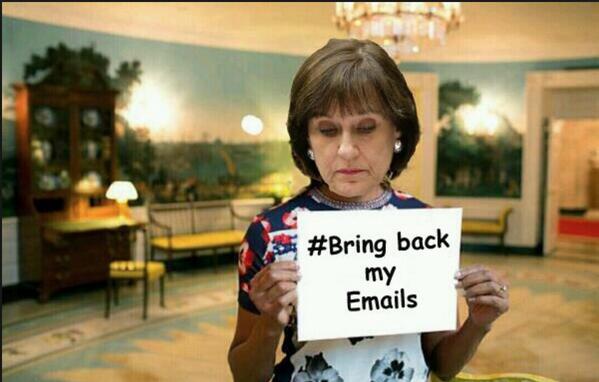 IRS was required by law to print Lois Lerner's 'lost' emails
Treasonous Obama may not have only given millions of tax payer dollars to free the Taliban Five, but now it appears Mohammad Fazi, one of the Taliban Five has links to the 9/11 terrorist attack. How's that for a slap in the face America? Meanwhile, Obama is busy vacationing in Palm Springs.
Taliban Five Mohammad Fazi linked to 9-11 attacks
lic

What will be the consequences of this? You should know by now, absolutely nothing. When you have a bunch of squishes in charge of the Republicans, like the mentally unstable Weeper Boehner, and a corrupt state run media, this will just be dusted under the rug like everything else.
I'm sure Gallup and those polled about Obama's image will be called 'racist' or something. But Obama has hit brand new image lows, including favorability in Gallup.
Ratings of Obama's image hit new lows
Bergdahle, Benghazi, VA scandal, IRS Scandal, Iraq, Syria, ObamaCARE etc. Obama's chickens are coming home to roost.
Read more
Meet Mohammad Fazi, one of five terrorists released by Obama for a military deserter and rumored to be collaborator with the Taliban. Mohammad Fazi enjoys kneeling towards Mecca, reading the Quran, and beheading 'infidels' with steak knives. Now, Mohammad Fazi is back on the battle, all thanks to Obama violating US law by freeing him, along with four other Taliban terrorists as he once again shows his allegiance to Islam. Warning: Do not click 'read more' if you can't stomach graphic photos. The following is a photo of Fazi and some of the infidels he beheaded.
Read more
Obama really loves him some Muslim terrorists. Not only did Obama give up five Taliban 'dream team' members (and possibly millions of dollars), but according to Gateway Pundit, the Obama regime has been holding 'secret' talks with terror organization Hamas for the past six months. Why am I not surprised by this? Obama's treason train continues it's 'move forward.'
Obama has been holding talks with Hamas for six months
Caitlan Coleman, who was pregnant when the Taliban grabbed her and her Canadian born husband Joshua Boyle sent at least two videos out last year, begging the US Government to help get them freed for Taliban captivity in Afghanistan. Caitlan Coleman and Joshua Boyle were taken hostage by the Taliban in 2012, while Caitlan Coleman was pregnant. If she is still alive and delivered her baby, that means Obama's new peace partners also have an infant as a hostage.
Caitlan Coleman and husband sent videos to family begging for help and release from Taliban last year