Sharon Helman is fired! She is the witch who was VA Phoenix Hospital Director and let 40 veterans die while awaiting treatment at the hospital 'allegedly'. Good riddance bitch!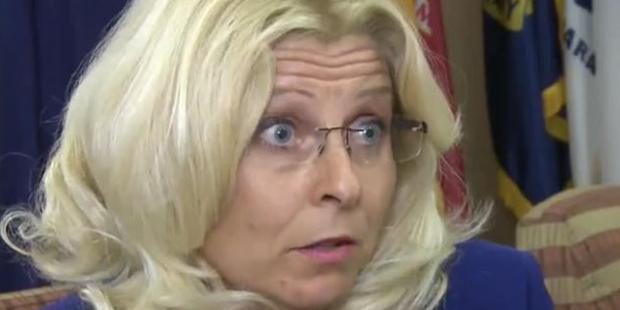 Sharon Helman fired! VA Phoenix Hospital Director
Valerie Jarrett is on a roll today. First she fired Chuck Hagel, now Sharon Helman. What too so damn long?
Phoenix VA Director Sharon Helman has been fired, per the Department of Veterans Affairs. More to come on 91.5FM.

— KJZZ 91.5 (@kjzzphoenix) November 24, 2014
BREAKING: Former #PhoenixVA Director Sharon Helman FINALLY fired. Took the @DeptVetAffairs 207 days, but finally done. #GoodRiddance

— Pete Hegseth (@PeteHegseth) November 24, 2014
VA fires Phoenix hospital director Sharon Helman – http://t.co/1XgQN5XVu3 pic.twitter.com/cuR9QauoEr

— KTAR News on 92.3 (@KTAR923) November 24, 2014
We have to give credit to Obama. He has in fact improved America. How so? Check out how Congress electoral map looked after his election in 2008 compared to the election last night:
Electoral maps in 2014 – Image credit AP/National Journal
Electoral map in 2008 – Image Credit New York Times
Without the dumb electorate in 2008 and the awakening in 2010 and this year we may never have gotten out of the trance of liberalism. A lot of Americans are finally waking up to the fraud that iss Obama and the failure that is big governmental Democrat liberalism. No matter how much the corrupt liberal media tries to spin in favor of Obama and Democrats, the American people aren't having any of that crap anymore.
Read more
Obama threw a temper tantrum during his more than an hour long press conference. For some reason, Obama went on for about 80 minutes, looking like a beaten mule. Eventually, Obama snapped and snapped when Major Garrett asked him questions. CBS can't be pleased with Major Garrett today. Watch the following video:
Obama tantrum at Major Garrett (Video)
That reminded me of the Major Garrett of Fox News. He's gotten soft on Obama, like the rest of the media since going to CBS. This Obama tantrum was epic though.
Hussein Obama has hit a brand new low in personal favorability ratings according to left-wing biased ABC/Washington Post latest polling. Just 44% like Obama personally. Obama has generally been able to maintain the charade about him being a likable guy for most of the last six years, but even that now is starting to fade away. Another charade that Obama had been able to maintain (with the help from the Washington Post and ABC) is that generally believed for whatever reason believed that Obama understands the problems of people like them. Well, that's at a new low too, as just 46% of those polled feel like Obama 'feels their pain'. The fact there are still this many dolts who believe it though also says a lot about the electorate and why Obama was able to win two elections.
Obama hits new low for favorability on ABC-WaPo poll
As long as you help cover Obama's ass, you will be rewarded with a promotion. Check out David Cord, the corrupt Veterans Affairs administrator who told staff not to publicly disclose a deadly Legionnaire's disease outbreak at a Pittsburgh VA hospital. David Cord, who was the deputy director of VA Pittsburgh Healthcare System since June 2012, will now be promoted to director of the Erie VA Medical Center within 60 days. Fox News covered this story, but no other media bothered. The legionnaires outbreak killed six veterans.
Obama VA promoted David Cord who hid Legionnaire's disease outbreak from public
The investigation into deserter Bowe Bergdahl has been delayed, conviently until after the November mid-term elections. Yet again, Obama is playing politics after trading five dangerous Muslim terrorists for this deserting POS. Via MoonBattery: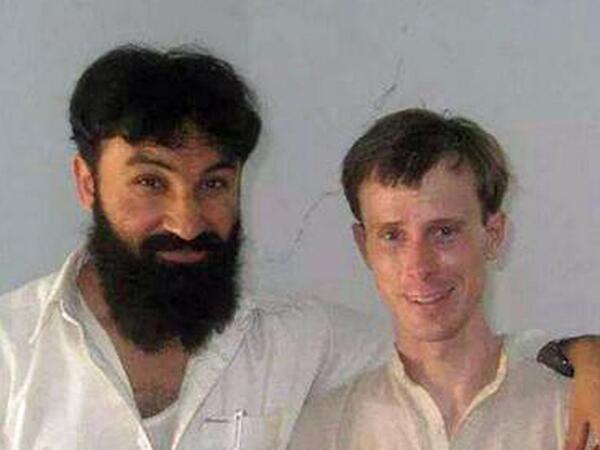 Bowe Bergdahl investigation until after mid-terms
Is Bowe Bergdahl — the useless sad sack for whom Obama traded five top Islamic terrorists — merely a deserter, or did he actively defect to the Taliban? The government knows we won't like the answer, because it is making us wait until after the election to find out:

There is one more election left before the one that choses our next president. After next month, Obama will have no reason to postpone these revelations. Prepare for two straight years of having it rubbed in our face again and again just what liberals were able to install in the White House.
Regardless of who wins majority control in the Senate next month, Obama has a lot of slimy things up his sleeve. One of them may be closing Gitmo via executive order and bringing the remaining terrorists to American soil, giving them full Miranda rights. But Obama wouldn't ban flights from Ebola infected countries in West Africa.
Obama may close GITMO and bring terrorists to America via executive order
Glen Doherty's family suing Obama State Department over Benghazi. The lawsuits (two in total) are being led by Glen Doherty's mother, Barbara. According to the AP, She filed a claim with the two government agencies last week seeking one million dollars in each suit. The lawsuits are being filed against the CIA and State Department, for wrongful death. Doherty's friend and executor of his estate, Sean Lake, filed a separate claim seeking a little over $1 million. I hope they win and expose Obama and Hillary Clinton for their lack of security, concern and lies.
Glen Doherty's family suing Obama State Department over Benghazi
This is your legacy Hillary Clinton!
Read more
Tactical Firearms in Houston has a 'controversial' sign up that reads:
Does one of Obamas family members have to be beheaded for "change" to happen?
Does one of Obamas family members have to be beheaded for "change" to happen sign at Tactical Firearms
It's a legitimate question. It's not calling for the beheading of Obama, or his family, it's just asking what it will take for Obama to destroy ISIS Muslim terrorists instead of coddling them. Yet as usual, the leftist media is running wild with this, accusing Tactical firearms of death threats against Obama and his family.
It gets worse. James Foley's family was not only threatened with jail by the Obama regime, as they tried to find ways to rescue James Foley, but they were also threatened with terrorism charges! That's right, terrorism charges, something even Nidal Hassan or Ali Mohammed Brown haven't been given.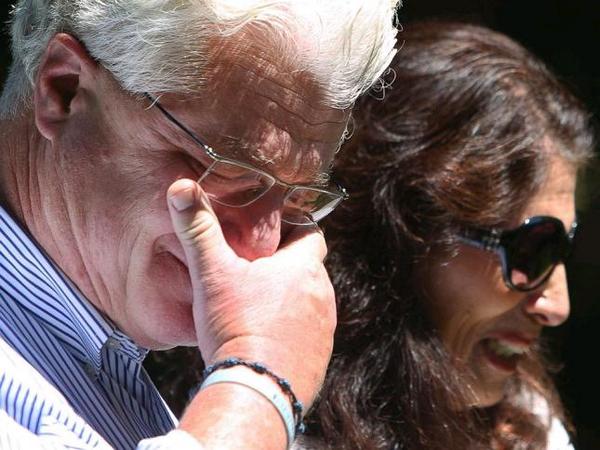 Foley family threatened with terrorism charges by Obama regime