If the corrupt Obama regime can't get them with the IRS, then he uses the corrupt Eric Holder Department of in(justice) instead. Holder's DOJ is reportedly blocking company mergers that include CEOs that are Republican. Luckily for Comcast and Time Warner, each company is loaded with Obama boot lickers so there shouldn't be any problem with those two companies merging. However, if you have a Republican as a CEO who believes in free market capitalism, then you can might be blocked by the corrupt Obama/Holder reign of terror: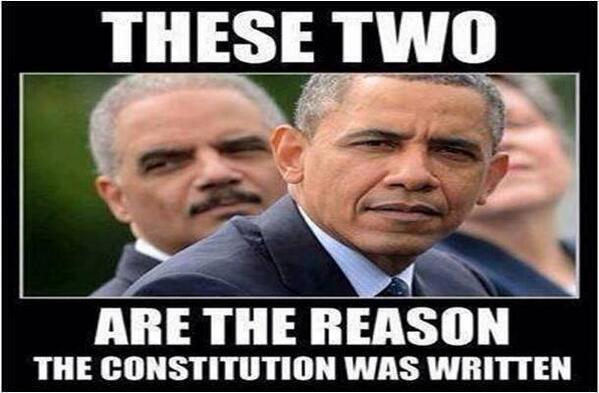 Obama-Eric Holder DOJ now blocking company mergers with Republican CEOs
If you've followed the Bundy Ranch story, you've probably ready about and seen the video of Obama and Harry Reid's BLM thugs taser Cliven Bundy's son, Ammon Bundy. But about Cliven's sister Margaret Houston. She is a cancer survivor, and was thrown to the ground by Obama and Harry Reid's BLM thugs.
Obama attended the memorial earlier this week for the Fort Hood victims of Ivan Slipknot Lopez. It was the typical Obama photo op, and propaganda speech about gun control. But Obama couldn't be bothered to meet with Fort Hood victims from 2009 because he had to attend two fundraisers in Texas. The survivors of the 2009 Fort Hood terrorist attack are still mad because Obama refuses to classify Nidal Hassan's attack as terrorism. Because Obama classified the '09 Fort Hood attack as 'workplace violent' instead of terrorism, victims are cheated out of Purple Hearts and combat-related benefits.
Obama refused to meet with Fort Hood '09 living victims, instead went to two fundraisers
Not a smidgen of corrupt eh? Then tell me, why did Lois Lerner talk about working for Obama's Organizing for Action leftist group while still working at the IRS? Don't worry Obama, Bill O'Reilly still has your back.
Lois Lerner spoke of taking a job with Obama's Organizing for Action while having oversight role over it, according to DOJ referral letter.

— Gregory Korte (@gregorykorte) April 9, 2014
Lois Lerner talked about working for Obama's OFA while at IRS
Obama's corrupt IRS is at the center of another scandal. Obama's corrupt IRS leaked the National Organization for Marriage's 2008 tax return to gay-advocacy group. This whole 'stinkburger' revolves around Eich's donation to Proposition 8 back in '08. Check this out. The IRS abuse scandal started the process that got Eich ousted. I'd sure like to what, if any involvement Lois Lerner had in leaking this document. As far as Firefox go, it's been getting worse with every update they issue. In fact, Mozilla Firefox has become a lot like government lately. Slower, more bloated and wasteful of resources.
Obama's IRS started the uproar over Brendan Eich by leaking National Organization for Marriage's 2008 tax return
Corrupt Obama lacky Mike Morell admitted during his Congressional hearing that he removed the term 'Islamist' from the Benghazi talking points before Susan Rice appeared on the Sunday News shows to claim Benghazi was trigger by a Youtube video. Morell claims he removed 'Islamist' becauses the CIA wasn't sure 'what kind of terrorists' actually killed four Americans in Benghazi. Gee, I don't know. Benghazi Libya, what other kind of terrorists could there have been? Oh wait, this regime considers tea party members 'terrorists' so maybe Morell thought it was tea parties who took over the Benghazi consulate building .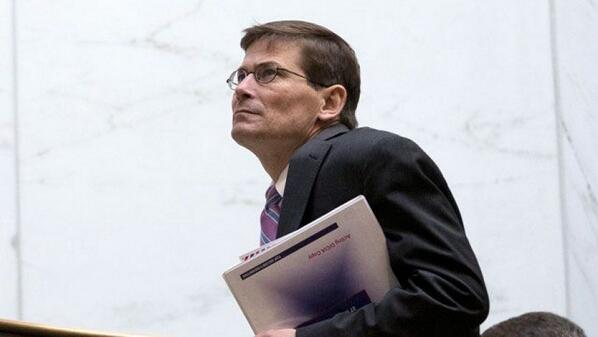 Mike Morell says Islamist removed from Benghazi talking points because it might have been 'other' terrorists
Did you know the Obama Environmental Protection Agency has been conducting dangerous experiments on humans over the past few years? The tests by the Obama EPA were justified in order for more onerous clean air regulations. This experiment also included children. WTF is this? How is Obama not behind bars for this? Oh and take butchy Gina McCarthy with you!
Obama's EPA tested deadly pollutants on humans to push regime agenda
Some of Obama's U.S. Postal Service union employees are now using agency credit cards to pay for gambling sprees, personal travel and even bowling. This is yet another 'smidgen' of corruption going on in the Obama regime that the Holder Department of (in)Justice just sits back and let happen. The USPS has over 500,000 employees, obviously not all are involved. The biggest crime here isn't just a few bad apples at the USPS using our tax dollars on gambling. The crime is that the Eric Holder DOJ just sits back, twiddle their thumbs and does nothing about it.
U.S. Postal Service employees used agency credit cards to pay for gambling sprees
For those wondering about the picture, it's supposedly from a bowling alley in Florida.
Read more
Obama has embarrassed this country again. During his meet and greet with Pope Francis, have the Pope a box filled with fruit and vegetable seeds used in the White House garden. To show just how narcissistic Obama is, the inscription on the box of seed read, "Presented to His Holiness Pope Francis by Barack Obama President of the United States of America, March 27, 2014." This is almost as bad was when Obama gave the PM of Britain those NTSC DVDs that wouldn't play on British television format since they use PAL.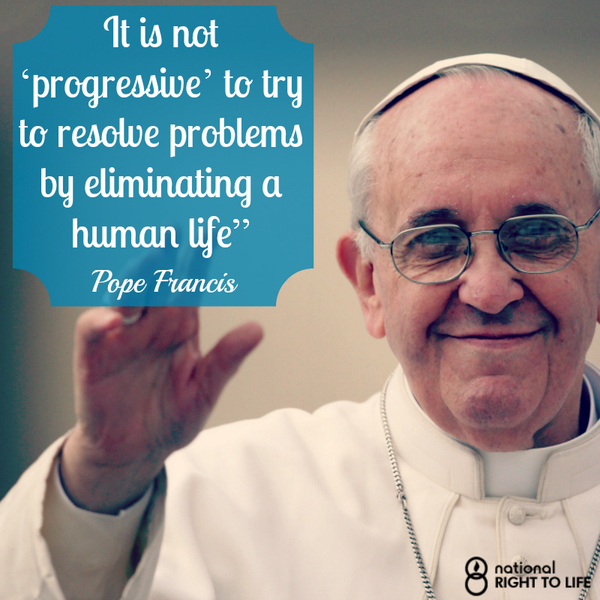 Obama gives Pope Francis a box of seeds or something
Obama went out of his way to express his sympathies to the Chinese families affected by MH370. In a meeting with China's president Xi in the Netherlands, That's all nice and stuff, but what about the three Americans who are missing from MH370? Two children, and 51 year old Philip Wood were aboard MH370. Has Obama bothered to pick up the phone and call the families of these people? No. Has Obama bothered to even publicly offer condolences to the families of the Americans on this plane? No.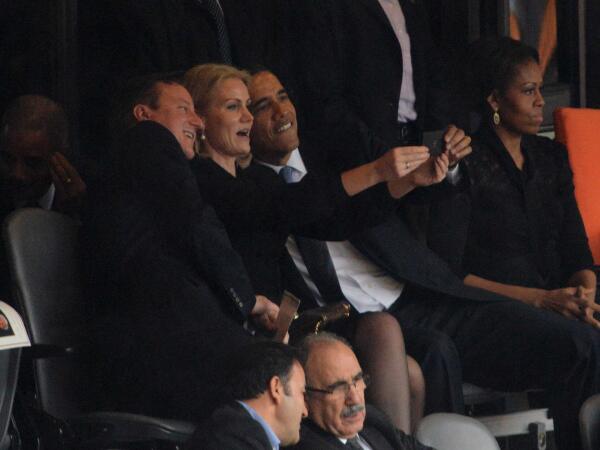 Obama expressed his sympathies to the Chinese families impacted by MH370 – not so much for Americans
WH aide @rhodes44 also says President Obama "expressed his sympathies to the Chinese families" impacted by #MH370

— Ed Henry (@edhenryTV) March 24, 2014
BTW, there were also Canadians, Australians, Indonesians, French, Indians, New Zealanders, oh and Malaysians on this plane. Yet Obama has no time for condolences for them/
Cardinal Raymond Burke, head of the Apostolic Signatura, the highest court at the Vatican has stated the obvious. Obama's policies have become progressively more hostile toward Christian civilization. I don't know why it's taken five years for people to figure this out. This isn't exactly a bombshell.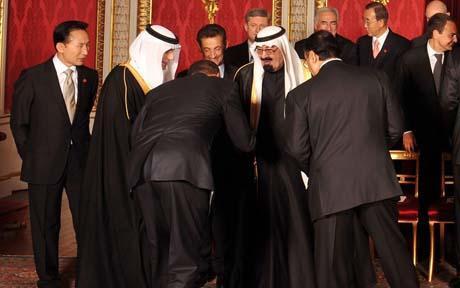 Cardinal Raymond Burke says Obama policies have become progressively more hostile toward Christian civilization
Obama is so toxic in America that MSNBC and Ronan Farrow traveled to Kenya to try and locate Obama fans. That's how bad it's gotten for Obama and his official propaganda cable news outlet. Farrow didn't locate and ask Obama's brother who's living in a hut on $1 per day that Barack Obama refuses to help. You know, my brother's keeper and all?