First it was the loon toons state of Vermont to fire Jonathan Gruber. Now, it's North Carolina.
"Gruber's comment that it was all right to mislead people to get to a desired outcome that he favored led our auditors to determine he had at least the appearance of an independence impairment," Bill Holmes, a spokesman for the auditor's office, told WRAL.
Gruber had been hired to study the use of a managed care program in North Carolina, spending about five months analyzing data from the Department of Health and Human Services.
When Obama and Eric Holder aren't busy race hustling and getting people amped up to riot in Ferguson, they are begging (literally) to sign up for ObamaCARE. You know, those stupid people as Jonathan Gruber called them who actually might have an interest in ObamaCARE? Check this out from Ryan J. Reilly who is a leftist 'justice' reporter for the Huffington Post:
Spotted in Ferguson: Sign begging people to sign up for ObamaCARE
This might actually help tensions in Ferguson. Even when the looters and rioters see this pitiful begging, they will probably bust out in laughter.
Spotted just outside #Ferguson. (RIP my mentions.) pic.twitter.com/hsJLJcjUlY

— Ryan J. Reilly (@ryanjreilly) November 18, 2014
In 2002, ObamaCARE architect wrote a paper for the National Bureau of Research arguing that cigarette taxes make smokers happier. This is the same idiot Gruber who bragged about how the Obama regime hid the fact they knew ObamaCARE was one giant tax. For that he argued that Obama had to be deceptive about it being a tax, or the bill would never pass. Then why cigarette taxes make smokers happier?
The only one I could imagine being happy about a cigarette tax would be the government who gets more revenue from smokers. Maybe even people who just can't stand being around anyone who smokes might be happier with a cigarette tax too. But actual smokers? This is the so called genius who wrote ObamaCARE?
Gruber: Cigarette taxes make smokers happier
Progressive liberals really are the stupid ones.
Run coward! David Webb on the Sean Hannity show confronted Jonathan Gruber who has called American dumb, racist and other choice names when talking about ObamaCARE. David Webb tried to get Gruber to apologize, or at least say something about his insulting comments about the American voter. Like a typical arrogant progressive liberal Democrat, Gruber refused to talk other than to say 'no comment'. Gruber basically pulled a Lois Lerner when confronted as you can see in the following video: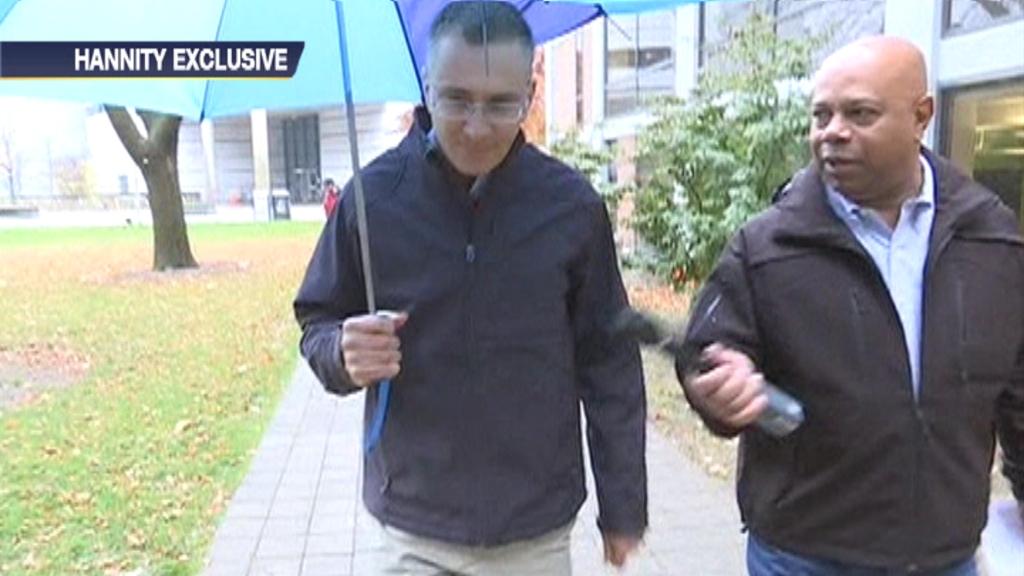 Watch coward Jon Gruber run away from David Webb on Hannity (Video)
Apparently, multi-millionaire Russell Simmons signed up for ObamaCARE. At least that's what he claims on Twitter:
Today is the day that we #getcovered. If you don't have insurance, you can sign up now at: http://t.co/Ws9UiblP4V

— Russell Simmons (@UncleRUSH) November 17, 2014
Why would Russell Simmons need ObamaCARE for himself or his family? He's worth millions of dollars, can get the best medical coverage offered in this country and I'm sure didn't lack coverage. What does Simmons need? The subsidies or something?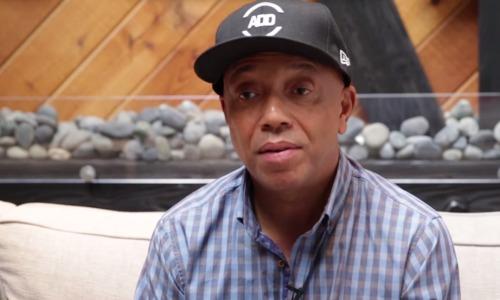 Multi Millionaire Russell Simmons claims he signed his family up for ObamaCARE
For the second time in less than a week, Dana Loesch shredded MSNBC leftist hack Ed Schultz. Just the look on Ed Schultz face, especially before the beat down interview actually begins is priceless. He knows he's going to make an absolute fool of himself for the second time in less than a week. he looks like he has bad gas or something. Watch the following video of Dana Loesch owning Schultz on DanaTV:
Dana Loesch shreds Ed Schultz yet again on DanaTV (Video)
Ed Schultz claims that ObamaCARE has been a financial 'savior" for him and his family. THat's really funny considering NBC pays Schultz millions per year to spew his leftist propaganda. Plus he has a radio show that I'm sure has at least a couple sponsors that lines his pockets. Later in the interview, Schultz admits his insurance costs have actually gone up under ObamaCARE.
Schultz also admits tht Obama lied when he said 'if you like your plan, you can keep it, period.' Funny how Schultz never mentions that on NBC or MSNBC.
Read more
Meet Rick. He is 2014's version of ObamaCARE's Pajamaboy being featured in goofy internet ads to pimp ObamaCARE. You see, 'Rick' was apparently denied medical coverage because he had acid reflux. But now thanks to ObamaCARE, he will get coverage for his acid reflux problem. Check out the OFA tweet, this is real, not a parody:
For nine years Rick was denied coverage. Not anymore: http://t.co/PiNjCIF4wP #ThisIsWhy pic.twitter.com/a3v6Js4H4h

— OFA (@OFA) November 17, 2014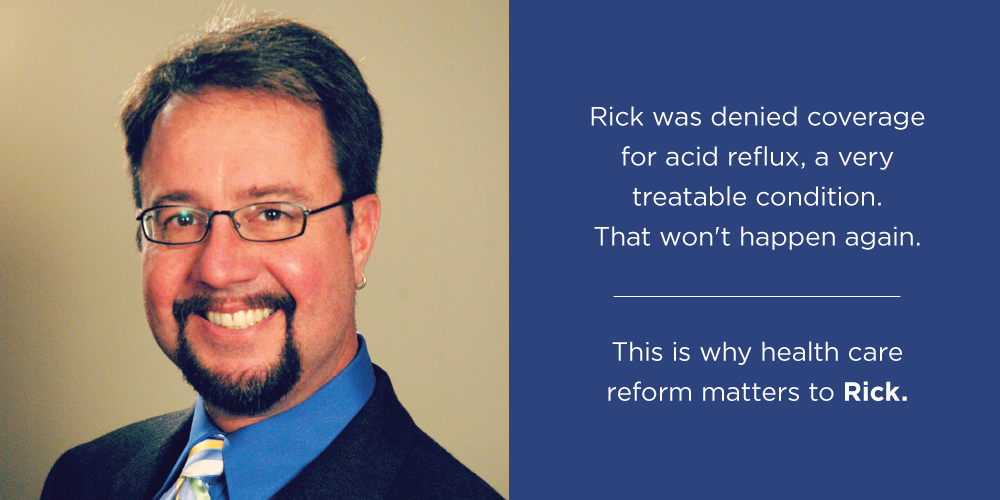 Meet Rick – ObamaCARE's new PajamaBoy with acid reflux
Acid reflux sucks. I have it too. I was never denied medical coverage because of it either. But I also know how to go to a local drug store and get some Prilosec OTC to deal with it.
Read more
So Obama called Jonathan Gruber 'just some policy guy' in Austlria when asked about him? That's funny, because in 2006 Obama bragged about how stole ideas from Gruber 'liberally'. Watch the following video: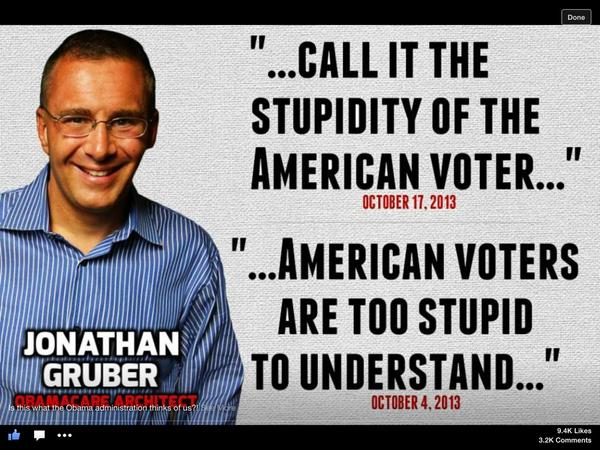 Obama 2006: I Have Stolen Ideas from Jon Gruber Liberally VIDEO
"You have already drawn some of the brightest minds from academia and policy circles, many of them I have stolen ideas from liberally, people ranging from Robert Gordon to Austan Goolsbee; Jon Gruber; my dear friend, Jim Wallis here, who can inform what are sometimes dry policy debates with a prophetic voice."
And now video number 7 from GruberGate. You are racist if you oppose ObamaCARE now. Call it what you want. GruberGate, the truth from a progressive liberal elitist, whatever. But Jonathan Gruber is the gift that keeps on giving.
Grubergate video 7 – ObamaCARE opponents are racist
Now that Gruber has apparently been taking cues from Jesse Jackson and Al Sharpton, you can really see the desperation. Calling ObamaCARE opponents racist is basically the last line of defense for arrogant progressives like Gruber when they know they've lost the argument.
Read more
And there is even more from ObamaCARE architect Jonathan Gruber. Apparently, he thinks seniors are too stupid to know what's best for them. According to Gruber, 'Seniors Do A Terrible Job Choosing' Health Care Plans. So like the rest of America, seniors are too stupid to know what's best for them according to progressive liberal Democrats.
"Seniors do a terrible job choosing," Gruber said.

Gruber's slide then claimed that 12 percent of seniors allegedly picked the lowest-cost Medicare Part D plan and could on average save up to 30 percent more, without noting that some seniors pick prescription drug plans that work for them that are not necessarily the cheapest possible plan.
More Gruber: Seniors Do A Terrible Job Choosing Health Care Plans
So what will we learn next from Gruber the Goober? Do Americans not go to the bathroom the proper way or something?
Read more