So much for privacy. ObamaCARE's online website is sharing people who signed up for ObamaCARE personal information with online advertisers. Why am I Not surprised? OBamaCARE's healthcare .gov is not only data mining your personal information, but they are even selling your private data to advertisers. Thanks Democrats!
There is no evidence that personal information has been misused. But connections to dozens of third-party tech firms were documented by technology experts who analyzed HealthCare.gov and then confirmed by AP. A handful of the companies were also collecting highly specific information. That combination is raising concerns.
Where's Johnathan Gruber when we need him? I wonder if he would call this 'stupid.'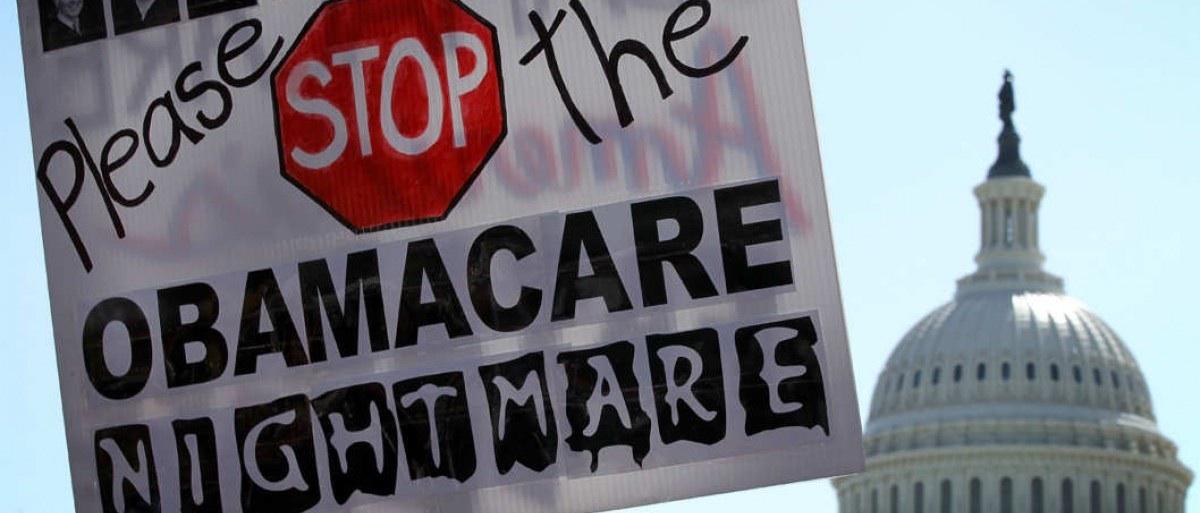 ObamaCARE sharing personal data with online advertisers
So Obama-Jarrett regime hired Acorn to be ObamaCARE navigators, even though Congress banned all federal funding to Acorn. Unless Obama is paying Acorn out of his own pocket (which we know the cheap ass mofo would never do), that means federal funds are going to Acorn.
So what do Republicans do? Nothing. Just like usual.
Remember Acorn? Acorn was been charged or convicted of voter registration fraud in (by my count) 16 different states most of them between 2004-2009 (here is a partial list) . In the DNC Chair's own state, ACORN tried to register Mickey Mouse. With all that fraud going on Congress passed a congressional ban on federal funding for the corrupt group (Defund ACORN Act). But that didn't stop Obama. Judicial Watch has obtained documents that show a chunk of taxpayer money went to an affiliate serving as an Obamacare "navigator."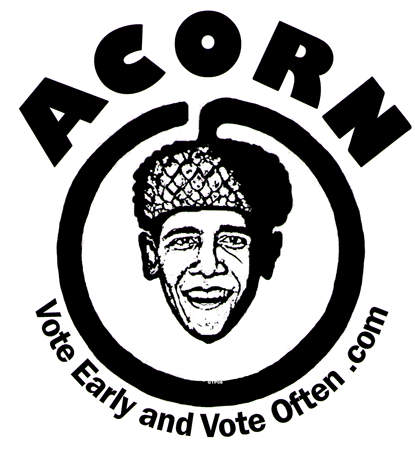 Obama hired ACORN as Obamacare navigators
Remember dumb ass Kathleen Sebelius? The face of the failed Obama launch last year? Well she's back making the rounds at liberal news sites like Politico. She has the perfect fix for Obama. Change the name. Seriously, this is what the former HHS Secretary actually suggested to help make ObamaCARE more popular. You know those progressive liberals. They are the smartest or something.
"I think we may need to call it something in the future different, but it is working," Sebelius said at POLITICO's "Lessons from Leaders" event.
Story Continued Below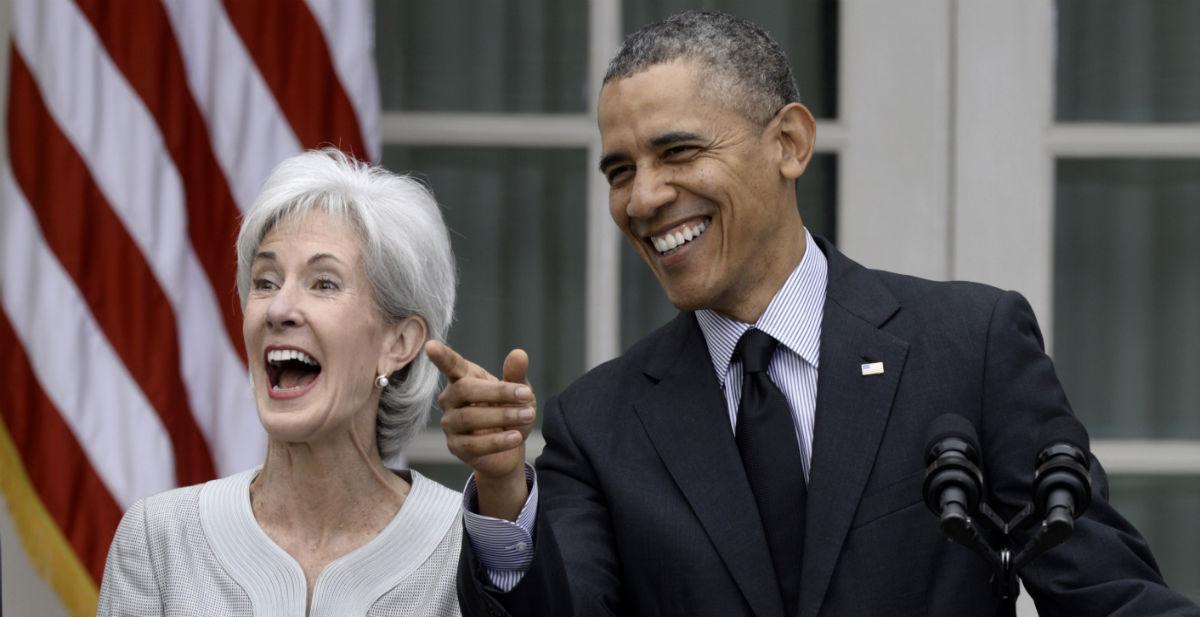 Kathleen Sebelius on how to fix Obamacare: Change the name
Rep. Cynthia Lummis' husband died of heart attack. Not because of ObamaCARE, but because of problems thanks to ObamaCARE. Lummis and her husband had thought they had ObamaCARE coverage before her husband had started getting chest pains that eventually lead to him dying in his sleep from a massive heart attack. He didn't end up getting one test that could have saved his life because the couple was told that they don't have ObamaCARE even though they went through all the procedures and signed up for it.
Rep. Cynthia Lummis husband died of heart attack – because of problems with ObamaCARE coverage VIDEO
Hey dumb voters! The man who called you too dumb to understand ObamaCARE, Johnathan Gruber is all set to testify in front of Congress. Yes, the slimy little worm Gruber will testify in front of Congress on December 9th. Will the American voter be smart enough to understand what the 'educated' Gruber actually says though?
Republicans in the U.S. Congress plan to renew their attacks on President Barack Obama and his signature healthcare plan on Tuesday when they grill a consultant who said "the stupidity of the American voter" helped ensure the law's passage.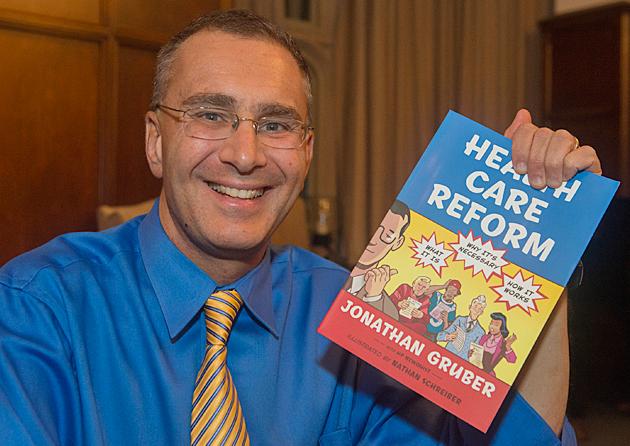 Gruber to testify Tuesday on ObamaCARE
Firms are actually compling with ObamaCARE. But the regime is still suing companies like Honeywell. Why is the Obama regime going after companies that are ectually complying with ObamaCARE? Because parts of it, such as the 'wellness' program actually violate the Americans with Disabilities Act. Basically, you are damned if you do, damned if you don't. The ObamaCARE bill was written in such a way that not only did no-one even read it, but it violates other parts of American law, if you actually comply with it.
Obama now suing CEOs over Obamacare
What's this? Did the Obama regime finally take some truth serum? The Obama regime finally admits health premiums going up in 2015. As if us 'stupid' Americans didn't already know that.
The Obama administration conceded that health insurance premiums on federal Obamacare exchange HealthCare.gov are rising in 2015 — but proposed that customers deal with the problem by again getting rid of their plans.

The Department of Health and Human Services issued a report Thursday concluding that average premiums will rise by five percent in the 35 states where the federal government runs the exchanges.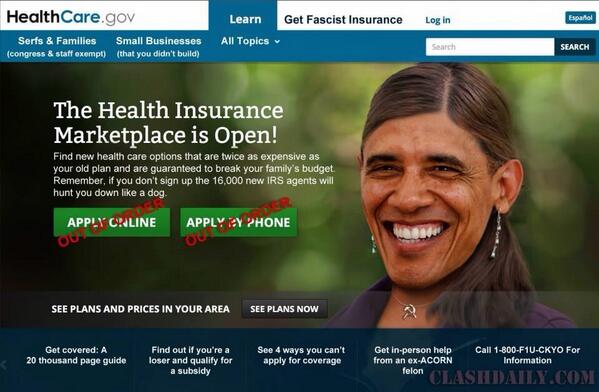 Obama regime finally admits health premiums going up in 2015
First it was the loon toons state of Vermont to fire Jonathan Gruber. Now, it's North Carolina.
"Gruber's comment that it was all right to mislead people to get to a desired outcome that he favored led our auditors to determine he had at least the appearance of an independence impairment," Bill Holmes, a spokesman for the auditor's office, told WRAL.
Gruber had been hired to study the use of a managed care program in North Carolina, spending about five months analyzing data from the Department of Health and Human Services.
When Obama and Eric Holder aren't busy race hustling and getting people amped up to riot in Ferguson, they are begging (literally) to sign up for ObamaCARE. You know, those stupid people as Jonathan Gruber called them who actually might have an interest in ObamaCARE? Check this out from Ryan J. Reilly who is a leftist 'justice' reporter for the Huffington Post:
Spotted in Ferguson: Sign begging people to sign up for ObamaCARE
This might actually help tensions in Ferguson. Even when the looters and rioters see this pitiful begging, they will probably bust out in laughter.
Spotted just outside #Ferguson. (RIP my mentions.) pic.twitter.com/hsJLJcjUlY

— Ryan J. Reilly (@ryanjreilly) November 18, 2014
In 2002, ObamaCARE architect wrote a paper for the National Bureau of Research arguing that cigarette taxes make smokers happier. This is the same idiot Gruber who bragged about how the Obama regime hid the fact they knew ObamaCARE was one giant tax. For that he argued that Obama had to be deceptive about it being a tax, or the bill would never pass. Then why cigarette taxes make smokers happier?
The only one I could imagine being happy about a cigarette tax would be the government who gets more revenue from smokers. Maybe even people who just can't stand being around anyone who smokes might be happier with a cigarette tax too. But actual smokers? This is the so called genius who wrote ObamaCARE?
Gruber: Cigarette taxes make smokers happier
Progressive liberals really are the stupid ones.