Hey, remember that joke of a roll out of ObamaCARE in October of 2013? ObamaCARE still sucks as we approach May of 2014? Don't matter, Obama gave big raises to federal ObamaCARE workers, and as usual, you are stuck with the bill.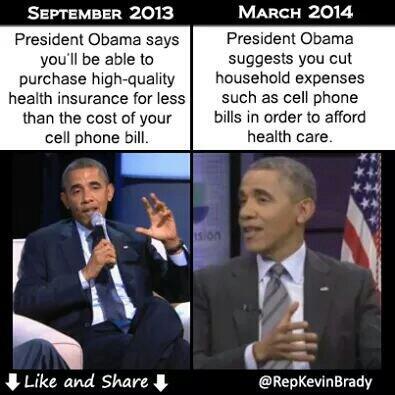 Federal ObamaCARE workers get big raises, you pay!
Is this even legal? Tax preparing companies in California were paid extra by the Obama regime to enroll people in ObamaCARE. It was an incentive payment to California tax preparers to try and boost the phony ObamaCARE numbers, and your tax dollars paid for it!
California tax-preparing companies paid by an Obamacare exchange to enroll
Were you foolish enough to create a healthcare.gov account for ObamaCARE? Well, if you did, you'd better change your password as Obama's online exchanges are now at risk over the virus, trojan, or whatever Heartbleed.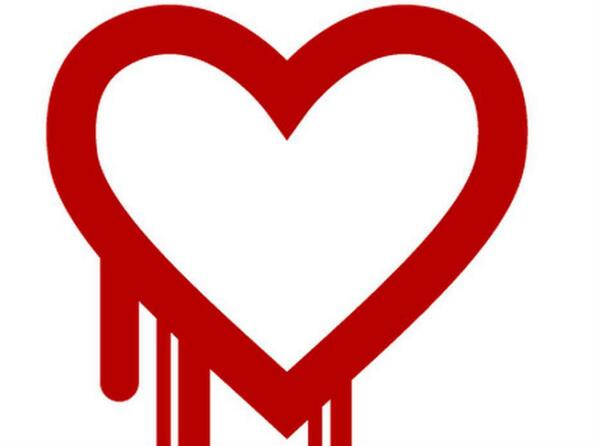 healthcare.gov users told to change passwords over Heartbleed risk
Remember when they said ObamaCARE wouldn't pay for abortions? Some idiots actually believed it. Now reality sets in, and not only does ObamaCARE pay for abortions, but you could get a tax deduction if you get an abortion! Welcome to Obama's AmeriKa.
Have an abortion, get a tax deduction thanks to ObamaCARE
Dumb Rhode Island Democrat Sen. Sheldon Whitehouse was asked by Chris Wallace of Fox News Sunday what he likes about ObamaCARE. WHitehouse's response? Uh, umm umm for a response. The dumb Democrat WhiteHouse couldn't even name one thing he liked about ObamaCARE right on the spot until he 'came to him' about the donut hole when pressed on a simple question. Watch the following video and laugh:
Rhode Island Democrat Sen. Sheldon Whitehouse but can't remember what he likes about ObamaCARE (Video)
"Over and over again," he went on, "people still on the uh… healthcare benefits from uh, the… um… um… of the seniors who are… uh… getting their, uh, pharmaceuticals paid for… I'm struggling for the, for the — donut hole! There we go!"
Sheldon Whitehouse is of course one of those left wing environmental loons who yells global warming when the tempertures drop in the winter and rise in the summer. Maybe he was just too busy thinking about those polar ice caps or something.
Read more
No seriously. Americans say Thank you Kathleen Sebelius! Thank you for finally taking your incompetent, corrupt ass out of America's health care. MSNBC has a cushy job waiting for you, and if not them, surely Planned Parenthood would love to give you a job killing babies.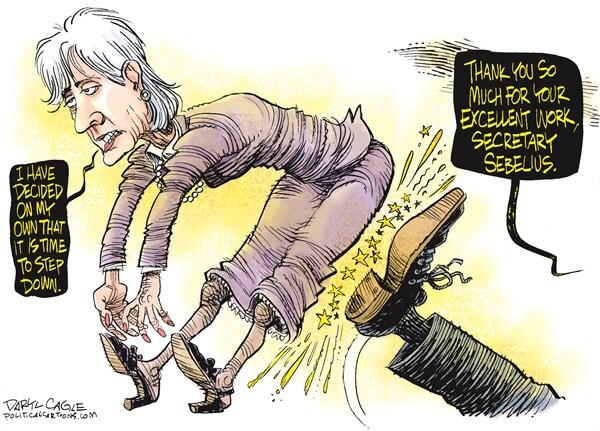 America says Thank You Kathleen Sebelius
Now we know what qualifies Sylvia Mathews Burwell to become the next Health and Human Services secretary. She's a pro-abortion fanatic who was one head of the pro-abortion Gate Foundation. Burwell should make Sibelius smile.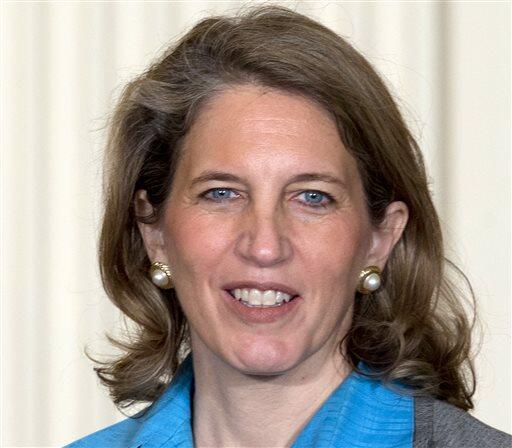 Sylvia Mathews Burwell was head of Pro-Abortion Gates Foundation
Kathleen Sebelius quit as Obama HHS secretary today in about the most fitting way she could have. During Sebelius farewell speech, she lost a paper of her speech as she was acknowledging everyone she screwed and everything she screwed up. Check out the following video of Sebelius in her farewell speech from Gateway Pundit: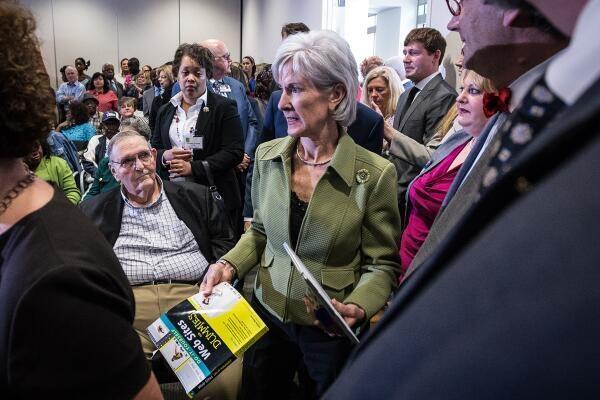 Glitchy exit! Kathleen Sebelius loses paper in farewell speech (VIDEO)
Goodbye, so long, farewell Kathleen. You'll either have a cushy new job at MSNBC or Planned Parenthood waiting for you now that proved you are not only incompetent, but also a quitter. Hit the road hag!
No wonder Kathleen Sebelius is quitting as HHS. Even today, 6 months after the ObamaCARE exchanges went public, people receiving e-mails from the ObamaCARE 'marketplace' are seeing them marked as 'scams.' That's about as appropriate as it gets. Check out this guy's e-mail in Grand Rapids, Michigan.
LOL! E-mail providers detecting ObamaCARE e-mails as scams
ObamaCARE is the biggest scam in American history. If e-mail programs realize this, why can't the low information voters realize this?
Sylvia Mathews Burwell currently direction of the Office of Management and Budget will replace the failure Kathleen Sebelius as Secretary of HHS. Sylvia Burwell will of course need Senate confirmation, but with the spineless Republicans, Sylvia Mathews Burwell should have no problem being confirmed.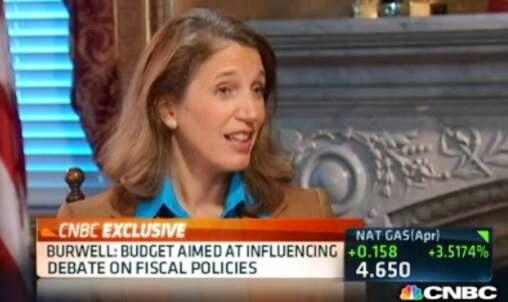 Sylvia Mathews Burwell will replace Kathleen Sebelius
POLITICO: Sebelius resigning. OMB director Sylvia Mathews Burwell to replace her as HHS secretary.

— Matthew Boyle (@mboyle1) April 10, 2014
MORE: Obama is expected to nominate Sylvia Mathews Burwell as HHS secretary following Kathleen Sebelius' resignation http://t.co/N3AvBtdbGt

— HuffPost Politics (@HuffPostPol) April 10, 2014
HHS Sec Kathleen Sebelius to resign. Obama will nominate OMB Director Sylvia Mathews Burwell as her successor.

— Chad Pergram (@ChadPergram) April 10, 2014

Sylvia Burwell is the one who sent the email that initiated the process that has closed national parks, visitors' centers and even the "panda-cam" at the National Zoo during the Obama shut down in October. She's a real piece of work.
Kathleen Sebelius resign after the disastrous ObamaCARE launch and subsequent ramifications there after. No amount of BSing with the number of ObamaCARE enrollees saved the corrupt Kathleen Sebelius from resigning. Don't worry though. I'm sure MSNBC has a show all lined up and ready to go for the old bag. How about the Abortion Hour with Kathleen Sebelius?
Kathleen Sebelius resigns
BREAKING: AP source: HHS Secretary Kathleen Sebelius resigning after rocky health care law rollout.

— The Associated Press (@AP) April 10, 2014
BREAKING: Sebelius said to resign as U.S. health secretary

— Bloomberg News (@BloombergNews) April 10, 2014
Breaking News: Sebelius Resigning as Health Secretary http://t.co/TpdyV4gioJ

— The New York Times (@nytimes) April 10, 2014
I wonder what monster the Obama regime will select to replace the resigning Sebelius. Good riddance Kathleen! Go rot with the other abortion mongers.
Still looking to get health care? Tough sh*t for you. Thanks to ObamaCARE, if you still don't have health insurance, you wouldn't be able to buy any kind of coverage, even outside of the ObamaCARE exchanges until the open enrollment period begins at the end of the year. Welcome to Obama's AmeriKa.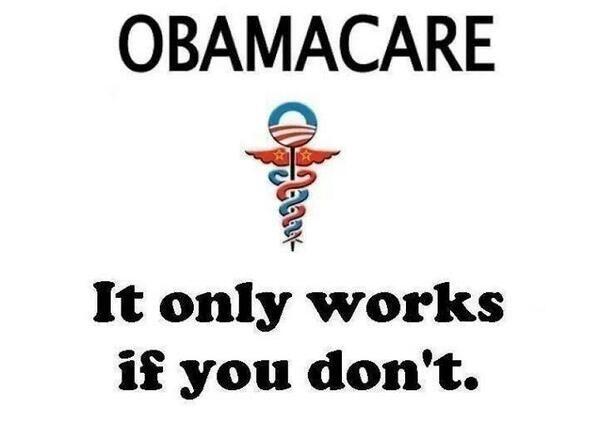 ObamaCARE surprise! People can't buy any health insurance at all