Great news! The ObamaCARE website that cost taxpayers millions and millions of dollars was successfully hacked back in July. The Obama regime didn't even know the site was hacked until last week. Pretty scary huh? Do you trust these morons with your personal information and health care?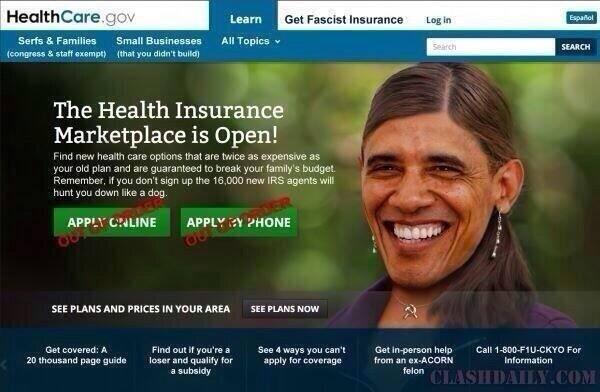 ObamaCARE site hacked!
The same federal government that wants to centralize and computerize healthcare, including your health records, got itself hacked back in July. The Wall Street Journal reports that the Healthcare.gov site, the central hub of the ObamaCare boondoggle, was broken into by a hacker who, thankfully, did not access anyone's personal data.
If that news isn't troubling enough, the Department of Health and Human Services only discovered the hack last week.
The Maryland ObamaCARE exchange is being investigated for possible fraud that has cost tax payers millions of dollars. Subpoena are being issued.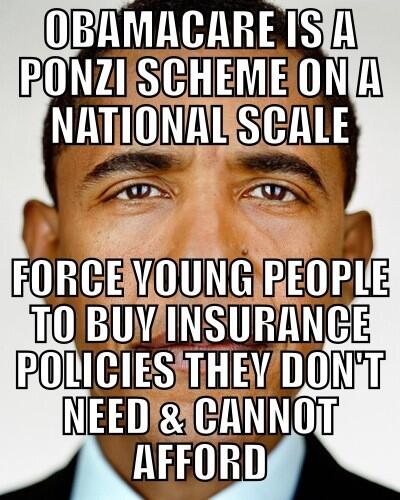 Maryland ObamaCARE exchange under review for fraud
As Obama Nero fiddles on vacations and fundraisers, and the world burns, little attention has been paid to ObamaCARE lately. Remember how the media was gloating what a success it was when the fudged numbers of 8 million enrollees came out? The media and leftists couldn't stop talk about it. Now, ObamaCARE enrollment is shrinking again, and so too is the media coverage. IBD has the but news for Obama ball washers.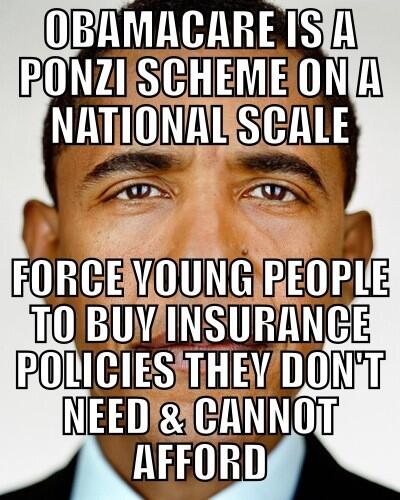 ObamaCare Enrollment Is Shrinking
ObamaCare exchange statistics should clear up any doubt as to why the Obama Administration has been tight-lipped about enrollment since celebrating 8 million sign-ups in mid-April.
Reality, evidence suggests, could require quite a come-down from those lofty claims.
The nation's third-largest health insurer had 720,000 people sign up for exchange coverage as of May 20, a spokesman confirmed to IBD. At the end of June, it had fewer than 600,000 paying customers. Aetna expects that to fall to "just over 500,000″ by the end of the year.
Obama has once again unilaterally changed ObamaCARE once again. No delays or anything. Instead, Obama exempted five Muslim terrorists in the US from having to enroll in ObamaCARE. Yea, Obama sucks so badly that even Muslim terrorists don't want it. But hey, the rest of you Americans, embrace the suck!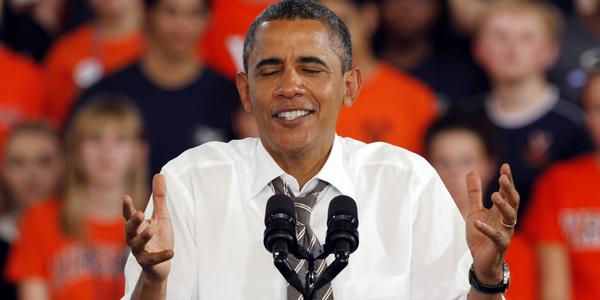 Obama unilaterally exempts Muslim terrorists from ObamaCARE
It seemed rather quiet yesterday. I fully expected the corrupt Obama regime to do some sort of ducument dump, either related to the IRS, or amnesty. Turns out, the document dump was 1,300 ObamaCARE regulations. I hadn't heard of anything from any media outfit including Fox, hadn't seen anything online, until today at Truth Revolt.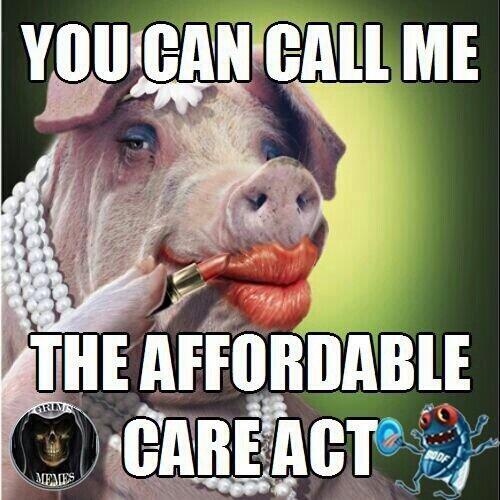 1,300 of new ObamaCARE regulations released on July 4th
So out of 8 million enrollees in ObamaCARE (the vast majority of which were forced from their original plan on to ObamaCARE, 1,295,571 ObamaCARE enrollees may not even be American citizens. You knew the Obama regime had to try and fudge the numbers after the embarrassing rollout of ObamaCARE, but adding illegals to the rolls? That's something even I didn't think of.
1,295,571 ObamaCARE enrollees not American citizens
Another bad day for Obama and the progressive cancer all over the country. The Supreme Court has ruled by it's usual 5-4 margin that ruled that a closely held corporation like Hobby Lobby cannot be required to provide contraception coverage. Obama is fuming and all of a sudden wants Congress' help to fix this now that the SCOTUS slapped him down.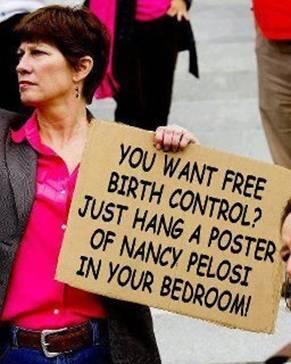 Hobby Lobby wins SCOTUS Obamacare contraception mandate case
Justice Alito, writing for the majority, said that the government failed to show that the mandate is the least restrictive means of advancing its interest in guaranteeing cost-free access to birth control (Via Legal Insurrection)
The Government has failed to satisfy RFRA's least-restrictive-means standard. HHS has not shown that it lacks other means of achieving its desired goal without imposing a substantial burden on the exercise of religion. The Government could, e.g., as-sume the cost of providing the four contraceptives to women unable to obtain coverage due to their employers' religious objections. Or it could extend the accommodation that HHS has already established for religious nonprofit organizations to non-profit employers with re-ligious objections to the contraceptive mandate. That accommodation does not impinge on the plaintiffs' religious beliefs that providing in-surance coverage for the contraceptives at issue here violates their religion and it still serves HHS's stated interests.
If you like your privacy, you can keep your privacy, period. Well not really. Thanks to ObamaCARE, hospitals and doctors are now being forced to spy on their patients credit card purchases. Buy some fried food and skip the gym? You may get a call from your doctor telling you how naughty you've been all because of ObamaCARE. Don't think doctors an hospitals can just elect to ignore this part of ObamaCARE either. If they don't track your credit card purchases, they can be fined via ObamaCARE. Isn't socialized medicine great?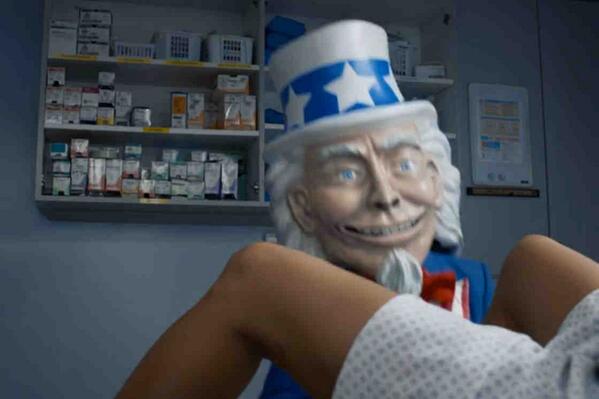 ObamaCare forces doctors to spy on patient credit card purchases
All that tax payer money, 6.4 million people losing their health care (so far) because of ObamaCARE, all those doctors dropping patients because of ObamaCARE, so what do you get? A whopping 2.8% of people looking for insurance signed up through the ObamaCARE exchanges, this according to Gallup.
A whopping 2.8% got insurance through ObamaCARE exchanges
So was all the aggravation Americans were put through worth it? A whopping 2.8% signed up via ObamaCARE exchanges is beyond embarrassing. More of the 2.8% were probably forced to sign up for ObamaCARE after they lost their plans and/or doctors because of ObamaCARE in the first place. Mission Accomplished progressives.
So now the Associated Press wants to 'talk' to people who have to pay full price for their medicine on ObamaCARE? I didn't realize that the associated Press was a pharmacist now or something.
Do you have an Affordable Care Act health plan that charges full price for meds? An AP reporter would like to talk: ralonso-zaldivar@ap.org

— The Associated Press (@AP) June 9, 2014