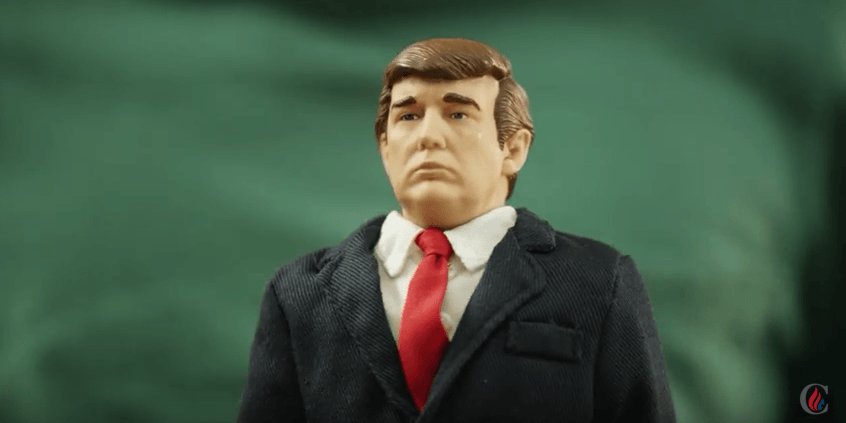 Two polls out of South Carolina for the GOP primary show Donald Trump with similar leads to what he had in New Hampshire. Second place in these polls is...
Nevada, the next Democrat caucus on February 20th looks like it's ripe for more corruption like Iowa. Especially when you consider this is Harry Reid's state. The first poll...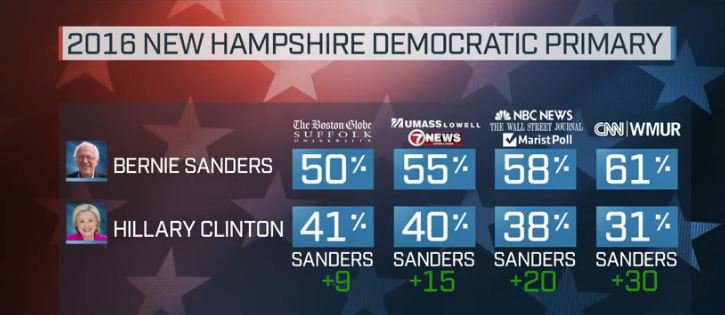 Only on MSNBC could a race between Bernie Sanders and Hillary Clinton be considered a virtual tie. The average margin of polls between Sanders an Clinton is Sanders leading by Yep. Sounds like a virtual tie to me....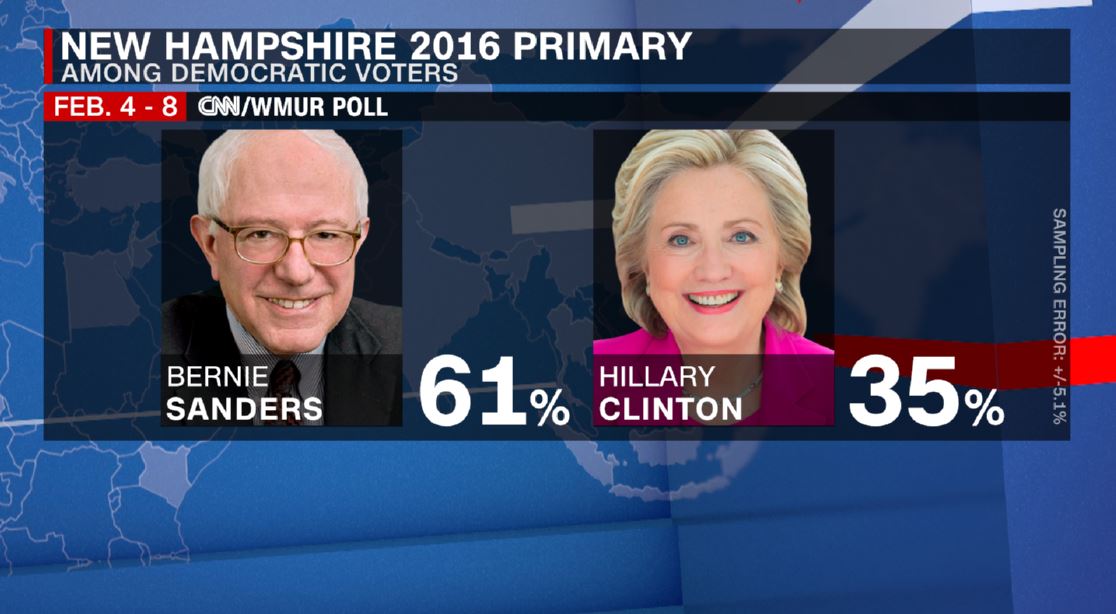 The final New Hampshire Democrat primary poll is out, and it's a landslide if this poll is accurate. This final CNN/WMUR Democrat poll of New Hampshire has Bernie Sanders...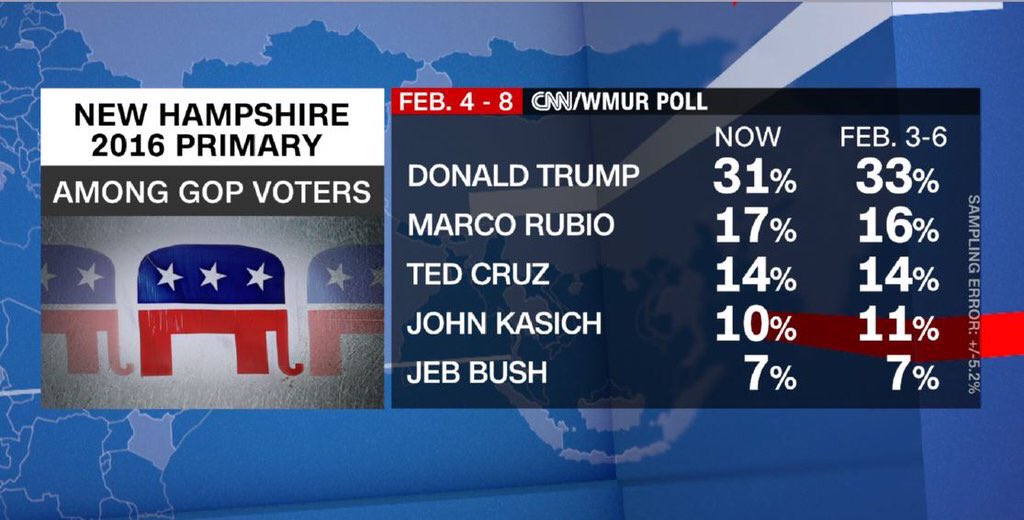 The final CNN/WMUR poll for the New Hampshire primary tomorrow shows that the weekend's debate didn't change much, despite the media declaring the campaign over for Rubio and Chris...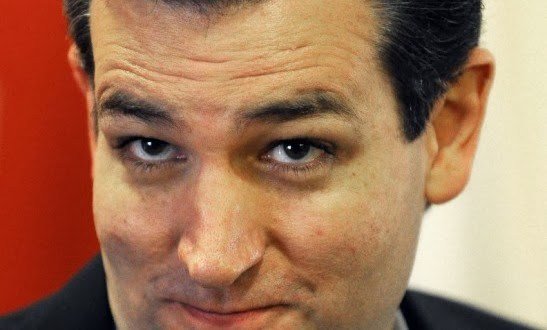 The first polling out of Arkansas for the primary is available. The results are from February 4th, before the debate. This poll has Ted Cruz up four points with Donald Trump and Marco Rubio tied for second at 23%....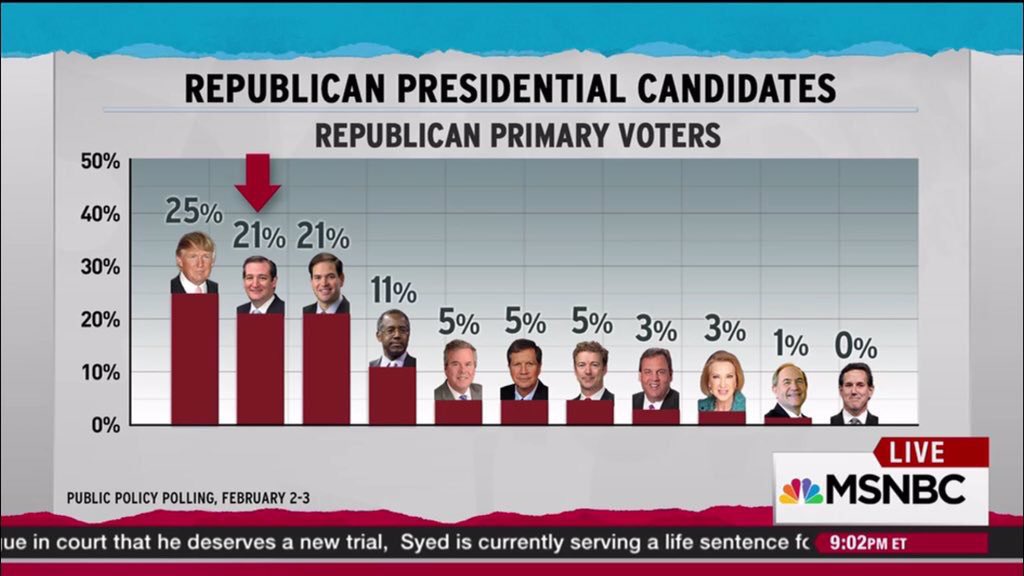 When you read any PPP poll, you have to take it with a grain of salt. It's a left wing polling outfit that is usually highly biased. If these...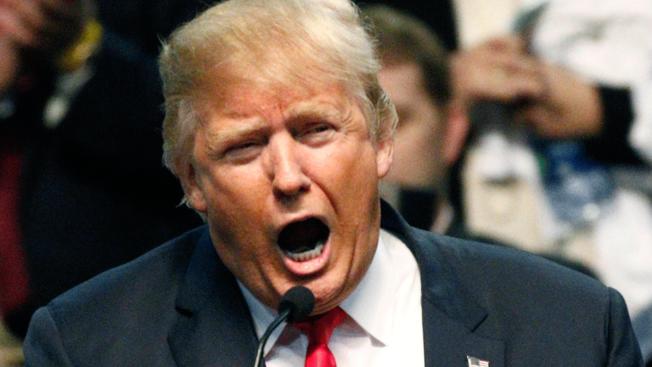 Donald Trump has a 'yuge' lead in New Hampshire. As many as 15-20 points in some polls. But Fox News on the Kelly File is now predicting that Trump...
So Hillary Clinton had to cheat to win an extra delegate and claim 'victory' over Bernie Sanders in the Democrat caucus in Iowa. Typical Clinton Crime Family tactics. I wonder what they will pull in New Hampshire. The latest...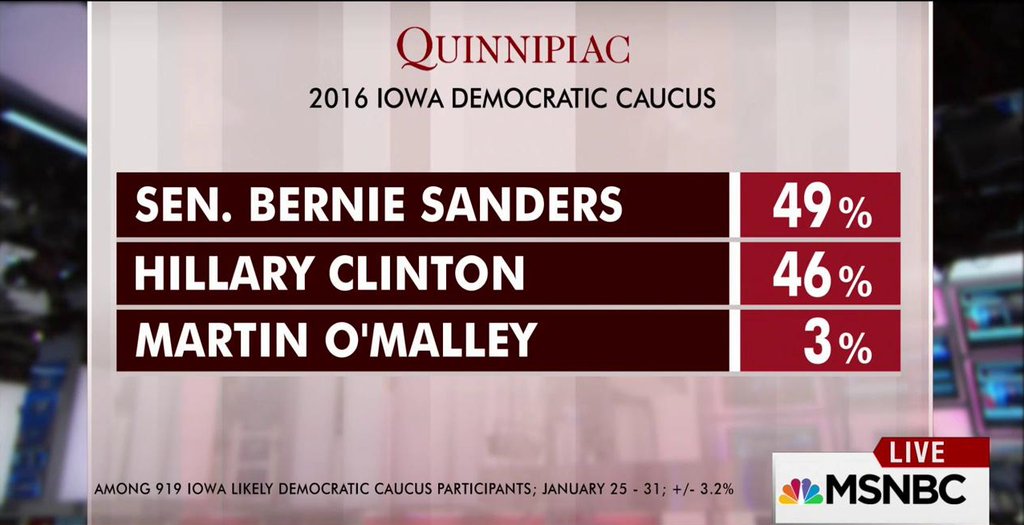 While Donald Trump continues to pad his lead over Ted Cruz in Iowa, Communist Bernie Sanders has surpassed Clinton in the final Quinnipac poll of the Iowa Caucus which...