This is really going to hurt the leftist race hustlers. No civil rights charges will be filed against Darren Wilson in the Ferguson shooting of Mike Brown. Despite what the race hustlers and media all tried to tell us, there was no evidence found to support civil rights charges against Darren Wilson. This really has got to suck to idiots like Al Sharpton. Eric Holder, the black racist is still at the DOJ despite his promise to retire. They tried to darnedest to find something on Darren Wilson, and they could't find a thing. Sucks to be you race hustlers.
Justice Dept. Moving to Clear Ferguson Officer of Civil Rights Charges http://t.co/wijt2geIfd

— Sean Agnew (@seanagnew) January 21, 2015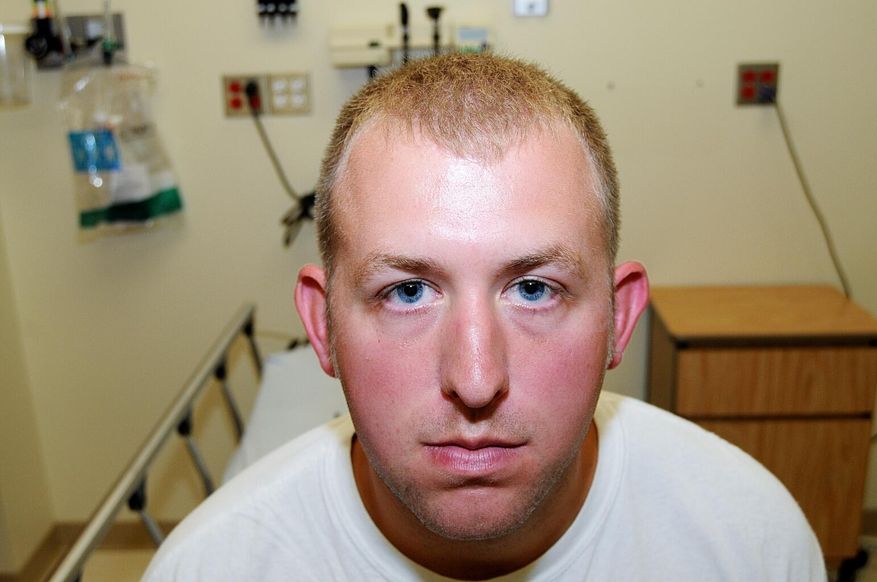 DOJ: No civil fights charges against Darren Wilson in Ferguson
What will happen when these findings get 'officially' announced? Are black thugs and race hustlers going to start burning down cities again and looting stores?
The so called 'bombing' of an NAACP building in Colorado Springs turned out to be a hoax. But that didn't stop the media from pimping this phony story to try and gin up racial tensions yet again after all the problems with Mike Brown and Eric Garner. The left wing liberal media is so pathetic that they are using photos from a vandalized kebab shop in Villefranche-sur-Saone, France to support their NAACP bombing hoax story.
MSNBC uses photo of vandalized kebab shop in France for phony NAACP bombing
I'm sure the story passed the smell test with Al Shaprton though.
Twitchy has more:
Al Sharpton Viagra prescription found in Sandy Rubenstein's home. As if the title of this story isn't cringe-worthy enough. Al Sharpton Viagra prescription in Sandy Rubenstein's home was found during a rape investigation. Yesterday it was announced that Sanford Rubenstein would not be charged of an alleged rape of an unconscious 42-year old women in his upper-Manhattan apartment. Sanford Rubenstein was a top official at AL Sharpton's race huslting NAN group. Sharpton as usual denied the Viagra prescription in Sandy Rubenstein's apparent was his:
"I don't know anything about that, no, I don't know anything about that," Sharpton said, after a speechless second.
Yea, i'll bet Al. Just like Tawana Brawley right?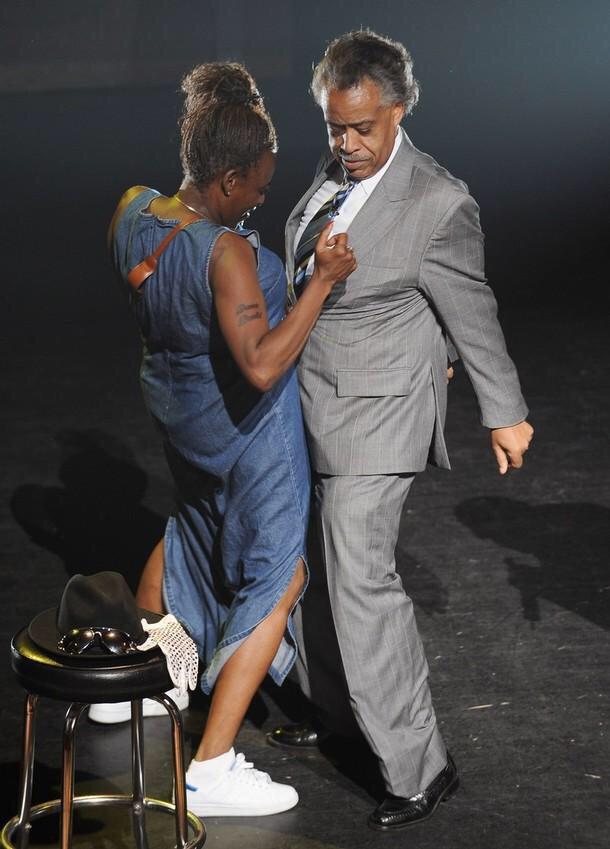 Al Sharpton Viagra prescription found in Sanford Rubenstein's home
"Viagra we much" – Al Sharpton

— Cameron Gray (@Cameron_Gray) January 6, 2015
"Al Sharpton's Viagra prescription" is a string of words I was hoping to never ever have to read.

— Quinn Sutherland (@ReelQuinn) January 6, 2015
NY Daily News: Sharpton's Rx for Viagra found in Sandy Rubenstein's home during probe that cleared attorney of rape charge.

— Joy Tiz (@joytiz) January 6, 2015
David Duke, another former KKK member (who was also a Democrat) got an interview with Bill O'Reilly for whatever reason. The topic as you would expect was Rep. Steve Scalise and if he spoke at David Duke's white supremacy group. But David Duke wasn't only trying to defend his KKK past (like Democrat Robert Byrd), but also blamed the countries woes on the Iraq war and Israel. If I didn't know any better, I'd think I was listening to some progressive liberal Democrat on MSNBC as those are the same talking points they always use.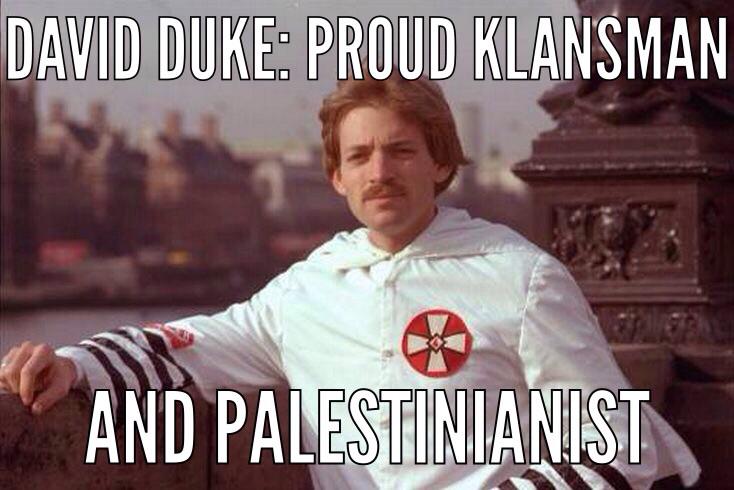 O'Reilly interviews David Duke – blames Iraq war and Israel (Video)
David Duke can try changing parties, but the progressive Democrat in his soul will never leave him. He was a scum to the highest degree, and will remain so as long as he keeps sucking up oxygen.
After David Duke blamed the Iraq war and Israel during his interview with O'Reilly tonight, the Democrat party might want to start thinking about changing their talking points. The more the talk, the more they sound like David Duke.
Read more
Good thing these blacks and Muslims found time off to work to protest or die in, Fox News. It's Friday, only the second day of the year, and already the race hustling is in full force. Apparently, Fox News is the reason why Eric Garner died in the ambulance on the way to the hospital back in July. Signs of 'black lives matter' and 'Fox News is racist" could be seen outside Fox News headquarters in Manhattan at the die-in or protest.
Glad they could all get the day off of work for this. "@OccupyStF: Die In @FoxNews #BlackLivesMatter #FoxNewsLies pic.twitter.com/jzijGktT0T"

— HotLips Hooligan (@GOPMommy) January 2, 2015
There were of course plenty of self hating, lily white progressive liberals out there protesting Fox News and the New York Post too with the die-in:
Protest vs NY Post and Fox News Die In vs racist reporting! pic.twitter.com/cqpok5kqE3

— Marni Halasa (@MarniHalasa1) January 2, 2015
Ok, why is Rupert Murdoch going to tell? Did he kill Eric Garner or Mike Brown personally?
Then of course you have your Muslims chiming in at the latest black lives protest in front of Fox News:
SEEN: Protestor holding up sign at #BlackLivesMatter rally/die-in outside of FOX news. pic.twitter.com/bhLkLt0J0l

— NYCLU (@NYCLU) January 2, 2015
Now isn't this a bit ironic coming from someone's who's religion is stuck in the seventh century and still beheading 'non-believers"?
Read more
Great news! Thanks to the race hustling, anti-cop leftists like Al Sharpton and Bill de Blasio, Al Qaeda Magazine is now using their slogans for propaganda for Muslims. 'Hands up don't shoot' and 'I can't breathe' are being used to bash American police in The Winter 2014 issue — an "open source jihad special." Oh, this Winter 2014 editions of Al Qaeda Magazine is also encouraging 'lone-wolf' Muslims to carry out terrorist attacks at busy airports. Thanks again Sharpton and de Blasio!
Al-Qaeda Magazine using Hands up, don't shoot and I can't breathe for propaganda
If black lives really matter to leftists and other bandwagon, anti-cop jumping blacks, then were's the outrage here? 334 black lives have been taken (as of 12/22) in Chicago this year. Yet, do you hear about this stat from the liberal media, or other blacks who are so outspoken about the how blacks are targeted by white cops? The 334 blacks killed so far in 2014 in Chicago weren't killed by other cops, they were killed simply for being in the wrong place at the wrong time, IE: Chicago. The vast majority of the 334 blacks killed this year in Chicago were also killed by other blacks. But where's the so called black lives matter campaign here?
The average age of the 334 blacks killed in Chicago is just 25.4 years. THere were over 300 kids, aged 1-17 years old shot this year. Of course, not all were killed, but again, where's the outrage? The vast majority of the children shot in Chicago were also black, yet no riots, no outrage, nothing! It's almost like blacks being killed in Chicago never happened.
Chicaqo is a perfect example of what progressive liberal Democrats do to blacks. Of course, you know the current mayor is left Democrat Rahm Emanuel.
But Chicago has been in the toilet for decades, and there is one re-occurring pattern. Chicago has been run by a Democrat mayor since 1931. That's going on 84 years once the calender switches to 2015.
334 blacks killed 2014 in Chicago – no riots
Want to make Al Sharpton to pay for the blood he has on his hands over the three dead cops this past weekend? There is only one way to do it. Cut Al Sharpton off at the wallet. His racial grievance mongering is what pads his bank account, along with MSNBC. You aren't going to be able to cut off all of Sharpton's funding, but you can begin with MSNBC who lets this monster Sharpton spew his anti-cop crap daily on MSNBC> Below is a list of MSNBC sponsors, courtesy of Kelly Truth Squad: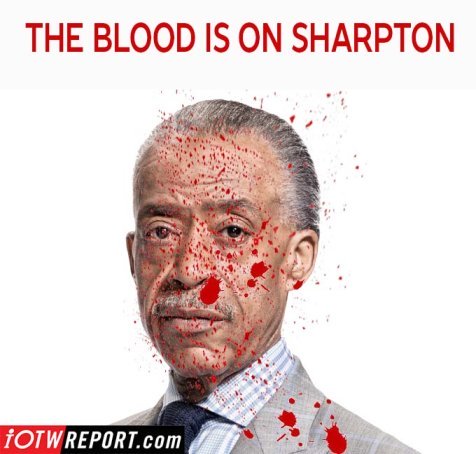 List of MSNBC-Al Sharpton sponsors that need to be boycotted – Image updated and proper credit to IOTWReport
Alcatel press@alcatel-lucent.com
Anheuser-Busch http://contactus.anheuser-busch.com/Email/email.aspx?Si…
Ann Taylor http://www.anntaylorstorescorp.com/contact/index.asp (call or fax)
Avon http://shop.avon.com/shop/assist_email_us.asp
Banco Nacional de Mexico https://portal.banamex.com.mx/esp/atencion_queremos_esc…
Cambridge Technology Partners marketing@ctp-consulting.com
Catalyst http://www.catalyst.org/page/50/contact-us
Champion International http://support.crosspath.com/support/?sess=101.106.99.1…
Chase Manhattan https://www.chase.com/index.jsp?pg_name=ccpmapp/shared/…
Choice-Point http://www.lexisnexis.com/risk/contact /
Chubb Corporation http://www.chubb.com/marketing/chubb2340.html
Coca-Cola http://www.thecoca-colacompany.com/contactus /
Community Health Systems http://www.chs.net/company_overview/contact_us.html
Dell Computer http://support.dell.com/support/topics/global.aspx/supp…
Delphi Automotive http://delphi.com/contact/other /
Fiat http://www.fiat.com/cgi-bin/pbrand.dll/FIAT_COM/contact…
Home Depot http://www.homedepot.com/webapp/wcs/stores/servlet/Cont…
Honeywell http://www51.honeywell.com/honeywell/contact-support/co…
Illinois Tool Works
Illinois Tool Works International Speedy http://www.speedyintl.com/contact_us.php
Internet Security Systems http://www.securitystoreusa.com/help.asp
Invemed http://www.manta.com/c/mm2gr8n/invemed-associates-llc
Morgan Chase & Co. http://www.jpmorganchase.com/corporate/About-JPMC/media…
Kellogg media.hotline@kellogg.com
Kimberly-Clark http://www.kimberly-clark.com/ask/kimberly-clark/countr…
Knight-Ridder http://www.mcclatchy.com/2006/06/12/380/contact-us.html
Microtune http://www.microtune.com/company/contact_us.shtml
Morgan Gauranty Trust http://www.jpmorganchase.com/corporate/About-JPMC/media…
National Service Industries http://www.fundinguniverse.com/company-histories/Nation…
New York Stock Exchange http://www.nyse.com/about/newsevents/1095581297695.html
Oglivy & Mather https://www.ogilvy.com/Contact.aspx
Penske http://www.penskeracing.com/about/contact.cfm
Planet Hollywood http://www.answers.com/topic/planet-hollywood-internati…
State Street http://www.statestreet.com/wps/portal/internet/corporat… /
Scientific Atlanta http://www.cisco.com/web/siteassets/contacts/index.html
Sun Microsystems http://www.sun.com/contact/office_locations.jsp
Texaco http://www.texaco.com/contactus.aspx
TIAA-CREF https://www3.tiaa-cref.org/ContactTIAA/ContactTIAA.php
Total Systems Services http://www.tsys.com/About/Contact/index.cfm
TRICON Global Restaurants http://www.yum.com/contact/default.asp
Unifi http://www.unificompanies.com/unifi_contact.htm
Unilever http://www.unilever.com/resource/Contactform/index.aspx
WinStar http://www.winstarworldcasino.com/about-us/contact-form
As the weekend comes to an end, and two NYPD officers and one Florida officer is killed in Mike Brown 'revenge' attacks, lets review some of the protests, signs, videos and rhetoric that lead up to this weekend's cop killings. All of this were spurred on by the likes of Jesse Jackson, Al Sharpton, Bill de Blasio, the left wing media and Eric Holder. All of whom have blood on their hands from the weekend.
Four Denver cops hit by car escorting students from East High School, leftists cheer.
Two cops shot near #Ferguson screams of 'White devil must die!' heard.
Ferguson thug protesters tossing Molotov cocktails at cops.
Two public defenders in Hands Up video tells blacks 2 kill NYPD.
Black Muslim Zale Thompson attacks NYPD cops with axe in Queens.
Ferguson in October: Blacks yell that they need to 'break some cracker skulls' and 'kill some white crackers'.
Black rapper Azealia Banks wants to kill some crackers in their sleep:
I might have to kill one of these crackers in their sleep !!

— CATTY NOIR (@AZEALIABANKS) November 25, 2014
These are just some of the disgusting examples of leftists inciting the hatred against the cops.
Read more
Congressional Black Caucus staffers get paid with our tax dollars. Get paid far more than they are worth, and get all perks of a congressional staffers So what they do? They walked off the job, to protest Mike Brown and Eric Garner. These spoiled congressional staffers are really no better than the Berkeley or Ferguson rioters.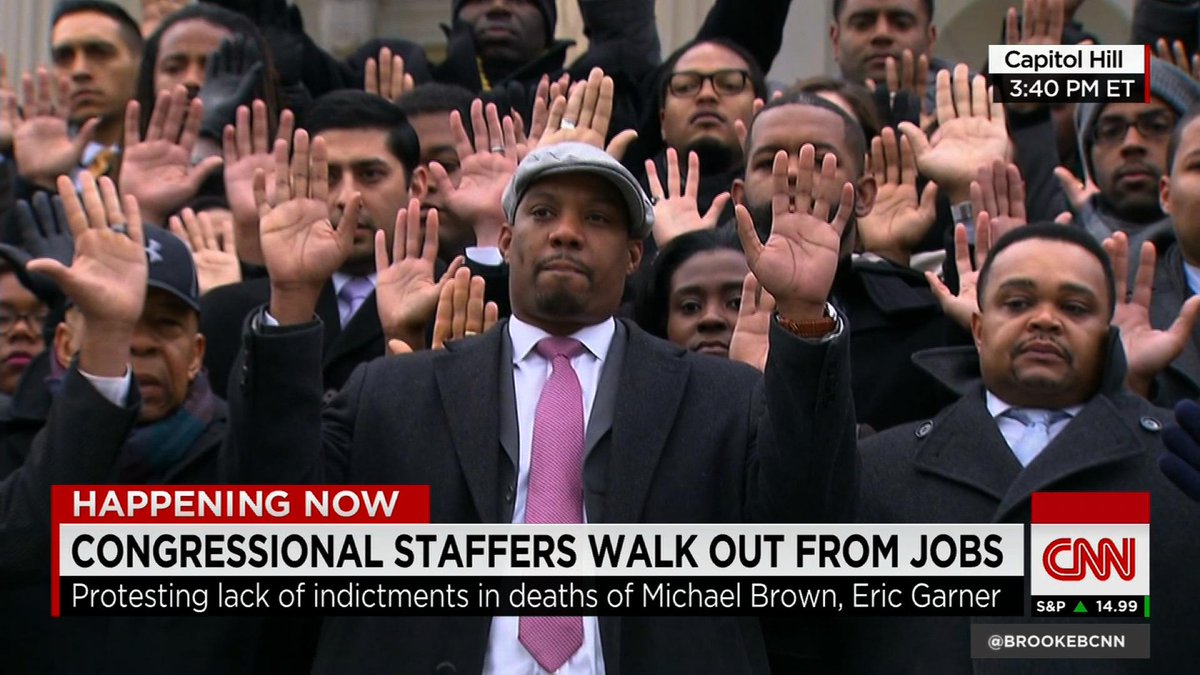 Congressional staffers walk out from jobs over Garner, Brown
JUST IN @CNN: Congressional staffers walk out from jobs, protesting lack of indictments: http://t.co/Sj1ka3tSGB pic.twitter.com/6XVLBMg1nI

— The Situation Room (@CNNSitRoom) December 11, 2014
Oh and guess what? We still will pay their salary. Plus, The Boehner CROmnibus bill gives the Congressional Black Caucus and other federal workers a pay raise next year.
Congressional Black Caucus Staffers walk out with hands up over #Ferguson – incredible how the hands up lie refuses to die. #tcot #Tgdn #NRx

— Virginia Dare (@vdare) December 11, 2014
Yea, because these Congressional Black Caucus staffers are such victims of the evil white man, and racist cops right?
Read more