Here's a Ferguson protester to be proud of us. When Jesse Jackson went to Ferguson to stir up racial tensions, a protester caught up with Jackson as he was being chauffeured around the city. The one who took the totally destroyed Jesse Jackson, telling him they don't want him here in Ferguson. The protester also told Jesse Jackson that he isn't a 'real brother.' Watch the following video, it's a classic. Posted at Western Journalism:
Ferguson protester to Jesse Jackson – we don't want you here! VIDEO
At least this protester isn't fooled by Jesse Jackson's schitck anymore. Good for him, whatever his name is.
Read more
Harry Reid is now cracking racist jokes about Asian people. He said 'One problem that I've had today is keeping my Wongs straight' in the following video:
Reid also cracked on Asians 'you think you are smarter than everybody else, but you aren't.
Well you know the drill with this one. It will just fade away, the media will ignore the story, and Dingy Harry Reid will continue on as Senate Majority Leader until the Republicans take the Senate in November. But the double standard here is amazing. Imagine for one second if someone like Ted Cruz cracked the exact same crass jokes as Harry Reid against Asians. What would happen? 24/7 news coverage, over 100 stories about in just a couple days. The 'controversy' would even eclipse the stupid bridge-gate non-scandal involving Chris Christie.
Video: Harry Reid on Asians 'One problem that I've had today is keeping my Wongs straight'
I'm tried of the political correctness that's ruined this country, but I'm more sick of the blatant double standards. If you want a PC society, then slimy Marxist Democrats like Harry Reid must pay the price for his racism and resign immediately.
This is of course the same Harry Reid who is making a big deal about the 'racist' name of the Washington Redskins football team. What's worse? A team name and logo that's been around for 50+ years that no one has ever complained about until Democrats started the faux controversy, or Reid's Asian cracks?
Read more
Obama's go to man on race is none other than race hustling scumbag AL Sharpton. You know, the same Al Sharpton from the Tawana Brawley false rape case in he 1980′s? The same Al Sharpton who triggered the Crown Heights riots? Who got Sharpton and Obama together? None other than Iran born, acting POTUS Valerie Jarrett.
Al Sharpton – Obama's go to man on race hustling
Of course, when you add CNN plagiarist hack Fareed Zakaria as Obama's adviser on the middle east, you realize why this country in the toilet.
Read more
Dillon Taylor, an unarmed 20 year old white man was shot to death by a black cop while coming out of a 7-11. Yet, the race of the cop is being hidden by the local Salt Lake media. Even with the black cop shooting the unarmed, Dillon Taylor, there aren't' any riots, looting or death threats against this black cop. Taylor was 2 years older than Michael Brown, and probably about half Brown's weight.
Black cop kills unarmed Dillon Taylor white man – media hides cop race, no riots VIDEO
No race riots, no corrupt media race hustling over the black cop shooting the 20 year old in cold blood. Do you see the difference when the situation is reversed? As long as a black cop kills whitey, it's all cool.
Read more
Bill O'Reilly's 'talking points memo' slammed Al Sharpton, NBC, and all the race hustlers for fanning the flames over the past two weeks. Rarely do I agree with Bill O'Reilly on anything. But the O'Reilly semi-meltdown tonight over having to cut his vacation short because of all the breaking news with Ferguson, ISIS, etc were spot on (for a change.) Watch the video below of O'Reilly talking points memo bashing Sharpton and the race hustlers: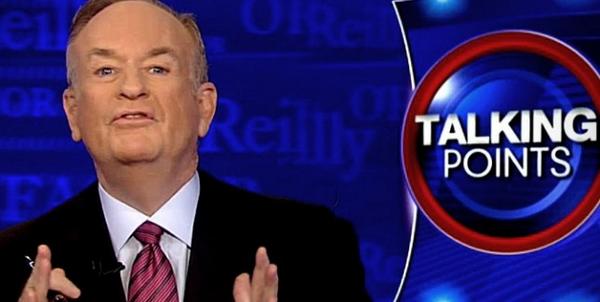 Bill O'Reilly slams Sharpton, NBC over Ferguson race hustling (Video)
Good for O'Reilly for a change, telling the truth. Sadly, no other news outlets will speak the truth. O'Reilly also nailed it when he explained why the rest of the media wouldn't tell the truth about the Michael Brown story. They are afraid of being labeled racist by the race hustlers like Sharpton, Jackson, etc.
A Day of Rage is scheduled at the White House, and all over the country tomorrow, August 21st at 7pm Eastern. One might be tempted to automatically assumed that these protests will turn violent. But there was already one 'day of rage' on August 14th around the country. You didn't really hear much about that.
Day of Rage for Mike Brown Thursday at White House-around the country
Democrat Governor of Missouri has already decided that Darren Wilson is guilty, and has called for a 'vigorous prosecution' of Darren Wilson in Ferguson. Nixon released a state calling for Wilson's head after completely botching the whole response to the violence in Ferguson over the last 11 days.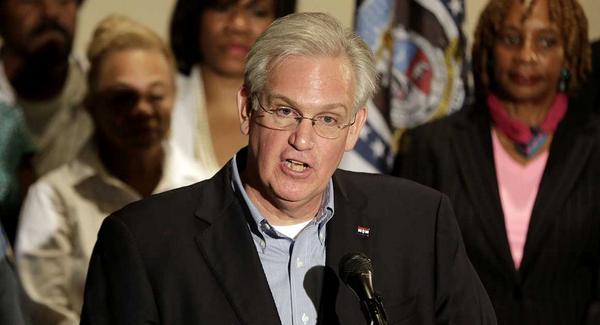 Jay Nixon statement call for a 'vigorous prosecution' of Darren Wilson
Second, a vigorous prosecution must now be pursued.

The democratically elected St. Louis County prosecutor and the Attorney General of the United States, each have a job to do. Their obligation to achieve justice in the shooting death of Michael Brown must be carried out thoroughly, promptly, and correctly; and I call upon them to meet those expectations.

Finally, once we have achieved peace in Ferguson and justice for the family of Michael Brown, we must remain committed to rebuilding the trust that has been lost, mending what has been broken, and healing the wounds we have endured.

This is hard. Nothing about this is simple. We won't always get it right, but we're going to keep trying. Because Ferguson is a test, a test not just for the people of this community, but for all Americans. And it is a test we must not fail.
Al Sharpton is going to race hustle and give the eulogy for dead blood gangsta Michael Brown on August 25th in Missouri. Resist we much? This should just fire up the 'protesters' even more next week. SHortly after Sharpton gives the eulogy, he'll be on his MSNBC show to talk about it. Wonderful huh?
Al Sharpton to give eulogy at Michael Brown's funeral
Al Sharpton to deliver eulogy at the funeral for Michael Brown, National Action Network says.

— CNN Breaking News (@cnnbrk) August 19, 2014
#ferguson RT @aaltman82: Al Sharpton will give the eulogy at Michael Brown's funeral, which will be at 10:00 am on Aug. 25

— Chicago Sun-Times (@Suntimes) August 19, 2014
In a bit of irony, Al Sharpton led his first Anti-Semitic race-riot in Crown Heights, twenty-three years ago today.
It's kind of amazing isn't it? Eric Holder has over 40 FBI agents investigating the Ferguson Missouri shooting. Yet, the same Eric Holder claims he doesn't have any resources to secure the border from the Central American invaders, or investigate the IRS targeting of conservatives, Jews, and religious Christian groups. This is Eric Holder's Trayvon Martin 2.0 chance to try and get whitey.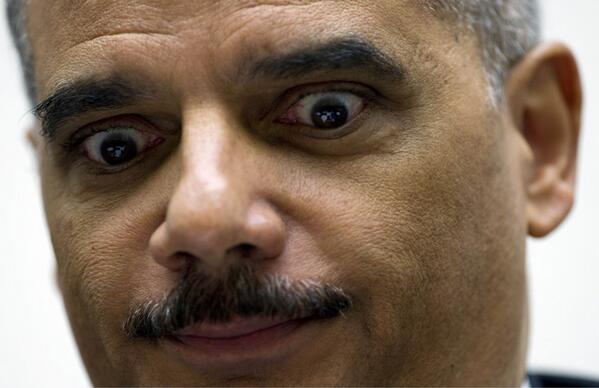 Over 40 FBI agents investigation Ferguson shooting
Great news from the latest Obama press conference! Eric Holder, the lawless, race hustling Attorney General is headed to Ferguson on Wednesday.
Obama: AG Eric Holder will be traveling to #Ferguson in conjunction with DOJ civil rights probe into shooting of Michael Brown

— CBS News (@CBSNews) August 18, 2014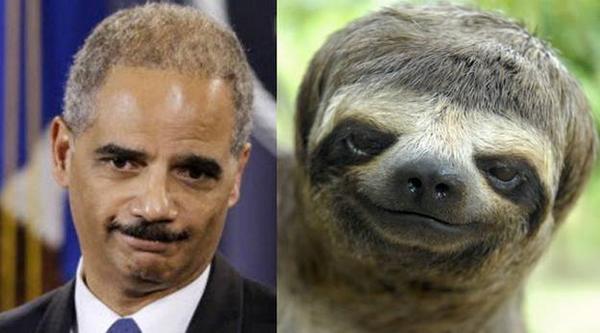 Eric Holder headed to #Ferguson to race bait
Breaking: AG Holder heading to Missouri, announces #Obama on #Ferguson

— Lynn Sweet (@lynnsweet) August 18, 2014
The DOJ has launched independent, federal civil rights investigation into death of Michael Brown, Obama says. LIVE: http://t.co/rZ0XW7HZIp

— Reuters Live (@ReutersLive) August 18, 2014
This should do wonders for the already violent Ferguson residents. Stay tuned to this on Wednesday.