Nelson Mandela sang about killing white people Bhulu in South Africa just seven years ago. Most people think of Nelson Mandela as the Nobel Peace Prize winning saint and the first black president of South Africa. What people (and especially) don't seem to remember is how racist and anti-Semitic Mandela really was. Here is a clip of Nelson Mandela signing about killing the Ama Bhulu (aka White People in South Africa):
Nelson Mandela sings about killing white people (Bhulu) in South Africa
Sorry, Mandela was no saint. His death is sad, as anyone's would be. But stop trying to turn Mandela into some saint who fought against the struggles for 'everyone.' Nelson Mandela had his own agenda. In case any leftists are wondering about the "white" male standing next to Mandela, his name was Ronnie Kasrils and was the South African National Intelligence Minister. I think Mandela and his band of thugs would allow him to live even being white.
Black New York Democrat Laurie Cumbo blames Jews reproducing for knockout games. Blacks playing the 'knockout game' or 'polarbear' against elderly Jews and even 12 year old Jews finally has a motive. According to black New York Democrat Laurie Cumbo, the knockout game is all the Jews fault because the Jewish community continues to grow. Laurie Cumbo the anti-Semite is also a close ally of newly elected Communist New York City Mayor Bill de Blasio. Well done Jews in New York City, I hope you enjoy the crap you elected this past November. Of course, none in the media will cover Cumbo's anti-Semitic remarks, because they might be accused of being 'racist.' Maybe Cumbo was just channeling her inner Kanye West.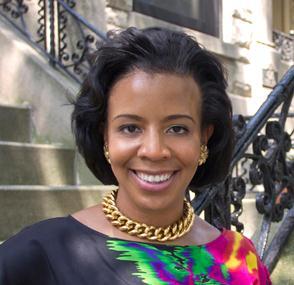 Black New York Democrat Laurie Cumbo blames Jews reproducing for knockout games
Dorothy Hendrix, an elderly South Carolina woman of 76 years old known locally as 'dot' was shot and killed by black thugs during an attempted robbery of her bingo winnings in front of her home. Three black thugs have been arrested and charged with murder. The black thugs are Steven Hagood, Tereba Geer and Bradacious Galloway.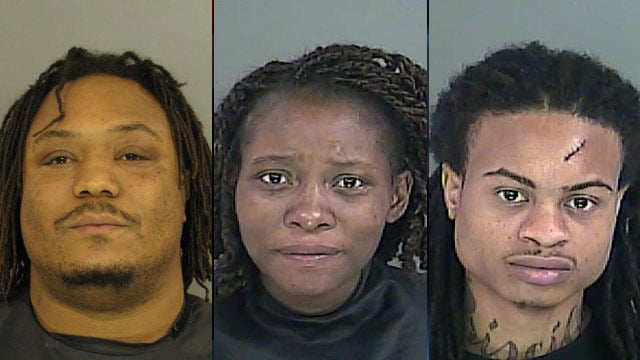 Steven Hagood, Tereba Geer and Bradacious Galloway 'allegedly' kill Dorothy Hendrix over Bingo winning – Image credits: Fox Carolina & Gateway Pundit
Traveshia Blanks has shown that the latest black thug game known as the 'knockout game' or 'polarbearing.' Traveshia Blanks a female, kicked a 72 year old man from behind for fun. An 89 year old man named Harry Hurvitz was the other victim when Traveshia Blanks and her gang of black thugs rang his door bell then attacked him. After attacking Hurvitz, the black thugs ran off laughing. Of course, this gets no national media attention, and a little local coverage.
"I didn't hear anything. There was nobody in the area at all. It was very quiet [when] all of a sudden I felt a blow to my hip and I was on the ground. I turned around to see what happened and there was a girl standing there laughing," he said.

That same day another man was attacked. Harry Hurvitz told WBBH his doorbell rang Tuesday and he answered, seeing well-dressed teens outside.

"I stepped out to see what she was pointing to and there was another girl standing here and wammmmmm," the 89-year-old man said.
Traveshia Blanks admits to targeting 'men.' She left out the whole 'white' part though.
When I was younger, I remember when kids played ding-dong-ditch. At least then no one was hurt. Just annoyed.
Gordon Jenkins is the Democrat mayor of Monticello New York. He's also another black racist who went off on a racist rant after being arrested for DWI. Gordon Jekins talked about f*cking crackers, honkies and pecker-woods. Looks to me that some blacks such as Jenkins have decided that they have black privledge. Does this sound racist? Too bad. Since all white crackers, honkies, and peckerwoods are accused of 'white privilege' on a daily basis, I'm going to call Gordon Jenkins out on 'black privilege.' I bet you don't like it when the shoe is on the other foot huh? Gordon Jenkins the Democrat (which isn't being mentioned by the corrupt media) is also a part of Micheal Bloomberg's 'Mayors Against Illegal Guns' group.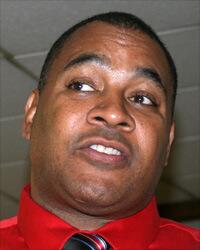 I wonder what Mayor Jenkins has to say about the black on white 'knockout game.' Judging by this video, it seems like he's a big fan.
Imagine for just a split second if some fat, pasty white male was arrested for DWI like Jenkins. Then went on a racist rant against black people. Think it would be big news? Of course!
Read more
You stay classy San Diego! Black thugs playing the 'knockout game' against whitey avoided jail time for hate crimes or assault. Instead, the black thugs in this knockout game only received a 'citation' because there were no other witnesses to the attack. Of course, what else would you expect from a city that voted to elected filthy Bob Filner as their Mayor.
Macklemore and Ryan Lewis talks Trayvon Martin, plays race card by turning an award acceptance speech into a Trayvon Martin public service announcement. You'll have to forgive me for not knowing who the hell Macklemore and Ryan Lewis are. But these dopes decided give a 'shout out' to Trayvon Martin and play the race card at the AMA awards. Even for just one night, people can't get away from political crap and just enjoy music. This race card playing game by Macklemore and Ryan Lewis is all brought to you by the corrupt American media who tried to start a race riot during the Zimmerman trial. Also, Barack Hussein Obama who declared that if he had a son, he'd be Trayvon Martin. And finally, the racial grievance industry of Jesse Jackson and AL Sharpton who's entire careers are based on race hustling. Kind of funny how these two whites are now the spokespeople for 'racial profiling' now.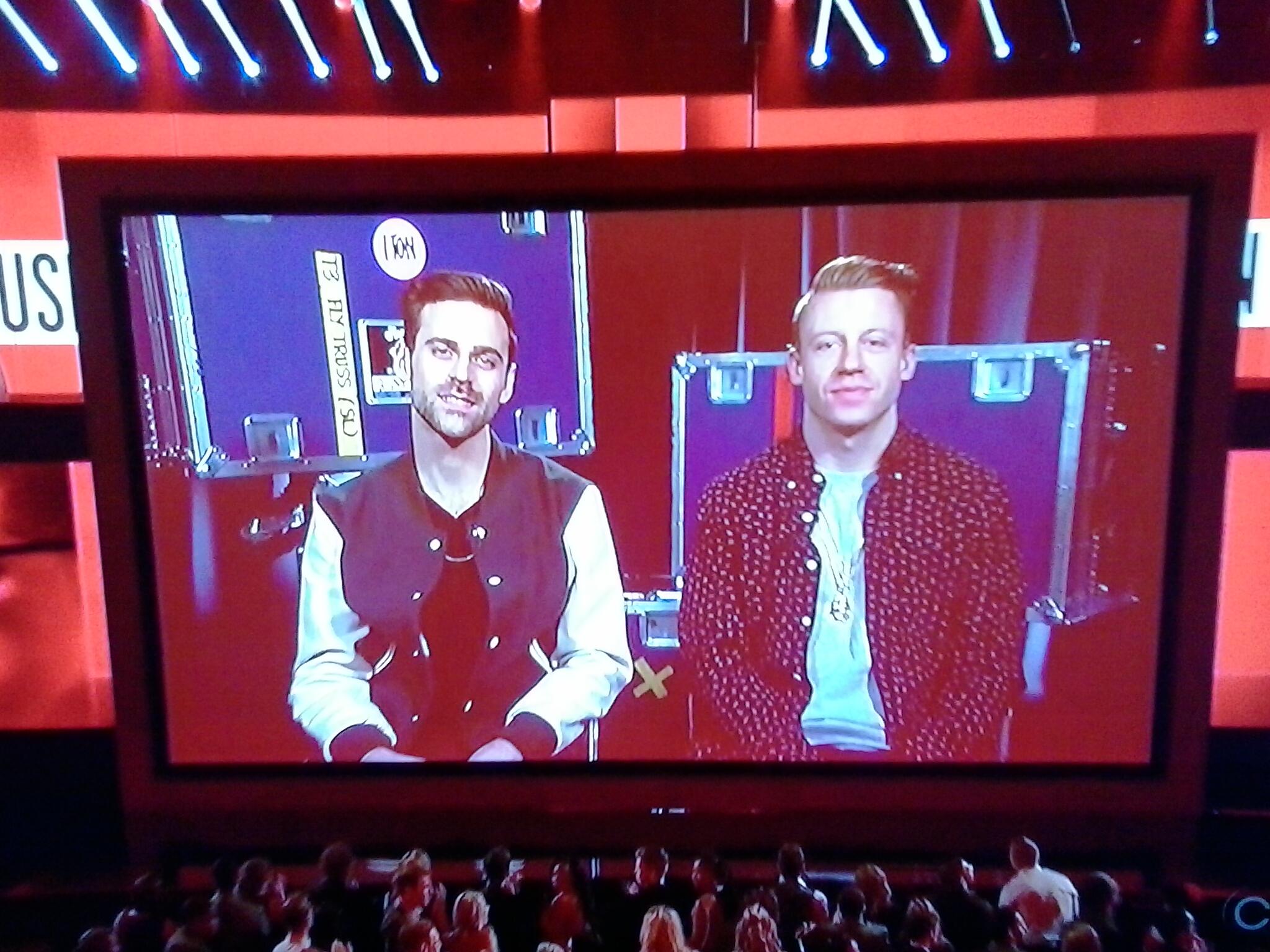 Macklemore and Ryan Lewis talks Trayvon Martin, plays race card at AMAs
These two dopes look like Richie Cunninham and Potsy Webber from Happy Days, yet they are now spokespeople for racial profiling and Ttayvon Martin. Wonderful.
Ashley Depew of St, Louis is latest target of the new black knock out game. This is where blacks walk up to whites, Jews, the elderly or Asians, and punch them in the face for 'fun.' Most of the knock out games have been reported in New York and Philidelphia. But like a progressive virus, it's spreading, and now in the mid-west. Gateway Pundit discovered a Facebook post by Brigette Ulmer-Loynd who once taught Depew at her dance studio.
Ashley Depew in St, Louis latest target of black knock out game
Jasmyne Cannick is another of the disciples from the Jesse Jackson / Al Sharpton greivance industry. Tonight, on the O'Reilly Factor (with Luara Ingrhaam) Jasmyne Cannick blamed Fox News for the latest trend among young blacks, the 'knockout game.' In this, blacks walk up to whites, the elderly, Jews, or sometimes Asians, and punch them in the face them post the video on the Internet. Jasmyne Cannick doesn't seem to have a problem with black punks doing this. In fact, she's found the cause of it. It's all because of Fox News! Yep, all there fault.
Jasmyne Cannick blames Fox News for black 'Knockout Games'
Cannick downplayed the media "hysteria" over these games, and even pointed to Fox, which set off a bewildered Ingraham. She asked, "You're saying that Fox News is the problem?!"
Read more
Did you know that there have been nearly 100 black on white attacks since June? Probably not unless you pay attention to blogs that cover these topics as the corrupt media completely ignores these stories. The recent trend among young male black thugs seems to be the 'knockout game.' Black thugs randomly walk up to some white person and punch them in the face, for fun. As usual, this isn't reported by the corrupt media because of the racial component. It's an obvious hate crime by these thugs who think it's 'fun' to beat up whitey, so the media ignores. Another thing that the media has ignored are the nearly 100 black on white attacks since middle June that have resulted in death, kidnapping, throats slit, beatings of the elderly and even sexual offense, especially against elderly white people. The Daily Kenn has composed a list of black on white attacks since the middle of June that the media has ignored, including the age of the victims. As usual, the CEOs of the racial greivance industry like Jesse Jackson, Al Sharpton etc never utter a word about these attacks. You'll notice that violence against white really spikes after the George Zimmerman verdict when the media kept trying to instigate a race war:
Read more
Charles Ogletree, a Harvard Law professor, BFF of Barack Obama and black racist defended Oprah Winfrey's comments and playing the race card on the O'Reilly Factor. Charles Ogletree who last year declared he wants to see the first "white victim" of the Stand Your Ground law spun as best as he could. Ogletree even blamed Andrew Breitbart for the so called 'racism' against poor Obama, and blamed Breitbart for the birthers and others. Funny thing that Charles Ogletree likes to ignore is that Andrew Breitbart was never a "Birther." His various Breitbart News websites never advocated the narrative of "Birtherism" before Breitbart's death, and still don't after his death. Andrew Breitbart was also no bigot, no matter how much the left wanted to try and smear him.
Charles Ogletree blames Andrew Breitbart for Oprah's race card
According to piglet Oprah Winfrey old white people are born, bred, and marinated in racism. So they need to die.Oprah knows a thing or two about bred and marinated. The lard ass continued her BBC racist interview after calling all who are against Obama racist, as needing to die. You see, what the corrupt American media didn't cover here is that blimpy Oprah also said that old white people are born, bred, and marinated in racism. So they need to die. As we have learned during the Obama regime of terror, the only racists in this country are white people. Blacks can never be racist or something.
Oprah: Old white people were born and bred and marinated in racism – they need to die
Funny how blimpy Oprah had no problems with those old, white racists who made her into tb the billionaire she is today. Oprah, like Obama sat in Jerimiah Wright's church in Chicago, so her comments all make sense. Oprah the pig is just bitter that her telvevision network is such an epic failure. Must be racism.