Speaking of racism, how about the Chicago Sun Times article that compared black conservatives to Jewish Nazi collaborators? Pat Quinn, the corrupt Democrat governor of Illinois linked to this story in a tweet, then deleted it. As usual, you don't hear a thing about this from the corrupt media. Right now, they are focused on Cliven Bundy and his 'racist' Negro comment.
Democrat Pat Quinn links to story comparing black Republicans to Jewish Nazi collaborators
What's more pathetic here? The fact that Democrat Pat Quinn was allowed to get away with tweeting and deleting a link to this article? Or the fact that the Chicago Sun Times actually printed this story comparing black GOP members to Jewish Nazi collaborators like George Soros? Of course, I would expect nothing less from Chicago and a fish wrap in that shithole of a city.
Hank Aaron was highly respected among everyone around the political spectrum, until last week. We he claimed the GOP was the KKK in "neckties and starched shirts." Of course, the hypocrite Aaron fails to remember that the KKK Was, and still is today the Democrat party. The shooter at the Jewish Center in Kansas City was a progressive leftist Democrat who ran for Governor and Congress as a Democrat. Now, after the backlash, Henry Aaron is trying to back off his rustling hustling comments, whining like race hustlers often do claiming his words were 'taken out of context.'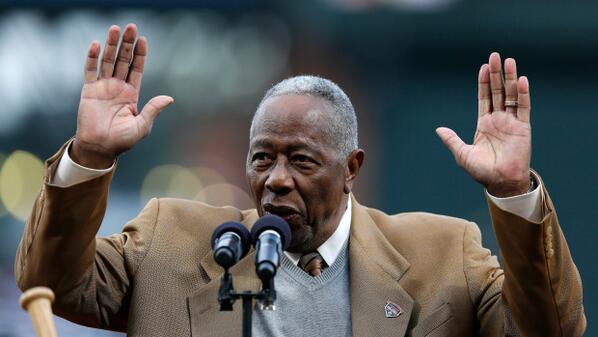 Race hustler Henry Aaron tries to back off calling tea party the KKK
Al Sharpton was an FBI informant who snitched on the mob in New York? Wow, You learn something new everyday. Yes, the same Al Sharpton, infamous for race hustling, Tawana Brawley fiasco and resist we much was an FBI informant according to Smoking Gun which released documents showing that Sharpton was a mob snitch. In a way, it's kind of ironic. Al Sharpton is part of the 21st century race hustling progressive liberal mob.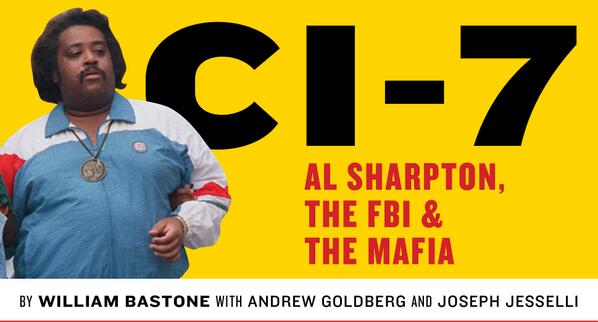 Al Sharpton was an FBI informant?
This whole #CancelColbert thing is funny. Not because assclown Stephen Colbert is actually funny, but how leftists on one side are defending the racist Colbert while other leftists are trying to tear him down. It's quite entertaining really. But it seems Stephen Colbert has a history of mocking Asians "as a satarist of course.' Back in 2006 after Rosie O'Donnell made her 'Ching Chong' rant on The View, Colbert defended her and mocked Asians then too. Seems like a pattern of anti-Asian behavior from Colbert to me.

Remember when Stephen Colbert mocked Asians while defending Rosie O'Donnell? (Video)
Pig Bill Maher is continuing to beat the drum about how racist Paul Ryan is or something for making the crack: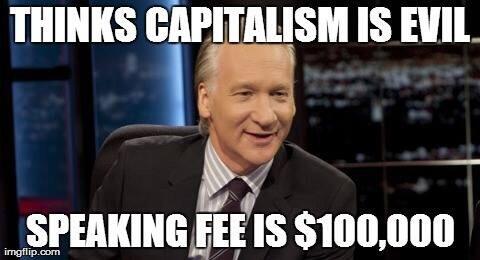 Bill Maher tricks his leftist guests-audience with racist Michelle Obama crack (Video)
"this tailspin of culture, in our inner cities in particular, of men not working and just generations of men not even thinking about working or learning the value and the culture of work."
The leftists members of Maher's panel and his auidence all blamed Republicans for being racist after they tried to spin this as somehow racist. I don't like Paul Ryan in the least, but I fail to see the racism here. Progressives sse racism in everything of course as long as it comes from a Republican. But what about this Michelle Obama crack:
"When it comes to getting an education, too many of our young people just can't be bothered. They're sitting on couches for hours playing video games, watching TV. Instead of dreaming of being a teacher or a lawyer or a business leader, they're fantasizing about being a baller or a rapper,"
If what Paul Ryan said is truly racist, then what Michelle Obama said is equally, if not more racist right? When piggy Maher read this quote, the panel all jumped on plahing Republicans, until Maher said this come from Michelle Obama.
A eerie silence then went over the audience and the black race hustler on the panel then went on to say 'this isn't about Republicans or Democrats.' Funny how things change so quickly when the racism or perceived racism comes from a progressive liberal Democrat.
Well done Maher, but you still suck.
Suey Park is an Asian activist who started the #cancelcolbert hashtag on Twitter last night after Colbert's stupid, racist anti-Asian tweet. Suey Park is a liberal Democrat and offended other progressive liberal Democrats with her #CancelColbert hashtag. Today, in a HuffPo LIve interview with snotty Brit Josh Zepps, Park was smeared and called stupid by Zepps. As far as I'm concerned, Stephen Colbert has a first amedment right in this country to say whatever he wants. Leftists love this assclown for some reason and I don't think he should be canceled for that one stupid tweet. He should be canceled simply for the fact he isn't funny. Below is the HuffPost Live interview between Suey Park and Josh Zepps. It gets kind of heated towards the end. Watching progressives beat up on progressives is kind of entertaining.
Suey Park progressive liberal who started #cancelcolbert smeared during HuffPo live interview (VIDEO)
I have no dog in the fight. It's funny though when leftists get called racists (like conservatives always get called) then whine about it. It's like if you disagree with anything Obama says you are automatically branded a racist by these same leftist hypocrites. This whole politically correct garbage is getting beyond old. Of course, if Suey Park had been black, and Colbert made a similar type of racist joke, he'd probably be fired by now.
Read more
Jeffrey Tyrone Savage another black thug shot and killed a white sailor earlier this week was already a convicted felon. Jeffrey Tyrone Savage who went on his black jihad against the white solider overpowered a petty officer Mark Mayo aboard the USS Mahan and took his a gun. Jeffrey Tyrone Savage previously served prison time for manslaughter and drugs. All the gun control nuts out there again have reason to call for gun control as this Savage thug wasn't supposed to have one in the first place. Navy officials were quick to rule out terrorism against Savage. It was more likely just another black on white hate crime than a terrorist attack anyway.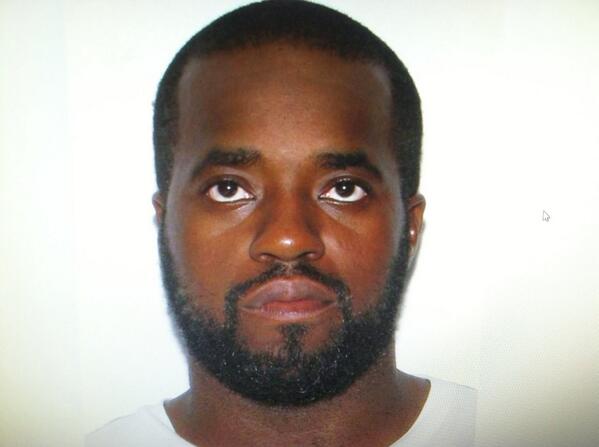 Jeffrey Tyrone Savage shot and killed sailor at Norfolk was already a convicted felon
Stephen Colbert tweeted, then deleted a nasty, racist mocking Asians. Of course, since Colbert is a 'comedian' i'm sure this will pass and there is no big outrage from the hypocritical left, especially the hypocritical Asian left. Colbert's racist tweet read:
I am willing to show #Asian community I care by introducing the Ching-Chong Ding-Dong Foundation for Sensitivity to Orientals or Whatever.—
The Colbert Report (@ColbertReport) March 27, 2014
Sorry, I fail to see the humor in this tweet. Of course, I fail to see humor in most of what Colbert and his obbessive fans cackle at. Here is a copy of the racist Colbert tweet before he deleted it:
Stephen Colbert deletes racist anti-Asian tweet
George Zimmerman's parents Robert Zimmerman Sr. and Gladys Zimmerman have filed a lawsuit against fat cow Roseanne Barr for publishing their home address on Twitter nearly two years ago. Legal Insurrection calls Roseanne Barr a comedienne, but I don't ever remember her being in the least bit funny. Robert Zimmerman Sr. and Gladys Zimmerman claim intentional infliction of emotional distress and unspecified damages due to publication of their home address. I don't doubt it. With the way the far left and black race hustler threatened George Zimmerman and the rest of his family, I can only imagine what the parents have been put though. Tom Arnold was smart to dump the cow when he did.
George Zimmerman's parents file lawsuit against Roseanne Barr for publishing their home address on Twitter
Too little, too late Roseanne.
The lawsuit accuses Barr of attempting to incite "a lynch mob to descend" on their home and carry out "vigilante justice."
Read more
RACISM! DOG WHISTLE! Pro-Russian protesters in Crimea called Obama black-ass as they protested in favor of Putin's takeover outside a hotel as they waited for OSCE delegates.
Where are all Al Sharpton? Jesse Jackson? Any of the race hustlers on NBC/CNN/ABC/CBS? WHy is it when there is actual racism, the progressive liberals hide.
RACISTS! Pro-Russian protesters in Crimea call Obama black-ass
About 40 angry Pro-Russian protesters waiting for OSCE delegates outside hotel in Crimea. "Black-ass" is the nicest thing they called Obama

— Simon Shuster (@shustry) March 5, 2014
About 40 angry Pro-Russian protesters waiting for OSCE delegates outside hotel in #Crimea. "Black-ass" is the nicest thing they called Obama

— UkrainaSOS (@UkrainaSOS) March 5, 2014
How far Crimea has come from the genteel Czar's playground to current GANGSTER land where the BEST they can say about Obama is 'black-ass'.

— UkraineInEurope (@UkraineInEurope) March 5, 2014
You knew it was coming right? Darrell Issa is getting attacked by left wing loons for being 'racist' because he cut Elijah Cummings mic during his meltdown protecting Obama and the corrupt IRS.
Daryl Issa ' s performance today proves he's not on a political witch hunt it exposes him for the racist bigot he is!

— Larry seffinger (@sexfinger) March 5, 2014
@dougamos11 @wkamaubell @alexwagner @DarrellIssa have you seen issa do that to a white man? no. looks like issa is indeed racist

— Anonymously Me (@allabouthonesty) March 5, 2014
Fucking Issa is a racist clown…he is worthless and needs to be investigated for abuse of his committee.

— GStuedler (@GStuedler) March 5, 2014
If Darrell Issa is racist, then what does that make Elijah Cummings? I'll tell you. Cummings is a black racist, trying to protect Obama (and probably his own) ass on the IRS corrupt scandal. The only reason why race hustlers like Cummings get so animated during these testimonies is because Obama is half black.
Remember a couple of weeks ago when accused Catherine Engelbrecht of being racist with True the Vote?
Rep. Elijah Cummings accuses Catherine Engelbrecht and True the Vote of racism
Spike Lee is angry. He's actually very angry because those evil white people are moving into his 'hood in Brooklyn. They call it gentrification. It's almost like guess who's coming to dinner in reverse. But you see, since Spike Lee is black and mad at evil whitey, there are no media hacks yelling RACISM or HATE or whatever.
Lets hope ole racist Spike doesn't tweet the addresses of those evil white people moving into the 'hood like he did the elderly couple in Florida (that he thought was George Zimmerman.)