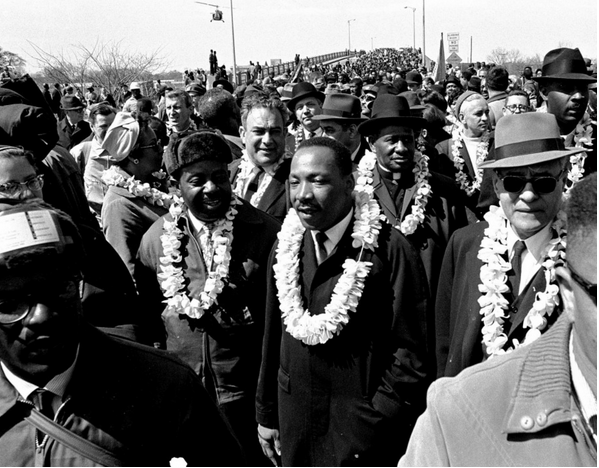 Chris Cillizza is a leftist Washington Post and MSNBC hack. On Twitter, Chris Cillizza is spewing lies about no Republicans attending Selma this weekend, and how it's a dumb...
Jordan Stewart (black thug) was arrested in the stabbing death of Jane Juergens in Ohio. Another day, another racially motivated killing by someone who could be Obama's son (like...
After the bitter primary fight, Rick Santorum has endorsed Mitt Romney for president, in an e-mail sent to his supporters tonight. While Santorum was hardly enthusiastic in his endorsement, even he realizes that the Marxist regime of Obama must be defeated...
Rick Santorum could read the polls. He was trailing in the polls in his home state of Pennsylvania, and if it lost there it would be a major embarrassment,...
For the second time this campaign season, Rick Santorum's youngest daughter Bella has been hospitalized. According to ABC, Bella Santorum suffers from Trisomy 18, a rare, genetic disorder that...
First. PPP is a left wing polling outfit, used by among others, the Daily Kos. However, their last few polls of recent primaries and caucuses have been pretty accurate. PPP's latest polling on the Pennsylvania primary which is in...
Yet more Marxist Democrat civility on display. Last night on CNN you had Serpenthead James Carville declare Rick Santorum a "dead chicken with his head cut #8221; Think what...
So even with Mittens leading in delegates and many assume that he's probably going to get to 1,144 delegates to be the GOP nominee, the GOP voting base is...
So now progressive liberal loons are trying to put words into the mouth of Rick Santorum? During a speech in Janesville, Wisconsin, Rick Santorum was bashing Obama. The whole faux controversy surrounds a moment when Santorum stumbles over some...
At this point, most people assume that April is going to be a very good month for Mittens Romney and a very tough one for Rick Santorum. April has...