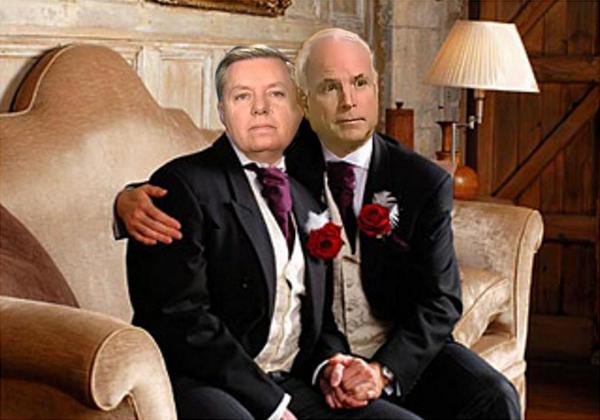 Imagine for a second if Lindsey Graham does run for president in 2016 and you have three choices. Jeb Bush, Lindsey Graham or Chris Christie. If you are like...
Looks like Republicans finally found a way to get the black vote. In Mississippi the polls proved to be wrong yet again, as the Karl Rove hack Republicans went...
It's kind of pitiful how Thad Cochran is going out, after being in the Senate since the days of Jimmy Carter, bell bottoms and disco. A Cochran staffer named Lee Ellis Blair, a member of the DeSoto County GOP...
New York RINO Michael Grimm who ran as a tea party candidate in 2010, then quickly became a Karl Rove big government Republican was indicted and 20 counts of...
RINO filth Bob Corker is blocking a bill in the Senate for sanctioning human rights abusers in Venezuela. I wonder if Corker has some oil interests in Valero or...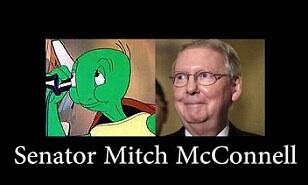 Here's another reason to #ditchMitch. Mitch McConnell gave an interview to leftist Time magazine. In the interview, McConnell told Time that he wants to emulate George Mitchell, a Democrat should become Senate Majority Leader next year. George Mitchell, the...
Lindsey Graham was caught on a hot-mic earlier today offering to help John Kerry (on Ukraine, climate change etc.) Graham, who is a flaming RINO running for re-election this...
North Carolina amnesty pimp Rep. Renee Ellmers, who read the tea party wave to election in 2010 had an epic meltdown on the Laura Ingraham radio show as she...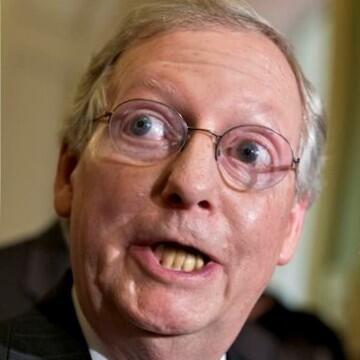 Senate progressive Republicans aka RINOs instructed the Senate clerks not to announce the yea or nay votes on the debt-ceiling raising bill. The reason is so they could change their votes if they needed to get the 60 votes...
It just wasn't right. Aww. RINO Utah Senator Orrin Hatch switched his vote on cloture from no to yes in order to protect his big government, Karl Rove Republican...