Obama has been holding 'secret' talks with Muslim terrorist group Hezbollah being moderated by the Brits. Well I guess it isn't so secret anymore. Obama is doing whatever he can to suck up to the Muslim terrorists. First it was cutting that deal of the century of Iran and their nukes, now it's on to Lebanon and Hezbollah.
Obama's AmeriKa just keeps getting better and better. Feeling compassion for poor Muslims refugees, Obama has let dozens of Al-Qaeda terrorists into this country under 'war refugee' status. America's biggest terrorist threat isn't Al-Qaeda or the Taliban. It's Barack Hussein Obama.
Read more
Obama does a lot of things that get my blood to boil. But one of the most disgusting is going to Muslim countries and apologizing for America and all the 'mistakes' we've made. Well, he's doing it again. As a part of the security agreement reached with Afghanistan, Obama will apologize for America's 'mistakes' on the war on terrorism.
I guess it's not so quite anymore. Obama is desperately flailing around to save his ass. So the State Department as 'quietly' offered a $10 million reward for the capture of the Benghazi terrorists. Suddenly, 13 months after the terrorist attack in Bengazhi that both Obama and Hillary Clinton just sat there and watched four Americans die, a story leaks out from the AP about reward is being offered since January. Why now> Because Obama is desperate to get attention off his failure on ObamaCARE.
BREAKING: State Dept says it has quietly offered $10 million rewards for Benghazi attackers since January.

— The Associated Press (@AP) November 15, 2013
MORE: State Dept. says the Benghazi rewards weren't advertised on its website because of security concerns: http://t.co/BXl92N4Scb -DC

— The Associated Press (@AP) November 15, 2013
Security concerns? For what or whom? Were they scared that the poor DHS site would be DoSsed like healthcare.gov? This excuse is a load of bullshit, but there are enough gullible people to buy it,
Obama's million dollar big Bill Maher is whining again. After the Boston Redsox won the World Series, and fans sung God Bless America and chanted 'USA USA USA' Pig Maher was offended. Boston fans of course are still recovering from the April Muslim terrorist attacks.
Pig Maher whines about Red Sox fans chanting USA USA USA
Boston is a progressive liberal city, and a progressive liberal state. I wonder what they think of Pig Maher feeling offended? Communist progressives are very much like Pig Maher.
Read more
Isn't it nice that 60 minutes and CBS are finally reporting on the Obama regime's lies about Benghazi a year after the election? Lara Logan, who was raped by a Muslim mob while covering the coup of Hosni Mubark revealed that the Benghazi was a planned, sophisticated al Qaeda terrorist attack on 60 Minutes tonight. Lara Logan also revealed that despite what Obama and Hillary Clinton try and claim, the Benghazi consulate was not secured as it should have been, especially on the anniversary of 9/11. This 60 minutes report would have been far more useful in October 2012 instead of October 2013.
Benghazi was a planned, sophisticated al Qaeda attack 60 Minutes
A security officer based in Benghazi says the State Dept wouldn't allow guards at the U.S. Mission to carry guns: http://t.co/r2dlNxDxT1

— 60 Minutes (@60Minutes) October 27, 2013

The al-Qaeda flag had been see flying over numerous government buildings in Libya. The Obama regime was aware of this, and had ignored additional security requests. The few Benghazi consulate security officers that were present were unarmed. As is typical for CBS though, they make no mentionabout Obama and Hillary Clinton's lie about the attack being because of some stupid Youtube video. In fact, no where in the entire CBS report is Hillary Clinton or Barack Hussein Obama even mentioned!
The Muslim terrorists said 'we are here to kill Americans, not Libyans.'
I know, I know, phony scandal right?
Good thing the government re-opened so we can waste more tax dollars. Your tax dollars are now paying for U.S. Marines to train Al-Qaeda Syrian rebels in Saudi Arabia.
Here's to Barack Obama on yet another job well done. Three years after the assassination of Muammar Gaddafi, Libya is on the brink of a Syria style civil war as fighting wages on in Benghazi and Tripoli. The first sign of a Libya civil war was when Prime Minister Ali Zaidan was kidnapped at gun point a couple of weeks ago.
Read more
First Lieutenant Clint Lorance exposes just another in the long list of reasons why Obama hates our military and the veterans. First Lieutenant Clint Lorance was sentenced to 20 years in jail for killing two Taliban terrorists in Obama's war in Afghanistan. Sure you want to be a solider these days? Clint Lorance, from Texas was just doing the job he was instructed to do, and now he'll be in jail until 2033. Think about it. What were the Taliban scum doing when Lorance killed them? The Taliban scum were setting up an ambush of his platoon. Welcome to Obama's AmeriKa. As usual, not ONE corrupt media outlet has mentioned this outrageous story. Not even Fox News. a Defend Veteran Lorance Facebook page has been set up and already has over 10,000 likes. Shame on you Barack Hussein Obama for allowing this to happen in the first place. As far as the media goes, they are just as guilty as Obama for not reporting on this story at all. Do a Google search for this story. You will find NOTHING from the American media.
Be sure to check out the Defend Veteran Lorance page set up. They have a petition set up urging Obama to overturn this sentence. Of course, we know that would never as we know who's side Barack Hussein Obama is on. They are also taking donations.
First Lieutenant Clint Lorance
Twenty eight year old First Lieutenant Clint Lorance of North Texas was recently found guilty of two counts of murder in the July 2012 killing of two suspected Taliban fighters in a remote sector of Kandahar Province Afghanistan. Lorance was sentenced to 20 years in Leavenworth, dismissed from the army and must forfeit all pay. He was found not guilty of making a false official statement.
Clint Allen Lorance was born on December 13, 1984 and is a North Texas native who grew up in the town of Celeste. He was a member of the FFA as well as a Police Explorer throughout High School who also worked 3 jobs simultaneously to help cover household expenses as well as prepare for moving out on his own when he turned 18. On the day of his 18th birthday Lorance walked into the Army recruiting station in Greenville, Texas and joined the Army as a Military Policeman. Upon graduating from Basic Training and AIT he shipped off to his first duty assignment in Pusan, South Korea. His next duty station was in Fort Richardson, AK, stopping briefly at Fort Benning, GA to earn his Airborne Wings.
As we've seen with the veterans, Obama's disdain for our military and veterans like Clint Lorance has no match. He's much rather suck up to Muslim terrorists than protect American military or their family members.
Latif Mehsud senior Pakistani Taliban commander has been captured by US troops. Latif Mehsud is the terrorist who kind of looks like leftist hero Che Guevara. I wonder how long it will take before Obama requires the troops that captured Mehsud to read him his Miranda. rights.
Latif Mehsud senior Pakistani Taliban commander captured
US forces have captured a senior Pakistan Taliban commander, Latif Mehsud, in a military operation, the state department has confirmed.

Spokeswoman Marie Harf described Latif Mehsud as a "terrorist leader" and a "senior commander" in the Tehreek-e-Taliban Pakistan.

She gave no details of the operation.

She said he was a close confidante of the group's leader, Hakimullah Mehsud, who this week gave a rare interview to the BBC about possible peace talks.
Somali descent (Muslim) not terrorism? Was the black woman suspect in the White House barrier ramming and Capitol Hill shooting today of Somali descent and black from Connecticut? That's the question asked by reporters at the latest press briefing in CNN. Her name doesn't seem to match that of a Somali Muslim, unless she 'westernized' her name. If she was Somali and likely a Muslim then she was on a Jihad for terrorism. Yet the DC Police have been quick to claim that this was not an act of terrorism and just some sort of 'lone wolf' attack. All the vile rhetoric by Democrats is all paying off now. This incident today looks like an attempted terrorism to me, despite what the DC police claim. A woman possibly of Somali descent (Muslim) goes on a Jihad, first at the White House, then at the US Capitol and it's terrorism? The baby rescued was just one year old. Looks like things have really improved from Connecticut since the Adam Lanza massacre. No wonder the media and the DC police are so hush hush about the suspect today. Democrat rhetoric has lead to an attempt of terrorism in this country. It's all on the Democrats and the media. Thankfully, the only one who was killed was the terrorist. The baby was fine. Two cops were injured, but not seriously. Even if this woman wasn't a Somali, you can bet she was inspired by the Democrat rhetoric.
Somali terrorism may have evolved into using cars now.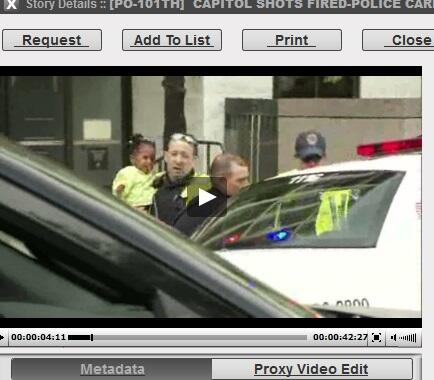 Suspect in barrier ramming, Capitol Hill shooting Somali descent – Child rescued
Unlike in America where we have Barack Hussein Obama giving stand down orders when our diplomatic posts are attacked, Russians don't sit and twiddle their thumbs when their embassy gets attack by Islamic radicals. Gun fire erupted in a break-in attempt at the Russian embassy in Tripoli Libya. No Russian diplomats where harmed, unlike in Benghazi where four Americans died because Obama slept through the night.