Lance Cpl. Sean P. Neal has become Obama's first causality in the fight against ISIS called Operation Inherent Resolve. Lance Cpl. Sean P. Neal's death is under investgation as the initial reports claim that Neal was killed in a 'non-combat related incident'.
Death of 19yr old Lance Cpl. Sean P. Neal, of Riverside, CA under investigation after non-combat related incident on Oct. 23 in Baghdad.

— Darla Miles (@DarlaMiles7) October 25, 2014
But I thought we were told there weren't any boots on the ground? Is that why the initial report is claiming that Sean P. Neal was killed in a non-combat related incident? Soorry, don'y buy it.
Read more
The NYPD has released a picture of Muslim terrorist terrorist Zale Thompson. The NYPD is also calling yesterday hatchet attack an act of terrorist, despite the earlier denials in the media, and New York liberal officials.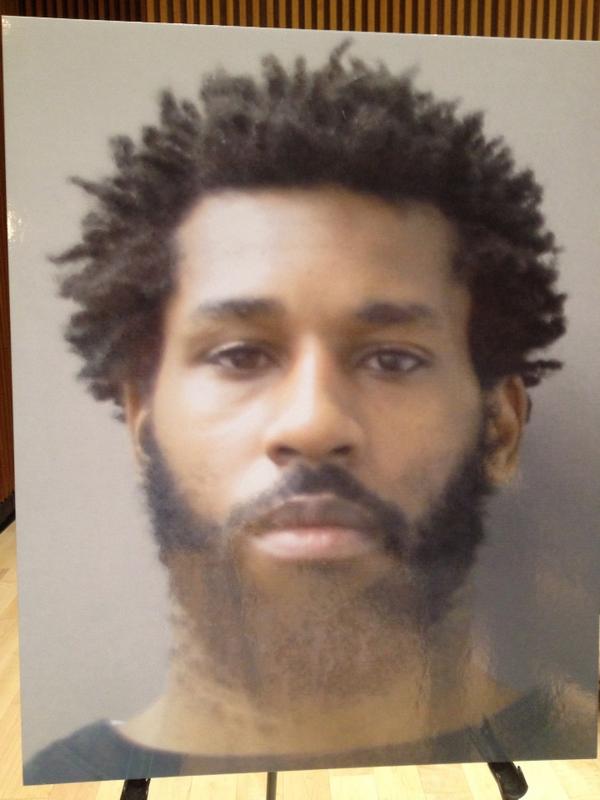 NYPD releases picture terrorist Zale Thompson
Zale Thompson was shot dead after his act of terror yesterday. One cop remains in critical conditions in the hosptial after being hit in the head by Thompson, probably trying to behead the cop.
NYPD releases picture of hatchet attacker Zale Thompson pic.twitter.com/JR4VA1QaDD

— Tony Aiello (@AielloTV) October 24, 2014
Zale Thompson Youtube comments talked about Jihad fisabeelallah while blaming 'Zionists' and 'Crusaders' that invaded and colonized the Islamic lands after World War I. If you didn't know any better, you'd think Zale Thompson was your typical leftist, who hates Jews and Christians, but the Jihad fisabeelallah is one more step ahead of leftists in their hatred. Fisabeelallah basically means "In the Cause of Allah". The media has done their best to ignore this story. If you watch Fox News today for instance, you'll hear plenty about the Ebola patient in New York, and about the terrorist attack in Ottawa, but very little if anything about Zale Thompson's terrorism.
CNN gave a passing mention to Thompson, claiming already that he has no ties to outside Jihadist groups, and downplaying the terrorism angle.

Zale Thompson youtube comments talked about Jihad fisabeelallah
For those wondering about what the background of his page meant, it's basically says "In the name of Allah" and concludes by cursing Jews and Christians with, "The path of those whom Thou hast favored; Not the (path) of those who earn Thine anger nor of those who go astray."
Read more
Zaim Farouq Abdul-Malik is the Muslim name of Zale Thompson, the NYPD hatchet attacker in Queens. There is one picture of of this posted to Twitter and via Twitchy that shows Thompson's Muslim name Zaim Farouq Abdul-Malik.
Zaim Farouq Abdul-Malik the Muslim name of Zale Thompson
Zaim Farouq Abdul-Malik attacked two NYPD cops earlier today in Queens with a hatchet or axe. His Facebook page is loaded with Islamist propaganda.
The media of course will do all they can to downplay the jihad in Queens. The story may get a passing mention or two in the next couple of days in between all the Ebola news. You'll never hear the media use his Islamic name of Zaim Farouq Abdul-Malik though.
Zaim Farouq Abdul-Malik or Zale Thompson is dead, and has his 72 virgins in Muslim paradise, aka hell. Now it's time to pray for the cop who is in critical condition who was struck by this terrorist with the hatchet.
Read more
Zale Thompson Facebook page gives some clues about his Muslim radicalization. He has over 300 Facebook friends, most of whom have Muslim names, and he even has a couple of pictures up of Muslim propaganda. Surely, Facebook friends of Zale Thompson can see more of what he left behind there, now that he's dead as a doornail.
Zale Thompson Facebook page
According to his Facebook profile, Zale THompson says he studied at Teacher's College, Columbia University. He also studied at the College of New Rochelle and High School of Graphic Communication Arts. He says he was born in Queens, New York.
Zale Thompson has been identified as the Muslim or convert who attacked NYPD officers with a hatchet in Queens earlier today. Check out a photo of Zale Thompson in full Muslim Garb:
Zale Thompson – hatchet Muslim who attacked NYPD in Queens
Zale Thompson has put one cop in the hospital in critical condition after being struck in the head with the Muslim's hatchet or axe. This becomes the third terrorist attack in North America in four days. Two in Canada, and now Zale Thompson. This is getting out of hand.
Zale Thompson of course isn't a Muslim name. He's probably another convert radicalized on the Internet.
A Muslim attacked cops in NYPD in Queens with an axe in Queens, New York earlier today. One cop is currently in critical condition in the hospital after getting the axe from the Muslim terrorist in the head. Another NYPD cop was hit in the arm. Those in New York have been trying to hush up this axe terrorist attack on the NYPD as it's only gotten passing coverage. The Muslim, who hasn't been identified yet reportedly had disturbing posts on social media.
Muslim attacks cops in NYPD in Queens (Video)
This is now the third terrorist attack in North America over the last four days. Two in Canada, and now in New York. The NYPD shot this terrorist dead. We'll wait for the name to be released and how Communist Bill de Blasio spins this.
Chaye Zisel Braun was a three month old American baby who was killed by Hamas in the Jerusalem terrorist attack that occurred yesterday when a Muslim terrorist drove his car into a group of people at the Jerusalem Light Rail near Ammunition Hill (Givat HaTachmoshet). You probably didn't hear much about this terrorist attack as yesterday the news was mostly focused on Ottawa. Chaye Zisel Braun was layed to rest at in Jerusalem at midnight.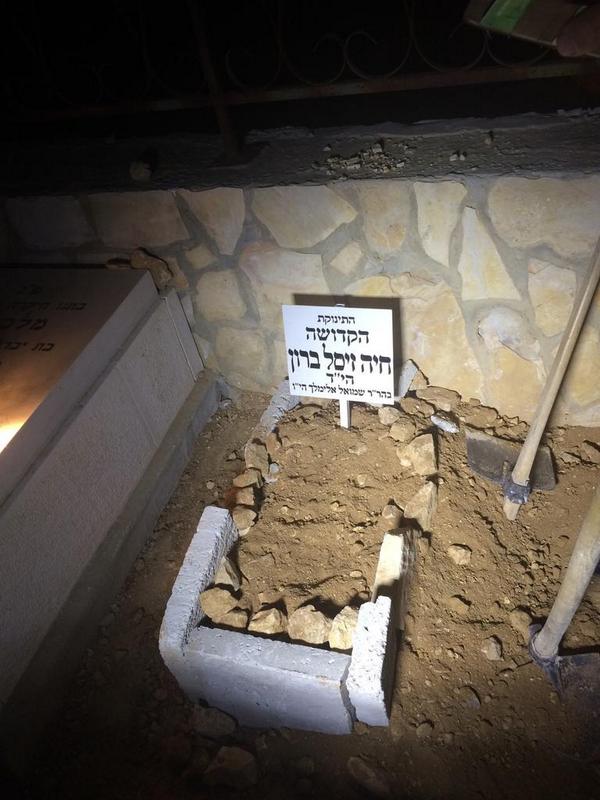 Chaye Zisel Braun – 3 month old American baby killed by Hamas – Photo Credit: @IsraelHatzolah
But hey, tell me again how the filthy Palestinian Hamas terrorists are the 'real victims'. The media here in America probably will ignore this story as it doesn't fit their narrative.
Chaye Zisel Braun is an American citizen, and the great-granddaughter of the late Rabbi Rafael Halperin, a well know figure in Israel.
Bulgasem Zehaf is the father of dead Canadian terrorist Michael Zehaf-Bibeau fought in Libya in 2011 according to the Globe and Mail. Bulgasem Zehaf is also a businessman from Quebec.
Bulgasem Zehaf (father of dead terrorist) fought in Libya in 2011
His father's history offers a hint of what Mr. Bathurst was concerned about. In 2011, a Montrealer named "Belgasem Zahef" was quoted in a Washington Times dispatch from the front in Libya, where he had travelled to join the rebel fight. The man described being detained at the Zawiyah oil terminal, where he witnessed torture.
In yet another unusual twist, the terrorist's mother Susan Bibeau is the deputy chairperson of a division of Canada's Immigration and Refugee Board and lives in Montreal. Bulgasem Zehaf divorced his wife in 1999.
Michael Joseph Hall was the original name of the Ottawa shooter. That is before he converted to Islam and became Michael Zehaf-Bibeau. The Muslim convert Michael Joseph Hall killed Cpl. Nathan Cirillo before the Canadian Parliament's Sergeant at Arms Kevin Vickers took the terrorist out. The media will probably end up using the more western sounding name in their reports on the Ottawa shooting.
#Ottawa shooting suspect recent convert to Islam: From 'Michael Joseph Hall' to 'Michael Abdul Zehaf Bibeau' after conversion #IS

— René Arnaud (@RSeize) October 22, 2014
Hall was wearing a Palestinian keffiyeh when he started his shooting spree earlier today in Ottawa.
Ottawa suspect changed his name from Michael Joseph Hall, apparently as part of conversion to Islam #OttawaShooting

— Alistair MacDonald (@macdonaldajm) October 22, 2014
Michael Joseph Hall Ottawa shooter's pre Islam convert name
Michael Joseph Hall was born in Quebec City in 1982. Now, he gets his 72 virgins in hell.
Say sorry @AzzurroMilan MT "@ajmontgomery: CBS is reporting that the killer changed names, was born in QC as Michael Joseph Hall"

— Matteo Maldini (@Carbo21MT) October 22, 2014