Liberal loon Leslie Marshall appeared on the Hannity show tonight to debate Michelle Malkin. The topic tonight was the UK and Ft. Hood terrorist attack. Leslie Marshall did her best Hillary Clinton impression when she asked Hannity and Michelle Malkin 'does it matter they are terrorists?' Michelle Malkin as usual destroyed the liberal loon Marshall.
Liberal loon Leslie Marshall 'does it matter that they are terrorists?' to Michelle Malkin
Hey, remember all that outrage about waterboarding dirty Muslim terrorists? That evil cowboy George W. Bush waterboarded three terrorist. Obama on the other hand is against 'torture' and waterboarding. Instead of waterboarding, he just kills Americans he doesn't like. Obama has actually killed four total Americans via drone strikes. I never considered waterboarding torture, but I suppose if you pour water on some filthy terrorist, it can be interrupted as torture. This total of course doesn't include the four Obama and Hillary Clinton left to die in Benghazi, Libya.
Read more
A Muslim terrorist has killed a British Woolwich solider in the street of London. The terrorist even bragged about it on video holding the bloody meat cleaver as the dead Woolwich soldier's body lay in the streets of South London. The terrorist yelled Allahu Ackbar and severed the head of the British solider in typical barbaric Muslim fashion. Right now it is not known if there is just one terrorist, or two. Some reports, such as Sky News report there may be a second terrorist, both with blood-stained hands and holding two bladed weapons. I'm waiting for Obama and Susan Rice to come out and claim this was from a spontaneous demonstration and inspired by a Youtube video. Hillary Clinton was probably questioned abut this attack and responded 'What difference at this point does it make?'
Muslim terrorist brags about bead-heading Woolwich soldier
Fort Hood Muslim terrorist Nidal Malik Hasan is still being paid with your tax dollars. Because the Obama regime refused to classify the Fort Hood attack a 'terrorist attack' and instead called it workplace violence, it's been a gold mine for the terrorist Hasan. while families of injured or dead soldiers struggle financially to recover, a terrorist is being paid nearly $300,000 with your tax dollars. Does it piss you off yet?
The Department of Defense confirms to NBC 5 Investigates that accused Fort Hood shooter Major Nidal Hasan has now been paid more than $278,000 since the Nov. 5, 2009 shooting that left 13 dead 32 injured.

Meanwhile, more than three years later soldiers wounded in the mass shooting are fighting to receive the same pay and medical benefits given to those wounded in combat.

Retired Army Spc. Logan Burnett, a reservist who, in 2009, was soon to be deployed to Iraq, was shot three times when a gunman opened fire inside the Army Deployment Center.

"I honestly thought I was going to die in that building," said Burnett. "Just blood everywhere and then the thought of — that's my blood everywhere."

Burnett nearly died. He's had more than a dozen surgeries since the shooting, and says post-traumatic stress still keeps him up at night.

Burnett is now fighting a new battle; only this one is against the U.S. Army.

The Army has not classified the wounds of the Ft. Hood victims as "combat related" and declines to label the shooting a "terrorist attack"
Muslim terrorist Dzhokhar Tsarnaev left behind a note in the boat he was found hiding in last month. Dzhokhar's boat note is about 'collateral damage' to Americans for their 'crimes' against other Muslims in Iraq and Afghanistan. Remember when the left and media initially blamed conservatives, and the tea party for the attack because it was on 'Patriot's Day' in Boston? So much for that narrative.
Dzhokhar Tsarnaev boat note – terrorist attack collateral damage for American crimes against Muslims
"Basically the note says that he does not mourn his brother Tamerlan, that Tamerlan was a martyr now and that he was in paradise, that Dzhokhar expected to join him there soon," Miller said. "That the bombings were in retribution for the US crimes against Muslims in places like Iraq and Afghanistan; that the victims of the Boston bombing were 'collateral damage,' the same way innocent victims have been collateral damage in US wars around the world, summing up that when you attack one Muslim, you attack all Muslims."
Martha Mullen is a Christian woman. Mullen also is giddy to announce that she is the one who 'worked with authorities' to help arrange the secret burial of dead Muslim terrorist Tamerlan Tsarnaev in Virginia. Martha Mullen released a statement about the burial and gave an interview to the Boston Globe. In the interview with the Globe, Martha Mullen proclaimed that the protests against Tamerlan Tsarnaev burial 'portrayed America at its worst.' I'm sorry if that offended you Ms. Mullen, but not wanting a terrorist who killed four people and injured hundreds of others is kind of an emotional thing. It doesn't portray America at it's worst as you claim. It portrays America at it's best, coming to together regardless of political ideology. Speaking of political ideology, you can guess what type of 'Christian' women Martha Mullen is. Most likely a leftist.
Mullen is a licensed professional counselor who has lived in Richmond, Virigina for the majority of her life. She came up with the 'brilliant' idea of helping authorities set up the 'secret' burial of Tamerlan Tsarnaev while chilling in Starbucks. She was really upset too when protesters didn't want Tsarnaev buried in Worcester. I wonder if Mullen was as mad at the actual terrorism as she was people protesting.
Read more
But, I thought Muslims didn't want anything to do with Tamerlan Tsarnaev? I guess they changed their mind as Tamerlan Tsarnaev was buried in a Muslim cemetery in Virginia. The Blaze speculates that the cemetery that Tamerlan Tsarnaev is buried in is Al-Barzakh Cemetery.
Read more
Bryce Reed was a paramedic for the West Texas fertilizer plant explosion. Leftists have mocked Texas and Rick Perry ever since the explosion for low regulations in Texas. Now it takes another interesting turn. Bryce Reed has been arrested for possessing explosives (a pipe bomb.) Reed's mugshot is below. At this point, it is not known if the arrest has any connected with West, Texas, explosion.
US charges Bryce Reed with possession of a pipe bomb; does not say if case is connected with West, Texas, explosion – @reuters

— Breaking News (@BreakingNews) May 10, 2013
Now, I could speculate like CNN did about the press cooker bombs being a 'hall mark' of right wing extremists. Pipe-bombs are a hallmark of left-wing extremists. But at this point we don't know enough Bryce Reed or his connection to West Texas other than the fact he was a paramedic. Below is a picture of Bryce Reed's mugshot: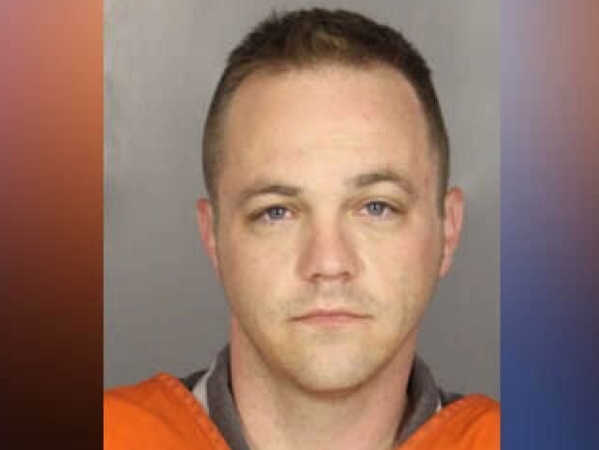 Bryce Reed mugshot – West Texas paramedic arrested for possession of a pipe bomb
TX EXPLOSION:ATF affidavit says Bryce Reed, an EMS medic in West, stashed a pipe bomb and other bomb-making materials at a friends home.

— David Schechter (@DavidSchechter) May 10, 2013
Bryce Reed's neighbor told @davidschechter he reported Reed to the ATF after saying he had a pipe bomb: bit.ly/10nfcnI

— Matt Goodman (@goodmoine) May 10, 2013
Apparently, Bryce Reed even spoke at the memorial for the victims of the West Texas explosion.
Read more
Did you know that there at at least Twelve former members of domestic terrorist groups indoctrinating college students as professors? Twelve may be a bit on the conservative side, but there are at least this many who are or have been professors at American colleges. The most recent of course is Kathy Boudin at Columbia University. Here are the others from Viral Read:
Bill Ayers and his wife Bernadine Dohrn. You've heard enough about them I'm sure. Ayers was a professor at the University of Illinois before retiring to his shithole in Chicago. His wife Bernadine Dohrn is still teaching at Northwestern Law.
Howard Machtinger was charged with conspiring to bomb the Detroit Police Officers Association Building and was on the run from 1973 to 1978. Machtinger now works for the School of Education at the University of North Carolina at Chapel Hill.
Mark Naison was a part of SDS and was part of the Columbia University occupation in 1967 and 1968. He was arrested in 1969. Mark Naisonhas been a professor at Fordham University for the last 43 years.
Eleanor Raskin Stein was a member of the Weather Underground. In 1979 her home was raided for bomb-making materials In 1981 Eleanor Raskin Stein was arrested and prosecuted for unlawful flight to avoid prosecution. Stein began to teach at the State University of New York in Albany and then later at Albany Law School. She currently is an administrative law judge.
Read more
Robel Phillipos, the third 'man' arrested last week in connection with the Boston terrorist has been released under house arrest on $100,000 bond. Phillipos is 19 years old and was charged with with making false statements to federal agents investigating the Boston bombings. He could face up to eight years in prison. Robel Phillipos is NOT charged with obstruction of justice like the two from Kazakhstan are alleged.
The U.S. Magistrate Judge Marianne Bowler of course has been revealed to have ties to Muslims and Muslim Brotherood. From Conservative Tree House:
Read more
Uncle Ruslan Tsarni claimed the dead body of terrorist Tamerlan Tsarnaev. Ruslan Tsarni who called his nephews 'losers' when it was revealed that they were the Boston Marathon terrorist is quite the loser himself. Seems Uncle Ruslan thinks that dead terrorist Tamerlan Tsarnaev should be buried in America and no where else.
NEW: "There's no other place he should be buried than in America" Tsarnaev's Uncle in Worcester, MA to help arrange burial – @tim_caputo

— NewsBreaker(@NewsBreaker) May 5, 2013
If this country is going to be forced to bury the dead terrorist, how about in a toxic wasteland? That sounds like a great place to put a dead terrorist. So far, no one has been able to find a cemetery in Massachusetts willing to take the body. Can you blame them?
Uncle Ruslan Tsarni and three of his 'friends' met with a funderal director. They wanted to sure the dead terrorist body was washed and shroud in accordance with 'Muslim tradition.'
Read more
Leftists in this country are not only against capitalism and American exceptionalism, they are also big fans of cop killing radicals. It's almost like a cult with leftists worshiping cop killers and terrorists. You have Obama's former Green Jobs Czar and current CNN hack Van Jones who organized a protest in favor of convicted cop-killer Mumia Abu-Jamal. You have Marc Lamont Hill, a radical leftist professor who appears on CNN and Fox News declaring that Chris Dorner was some sort of 'super-hero' during his cop killing spree and how he found it 'exciting.' You even had another CNN hack named Carol Costello ask if 'we could learn anything' from Chris Dorner's killing spree.
Then after the Muslim terrorist Tsarnaev killing four Americans, including a cop and leftists on Twitter cheered them on. The left has a very sick fetish for cop killers, and Michelle Malkin's latest syndicated column entitled 'The Left's Sick Fetish for Cop-Killing Radicals' highlights it perfectly.
Read more
Katherine Russell's hard drive is apparently a treasure trove of radical Islam files and al Qaeda magazines. Katherine Russell home also revealed explosive residue. But her DNA did not match the female DNA found on one of the bombs.
Radical Islamic materials and an al Qaeda magazine were found on the computer of Boston Marathon bomber Tamerlan Tsarnaev's widow — and there was explosive residue throughout their house, it was revealed yesterday.
Another seven Americans were killed today in Afghanistan, five by a roadside bombing. This combined with the two helicopter 'accidents' during the past week brings the grand total of American deaths in Afghanistan to 21 for the week of April 27th – May 4th. Earlier reports had a total of five American dying and 19 for the week. But that number was 'revised up' by two.
Update: 7 US soldiers killed in Afghanistan; 5 dead from bomb and 2 dead from attack by Afghan National Army soldier – @nbcnews

— Breaking News (@BreakingNews) May 4, 2013
As the tweet says above, it was actually five Americans killed by a roadside bomb and another two from an attack by Afghan National army soldier. I wonder if that solider yelled ALLAHU ACKBAR first. You'll never know as the media will never tell you anyway.
Hey Obama, I'm willing to give you credit for not (at least yet) getting this country involved in Syria's Muslim problem. Bring the damn troops home from Afghanistan already! Let Hamid Karzai suck up the Taliban.
Read more