Gun Cave Indoor Shooting Range in Hot Springs, Arkansas is now a Muslim-Free zone. Jan Morgan, owner of the the Gun Cave Indoor Shooting Range says on her blog that the recent terrorist attacks and verses in the Koran as to reason why Muslims are no longer welcome in her establishment. Get ready for the federal government to attack and sue Gun Cave Indoor Shooting Range in Hot Springs Arkansas because of this new policy. You can pretty much bet on it.
Gun Cave Indoor Shooting Range now Muslim free-zone
Want to go inside the mind of a 'free thinking', 'peace loving', tolerant progressive liberal Democrat? Let's take a look at this assclown, who goes by the handle @UNDERWATERWELD on Twitter. He thinks black conservatives are 'fecal matter'.
Liberals think black conservatives are 'fecal matter'
Black republicans are fecal matter they spew #GOP talking points about Sharia Law as they vote to disenfranchise minority voters #RWNJ #tcot

— Dave Frost (@UNDERWATERWELD) September 30, 2014
Either this clown is a Muslim, or a big of Muslims and Sharia Law. According to him, black conservatives 'spew talking points' about Sharia Law. Yea, I know you leftists don't ever mention Sharia Law, probably because progressive liberalism is your own form of Sharia Law.
Of course this one clown isn't alone. There are other progressive liberal extremists who aren't fans of black conservatives.
Read more
Hannity interview radical Muslim Imam Anjem Choudary for some reason tonight. This interview didn't have as many fireworks as the previous two interviews. However, there was something rather interesting revealed. The British government pays Anjem Choudary $25,000 in welfare per year because 'of his chilren'. Unbelievable. No wonder the Brits as such wimps when it comes to foreign policy. Choudary also tried to lecture Hannity about how he under testaments Allah or something.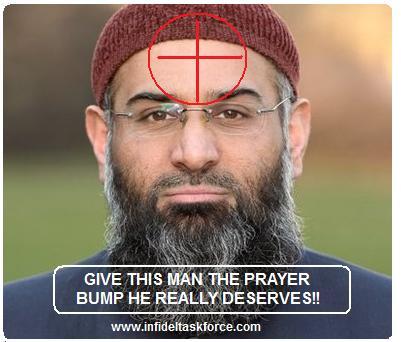 Anjem Choudary gets $25,000 welfare per year VIDEO
So much for Obama's 'historic' coalition. So far, more civilians than terrorists have been killed in Obama's pin prick air strikes against ISIS. It's gotten to the point that ISIS terrorists are already adjusting to the air strikes as Obama fails again.
ISIS adjusting to pin prick air strikes
So much Obama and his coalition of countries bombing ISIS in Iraq. The terrorist group is now just one mile from Baghdad, reports the Daily Mail UK. As usual, the American media has completely ignored this latest development and Obama's failure. Instead, they are busy trying to whitewash the Muslim terrorism in Oklahoma or fawning over George Clooney's wedding and Chelsea Clinton's baby. Priorities are not right from American media.
Uh oh. ISIS just one mile from Baghdad
This really pisses me off. A Muslim beheads a woman, talks about stoning women to death, tries to convert co-workers to Islam isn't a terrorist? That's now what a second law enforcement officer in Moore Oklahoma is now claiming according to CNN. So what is it then? Was Yisrael a 'gentle giant' or Saint Skittles or something? Oh that's right. It's the politically correct term 'workplace violence'. Unbelievable.
Second law enforcement official claims: Jah'Keem Yisrael not linked to terrorism
Joyce Nolen, the beheader's mother really has stones. The Oklahoma beheader's mother had released a video claiming that we don't know the 'real' Alton and that he was raised to love God. He loved God so much, he beheaded an innocent woman on Friday while shouting Islamic phrases (probably Allahu Ackbar) which translates to God is Great. The mother, Joyce Nolen, claims that there's another side to the Oklahoma beheader's story that isn't out there yet. What might that be? Not once does the mother mention Nolen's Islamic name Jah'Keem Yisrael, or make a reference to Islam. Kind of like what Obama does whenever he actually speaks on a Muslim terrorist attack. Also in the video is the beheader's sister, Megan Nolen. I don't know anything about these people, I suppose Joyce Nolen is doing what any mother of a Muslim convert would do.
Joyce Nolen – Oklahoma beheader's mother releases video
Oh, she also claims there are two sides to every story. Ummm. Ok. What 'two' sides are there to your son beheading an innocent woman? I'd like to hear this one.
Read more
The Muslim clowns at CAIR have a new defense for Islam after the Oklahoma beheading by one of their own. You see, Jah'Keem Yisrael isn't a Muslim, he's a Jew, because 'he took a Hebrew last name'. Yea, seriously. CAIR national communications director Ibrahim Hooper actually said:
CAIR clowns think Oklahoma beheader is a Jew
"I can't imagine any Muslim taking a Hebrew name".
So you know what that means right? The Jews did the Oklahoma beheading or something. The Muslim spin on Jah'Keem Israel is beyond parody. They remind me of Debbie Wasserman-Schultz claim GOP governors give women 'the back of their hands'. BTW, have any Democrats come out and denounced the Muslim beheading in Oklahoma? Hey Keith Ellison, I'm looking at you!
Jacob Mugambi Muriithi a Muslim in Oklahoma from Kenya 'allegedly' threatened to behead a co-worker just like Jah'Keem Yisrael actually did. Jacob Mugambi Muriithi also claimed that he represented ISIS and that ISIS kills Christians. The arrest of Muriithi occured on Firday, the same day as the beheading at Vaughn Foods. There were some that said to expect 'copy-cat' beheadings after Friday. Jacob Mugambi Muriithi jihad was thankfully prevented and had no connection to the other beheading. Scary times.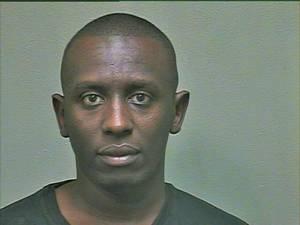 Jacob Mugambi Muriithi – Oklahoma Muslim threatened to behead co-worker
As you probably expected, tampon wearing nut job Melissa Harris-Perry and her collection of left wing nut jobs tried to spin the Oklahoma this past week as 'workplace violence'. They tried to downplay the Muslim angle, claiming that associated Muslims with beheading is like associated all white males with school shootings. Then, towards the end of the following video, they came up with a new description for Muslims. They are hilarious according to these left wing nut jobs. Yes, this is NBC's paid 'talent'.
MSNBC on Oklahoma beheading: Muslims are funny, hilarious! VIDEO – Video credit @SooperMexican